'That '70s Show': Ashton Kutcher Thought Kissing 'Little Sister' Mila Kunis Was Awkward
Young actors are rarely the same age as the teen characters they play in television shows. In fact, they're often much older than their characters. Shows like 90210, 13 Reason Why, and Riverdale all had actors who were in their 20s while playing high school kids on the series. 
The hilarious comedy That 70s Show was no exception to this rule, with most of its cast being about 5 years older than they were supposed to be. There was one actress on the show, however, who actually played a character her own age. Ironically, that made things a little weird for one of her co-stars.
'That 70s Show' featured 'dumb-ass' teens in suburban Wisconsin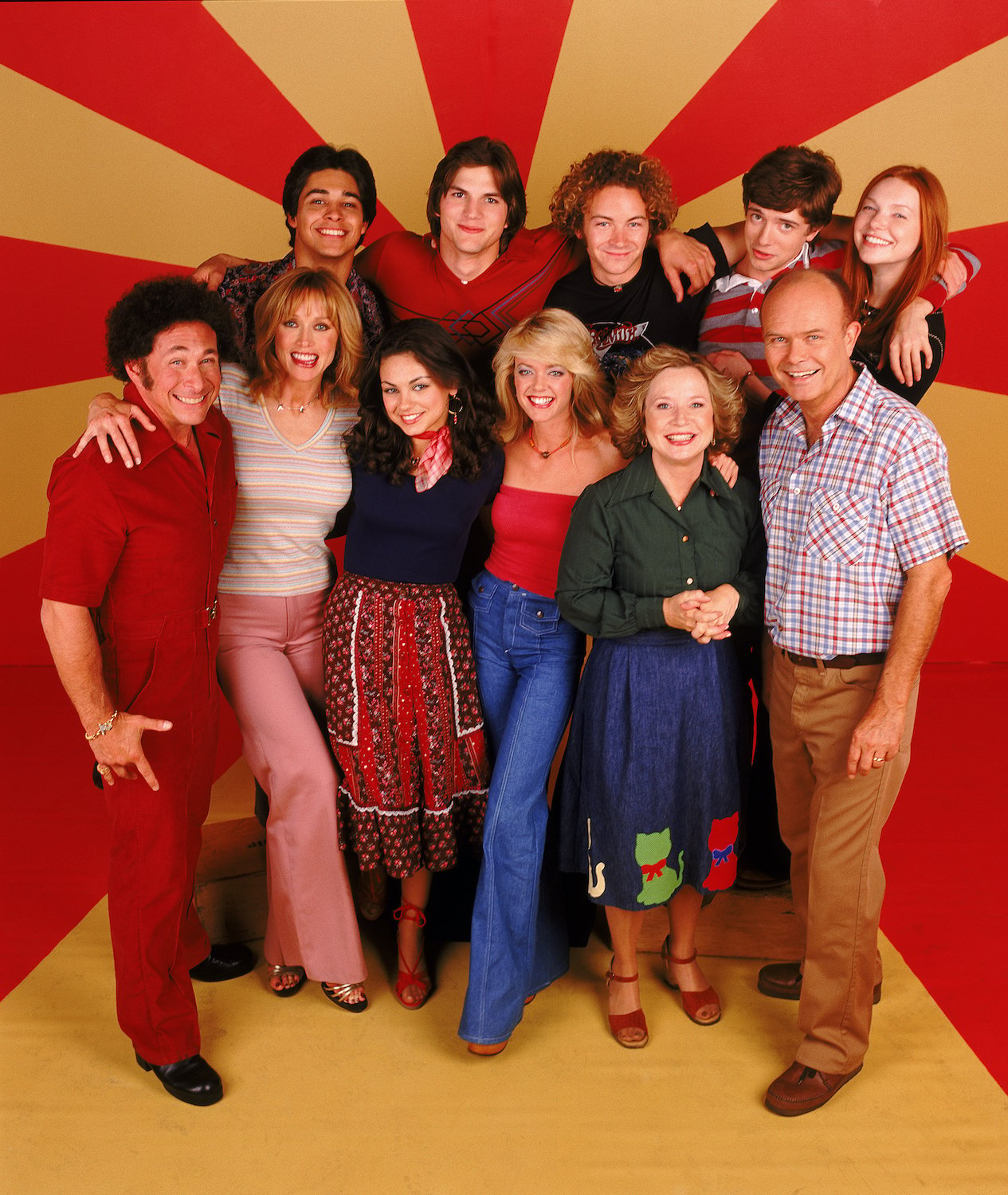 That 70s Show was a hit with both teens and adults. The series started in the late 90s and ran for eight seasons on FOX. Eric Foreman and his buddies (as well as his parents) brought lots of raunchy laughs to households across America. 
The show centered around Eric Foreman and his goofy, pot-smoking friends, with many of the episodes taking place in the basement of his suburban home. Eric's girlfriend, Donna, lives next door, and loves to share her feminist views with anyone and everyone. His longtime friend, Kelso, isn't the sharpest tool in the shed. Kelso's girlfriend, the snobbish Jackie, often takes advantage of his slow wits. 
Eric's friends Steven and Fez round out the group. Steven is cynical and crass, while the foreign Fez is usually obsessing over a girl (or many of them). Although the kids are hilarious, the parents really shine in this sitcom. Red and Kitty Foreman provide many of the gut-busting laughs throughout the series, and Red's trademark "dumb-ass" comments are delivered with absolute perfection. 
Two of the show's stars ended up married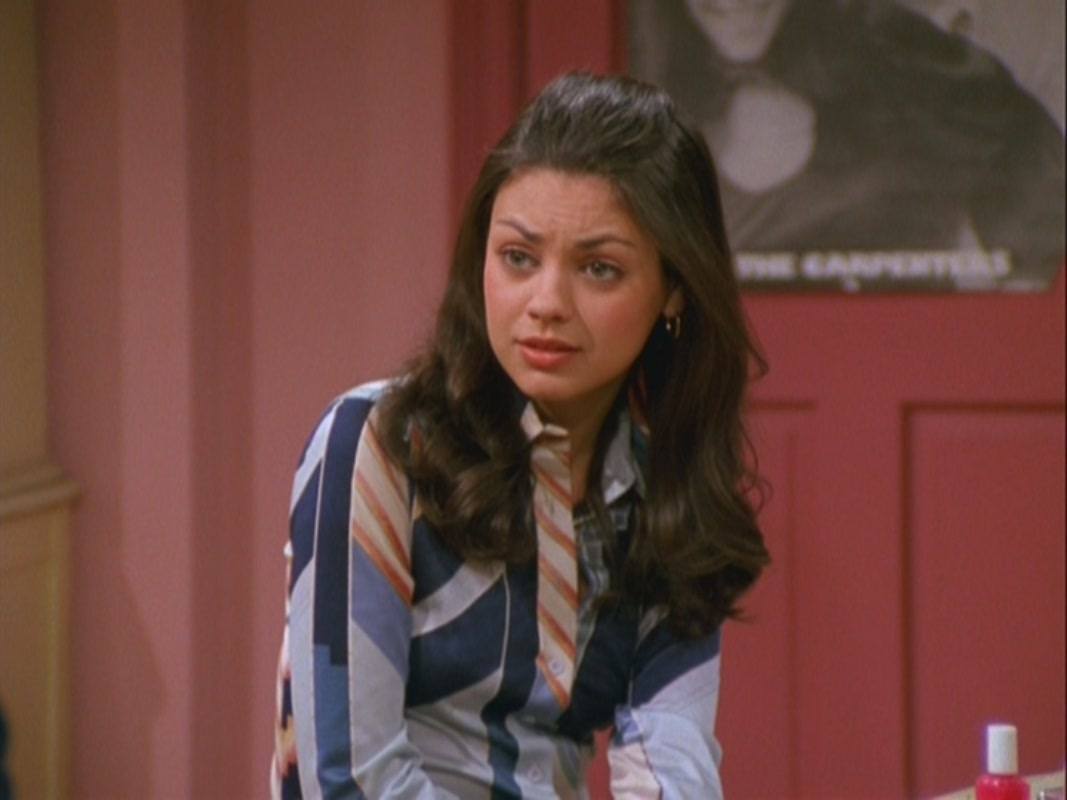 Ashton Kutcher and Mila Kunis, who played lovebirds Kelso and Jackie, ended up taking their on-screen romance into real life. It didn't happen right away, though–in fact, it took 14 years for the two to end up together!
The two met in 1998 on the set of That 70s Show, and became good friends by the time the show ended. Their relationship was strictly platonic, however, as Kunis was in a long-term relationship with Macaulay Culkin and Kutcher married Demi Moore. In 2011, Kunis broke it off with Culkin, and Moore and Kutcher decided to separate.
In 2012, Kunis and Kutcher ran into each other at the Golden Globe Awards, and Kunis was instantly smitten. Kutcher ended up inviting her to his housewarming party, where the two shared their first off-screen kiss. They attempted to keep their relationship super-casual, without any commitment, but the two were so caught up in one another that the casual thing just didn't pan out. 
Kutcher asked Kunis to move in with him a few months later. By the end of 2012, Kutcher had filed for divorce from Moore. A little over a year later, Kutcher proposed to Kunis, and the two were married in July of 2015. They've been happily married since, and have two children, Wyatt and Dmitri. 
Ashton Kutcher was uncomfortable with his on-screen kisses with Mila Kunis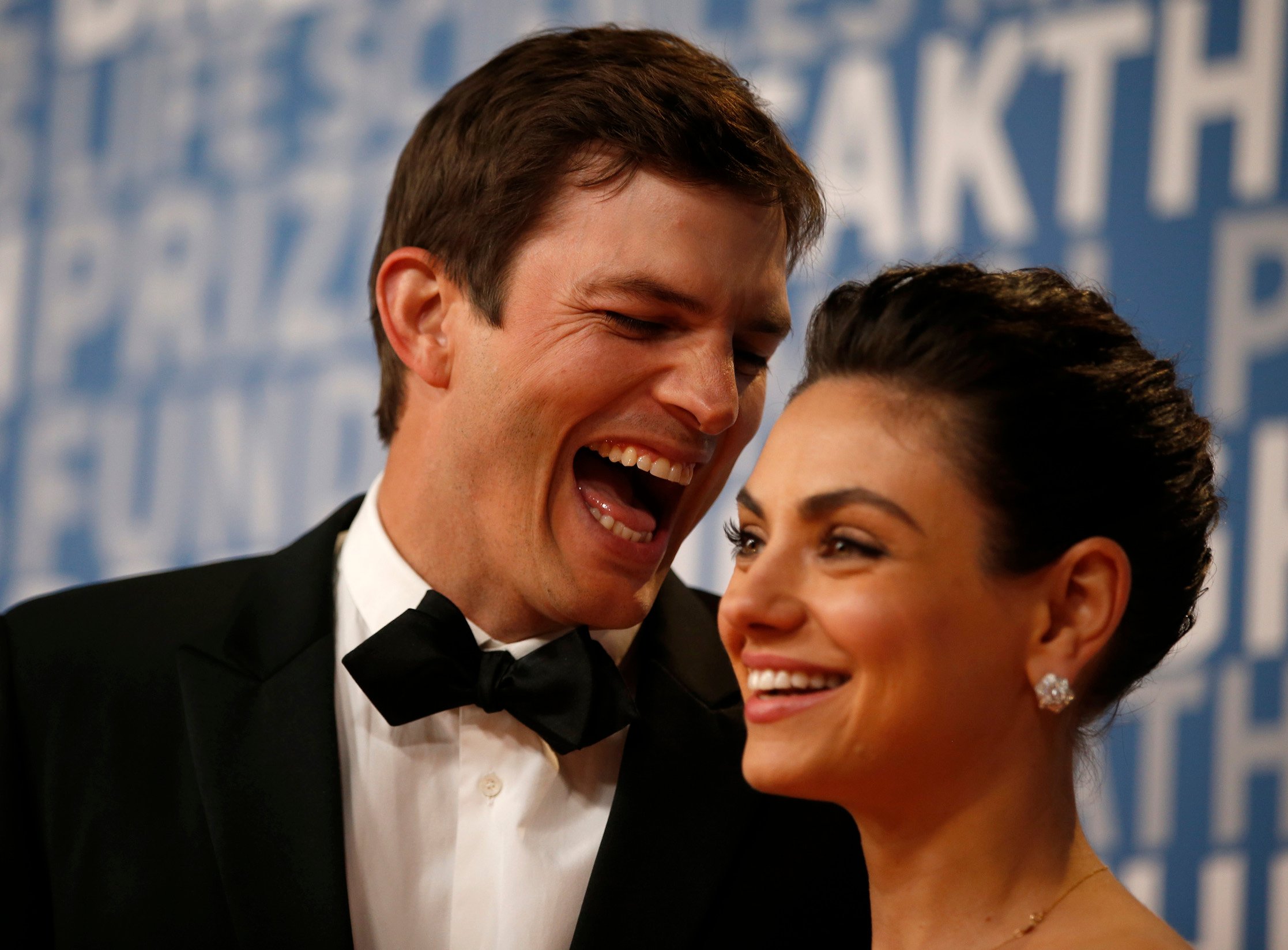 When Kunis auditioned for That 70s Show, she was only 14 years old. She knew being underage would prevent her from getting the part, so she lied and said she was "gonna be 18." Technically, the actress was going to be 18 someday–just not anytime soon. 
When the producers found out how old she was, she had already auditioned and stolen the show. When she read the script and realized her first kiss would be with Kutcher, she was nervous. She was nervous because she thought Kutcher was cute and had a crush on him, but he was uncomfortable for a completely different reason. 
Kutcher says Kunis was like his little sister. He was 19 at the time and felt really weird about kissing a 14-year-old. The two were good friends, and he would drive her home from set and help her with chemistry homework. Their relationship was more like that of siblings, which made things pretty strange for Kutcher. 
"It was really weird," he said of kissing Kunis on the show. "I was like, 'Isn't this illegal? Like, am I allowed?' … It was really awkward, cause I'm like a 19-year-old kid … She was 14! She was like my little sister." Kutcher said on The Howard Stern Show in 2017. "I wanted to make sure she was okay."