'That '70s Show': Kurtwood Smith's Heartbreaking Inspiration Behind Red Foreman
That '70s Show was a series about teen friendship and growing up in Wisconsin during the 1970s. Kurtwood Smith played one of the lead roles in the show — Red Forman. Since That '70s Show ended in the early 2000s, Smith has gone on to act in other movies and television. But the role of Red Forman will always hold a special place in Smith's heart. That's because he let a special person in his life inspire the role.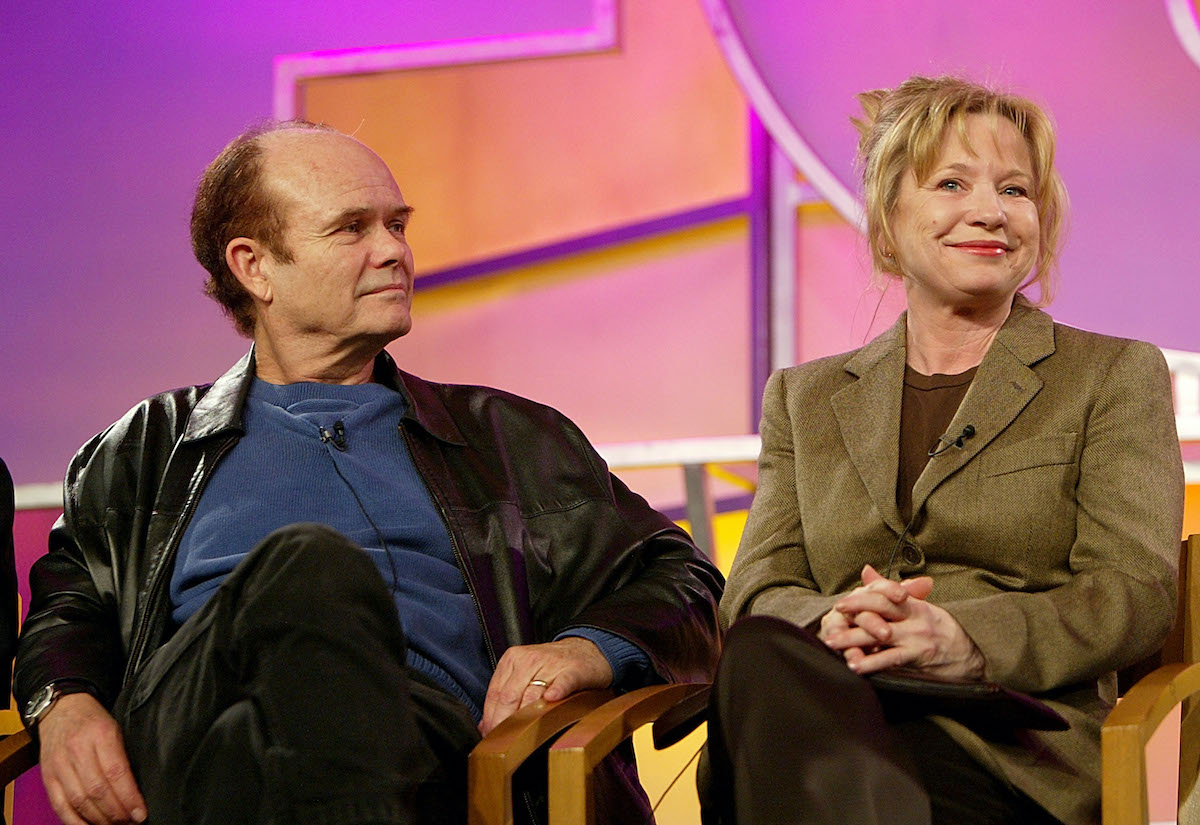 Red Forman is the tough television dad from 'That '70s Show' 
As the patriarch of the Fox series, Red was a no-nonsense kind of dad who was quick to anger at Eric (Topher Grace) and his friends. Sure, Red loved his family, which included Laurie (Lisa Robin Kelly) and his doting wife Kitty (Debra Jo Rupp) in addition to his son. But it was hard to see all of that love underneath Red's sarcasm and the constant threat of putting his foot in any given person's rear end. 
Red's lack of patience finally caught up with him in season 6 when he had a heart attack and was forced to get his temper under control. Even after his change of heart, That '70s Show fans look back fondly on Red's snide remarks and his iconic use of the catchphrase: "Dumba*s."
Kurtwood Smith loved being part of the 'That '70s Show' cast
Before he became Red Forman, Smith was acting in action movies like Broken Arrow and RoboCop. While Smith's acting portfolio is extensive, playing Red Forman was a highlight in his career.
In a 2014 interview with The AV Club, Smith said playing Red Forman was "just a pleasure — [he] loved working with all those folks." Working alongside Grace, Rupp, and director David Trainer was one of Smith's career highs. 
"Working on those scenes in the house — especially Debra Jo and I — it was a particularly special time," Smith explained to the outlet. "For it to go on that long, eight years, and to have a character that meant as much to me as he did personally — that was special." 
Smith has continued to act after That '70s Show concluded in 2006. Since then, Smith has appeared in Agent Carter, 24, Patriot, and his former co-star Ashton Kutcher's Netflix series The Ranch. Smith also had roles in Future Man and Amityville: The Awakening. In 2019, news spread of Smith and That '70s Show matriarch Rupp working together on a Nate Bargatze project, but that has yet to be released.
Kurtwood Smith's late stepdad inspired his role as Red Forman
In an interview with the Los Angeles Times, Smith revealed the inspiration behind his role on That '70s Show. Ironically, the part hit home for the actor, who drew inspiration from late stepfather "in terms of [Red's] attitude, his voice, the walk and the edge that he had."
Unfortunately, Smith's stepfather never got to see the work he inspired. "He died a matter of months before [That '70s Show] aired," Smith told the outlet. "He would have probably said, 'What the hell? I'm not like that at all.'"
During his AV Club interview, Smith mentioned how discussing That '70s Show and Red was "getting hard" because of the part's connection to his stepdad. "He just seems to be so much a part of me and my family," Smith told the outlet. "I did not write any of those jokes, but when I first auditioned for the role and from then on, I always had my stepdad in mind." Like Smith, many fans look back fondly on the That '70s Show role.