'That '70s Show': Mila Kunis Told Major Lies to Get Cast as Jackie
That 70s Show was one of the great television comedies of the early 2000s. As funny as the show was though, there was a chance that one of the key cast members was almost not cast in her role.
Mila Kunis is now an established star in Hollywood, but when the show was starting out she was still an unknown. To get a part on the show, she told a fairly significant lie to get the producers to overlook something.
The premise of 'That 70s Show'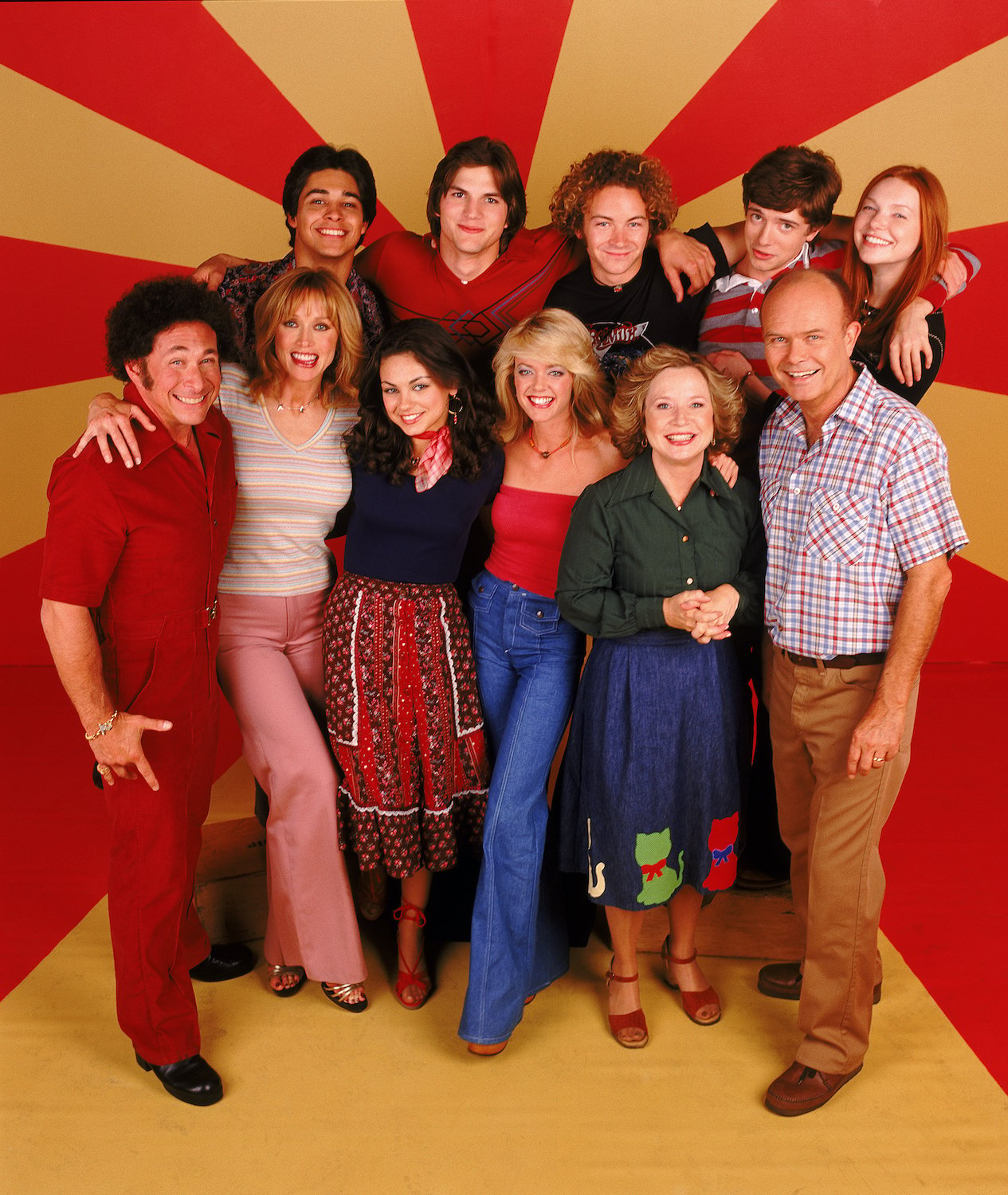 RELATED: 'That '70s Show' Almost Starred Chuck Norris In An Iconic Role
Very much an ensemble piece, That 70s Show revolved around the main character of Eric Forman and his gang of teenage friends growing up in Wisconsin in the 1970s. That group included his girlfriend Donna and his best friend Hyde.
Along for the ride were the dumb but well-meaning Kelso, the immigrant Fez, and Kelso's younger, rich, and somewhat snobby girlfriend Jackie. The show follows their adventures as they hang out at Eric's house, mostly in his basement where they'd often retreat to smoke weed. Also featured on the show were Eric's parents, Red and Kitty, who often interacted with the main group. 
The core cast of the show fluctuated somewhat throughout the years. Topher Grace, who played Eric, left in the later seasons. Similarly, Ashton Kutcher, who played Kelso, also later left. Most of the principal cast remained for the entirety of the show's run, however.
While the show took place in the 70s, it never felt dated. It often tackled subjects that teens faced in pretty much any era.
Kunis was notoriously tight with the rest of the cast, and in an example of art imitating life, she actually married one of them. Kunis and Kutcher are married and have two children together.
Mila Kunis played Jackie on 'That 70s Show'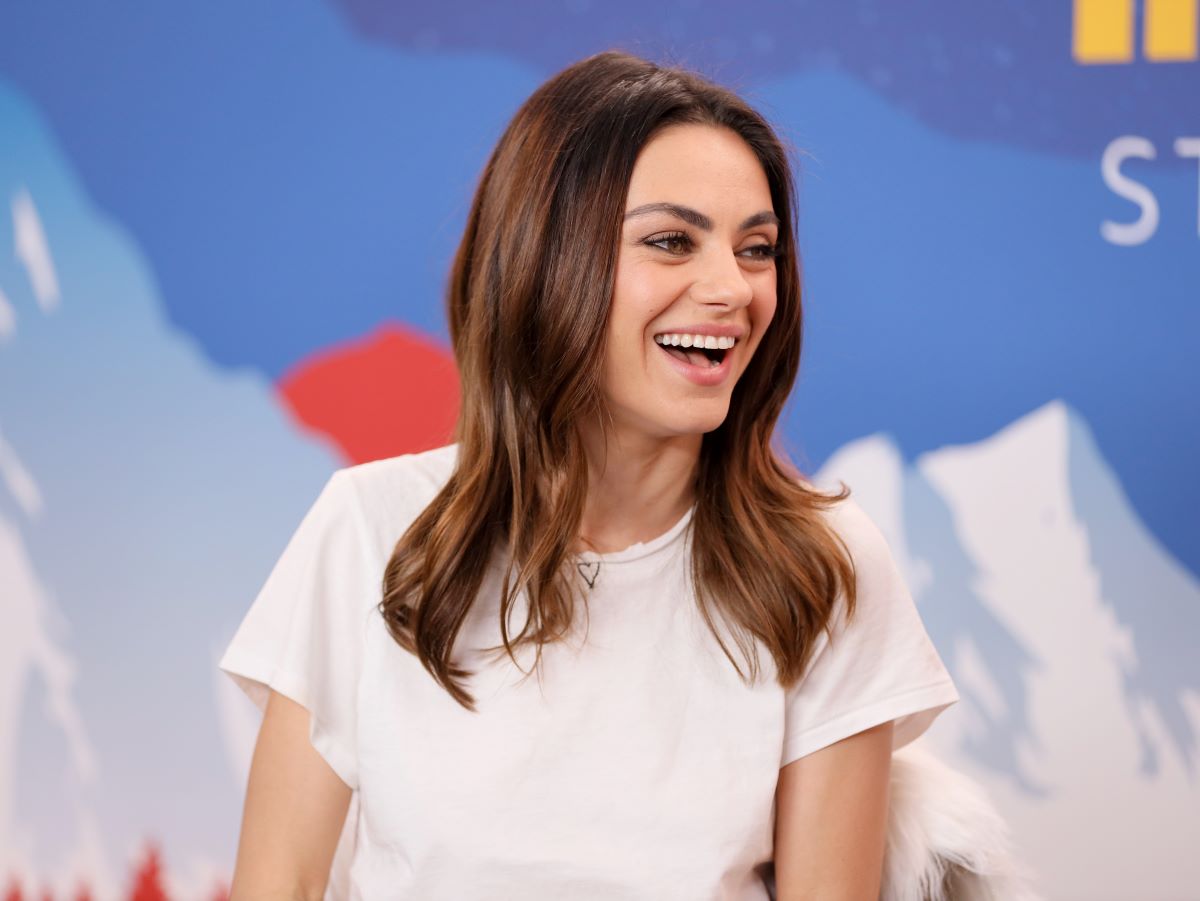 Kunis played Jackie. Her full name was Jackie Burkhart. She begins the show as something of an outsider to the group. She portrays a younger high schooler dating Kelso but not really welcomed as a part of Eric's true circle of friends.
Throughout the show, she gains a much closer relationship with all the characters. She also dates Hyde and Fez during the show's run. 
Portrayed as something of a motormouth, Jackie eventually becomes welcomed as a member of the core group of friends outside her status dating Kelso. Though her relationship with him is integral to her character when she's first introduced, she develops her own arc and storylines. To culminate the series, she ends up dating Fez for good.
Kunis has starred in many more TV shows and movies since being cast as Jackie — for example, she has provided the voice of Meg on Family Guy since that show's second season. But That 70s Show is undoubtedly the role that got her noticed, leading to many more opportunities.
The major lies Mila Kunis told to get cast as Jackie
It's difficult to imagine the show without Kunis. The main cast had such great chemistry, that removing one element of it likely would have ruined the entire show.
But Kunis may not have been cast in the role if not for a fib she told at her audition. At the audition, the show's producers were shying away from hiring minors due to the work restrictions involved with casting them. Kunis took a chance and got creative with the truth.
In a 2012 interview on The Tonight Show with Jay Leno, Kunis added more. "Legally, I was 14. I mean — I told them that I was a little bit older … I was in ninth grade, so I was pretty 14," the actress explained. "I told them I was gonna be 18, which … is not technically a lie, 'cause at one point, given all things went right, I was gonna be 18."
Kunis defended herself once, in 2010, while appearing on Lopez Tonight. She made the case that she was the age of the character she was playing. "I was the age I was playing, so I think that's unheard of," said Kunis. "People were like, 'You're so young!' I'm like, 'No, I'm actually the age I'm supposed to be.'"
What's more, Kunis disclosed that she had told the producers of the show that she was legally emancipated, which she was not. The reason behind the fib was because the producers had that criterion for all the actors they hired. Kunis has gone on record to clarify that the tales of her emancipation lies have been stretched out.
"It's exaggerated," Kunis told Nylon. "Here's the truth: I was 14 when I auditioned and, yes, you had to be 18 or legally emancipated and when they asked if I was legally emancipated I was like, 'Sure, sure.' I just played along with it. But by the third audition, they knew. Because I had to sign the contract and I specified that I needed a studio teacher and they were like, 'Why?' and I was like, 'By the way, I'm still 14; I'm still in high school.'"