'That '70s Show' Scrapped an LGBTQ Story Arc Featuring Joseph Gordon Levitt
The LGBTQ community's representation isn't nonexistent in Hollywood today, but their portrayal can sometimes be questionable. While it was highly controversial, the late '90s and 2000s saw a rise in gay roles on TV shows and movies that introduced audiences to a reality too many were pretending to deny.
Unfortunately, they were commonly underdeveloped and the center of tasteless jokes. Nonetheless, Gordon Levitt and Topher Grace are the first men to a part of a gay scene on screens in That '70s Show, although the potentially screen-breaking LGBTQ story arc was scrapped, and only one character was gay.
'That '70s Show' captures the rebellious era
RELATED: 'That '70s Show': Ashton Kutcher Was Convinced of His Firing Because He 'Was Terrible'
That '70s Show is a 1998 sitcom centered around six adolescent friends growing up in the "Me Decade" of bell-bottoms and individualism. Eric, Donna, Jackie, Kelso, Fez, and Hyde drift through their high school years meeting in The Circle, pranking each other, rebelling against the 60's social norms, dating around, and regularly 'burning' each other.
That '70s Show captured the decade's economic struggle through Red and Kitty, innovation through Bob's invention of the Weeper Keeper, and cultural change through the friends like Hyde's mistrust and paranoia with the government. Not to mention, it is a hilarious portrayal of a group of teenagers expressing themselves, jamming to metal and dancing to disco, growing up close together, and navigating the last years of high school and adolescence.
Two of the many components of the 70s are marijuana use and equality. Smoking pot was characteristic of the decade and had a regular appearance on the show under the term 'The Circle,' where a pivoting camera showed characters with hazy eyes, absurd conversations, and surrounded by smoke. The popular discussion of equality is also subtly shown in the show ranging from Donna's feminist stance and others' opposing views to Eric and Buddy's same-sex kiss and the character's reactions.
Topher Grace's role as Eric Forman
Topher Grace's role as Eric Forman is far from the 'badass' he suggests in the tweet and closer to the characterization of a scrawny Star Wars nerd/geek who is typically nice, sarcastic, and witty. He has an on and off relationship with Donna Pinciotti, his next-door neighbor, throughout the series and it is often the center of conversations, jokes, plotlines, and debates.
The debate, not only in real life but on the show, is that Donna and Eric don't have a lot in common as she's the 'badass' Grace jokes of Eric being while Eric is goofy and nerdy. Some chalk it up to opposites attract while others are bummed that Eric's storyline wasn't adjusted to a more prominent portrayal of the gay community with Buddy who has a lot in common with him.
Eric and Buddy's kiss is the first same-sex kiss on prime tv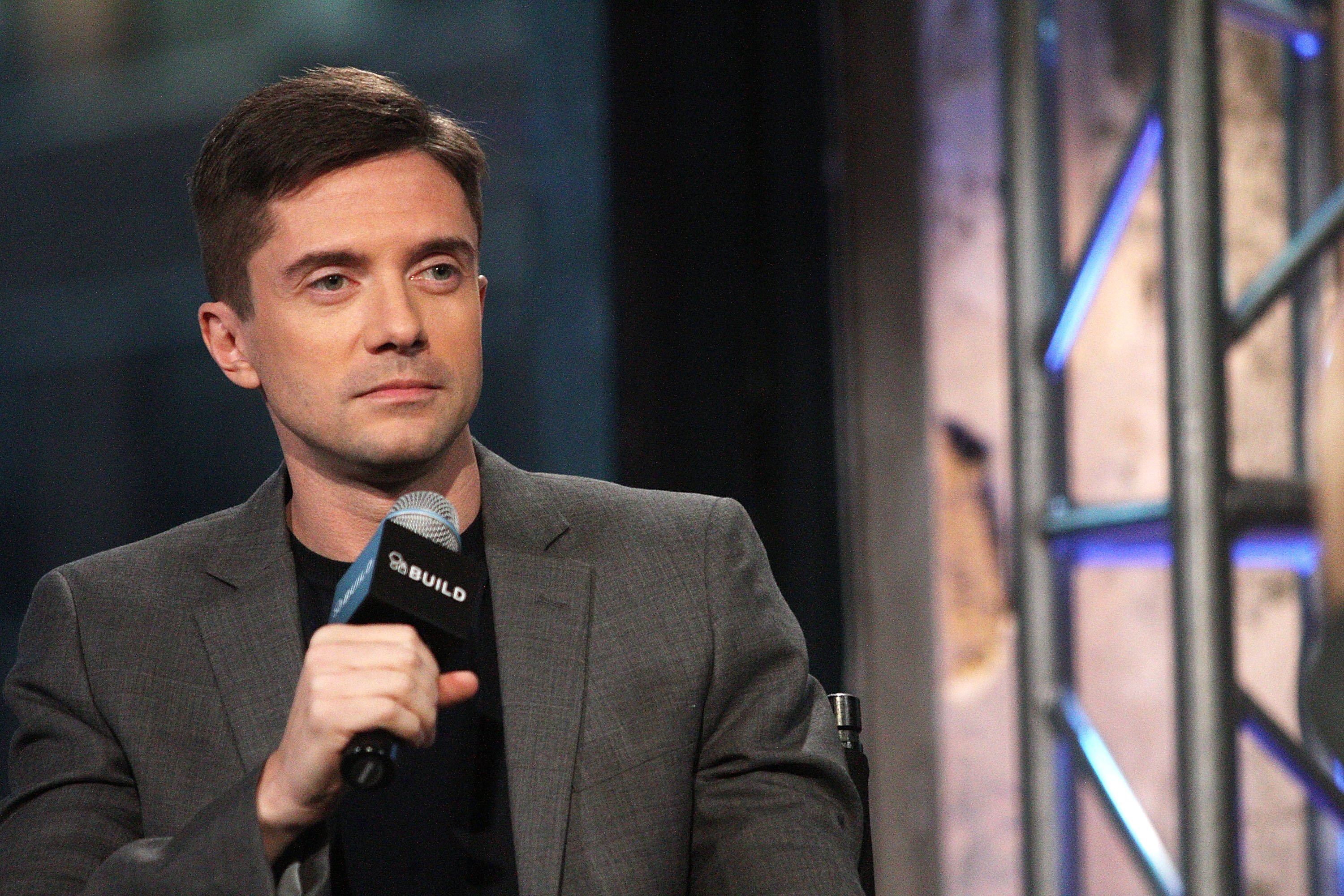 Many fans are disappointed that That '70s Show scrapped the potential for an LGBTQ story arc featuring Gordon Levitt for a tasteless joke. Some would've preferred Eric choose Buddy over Donna because they seem to have a lot more chemistry in the episode, while some would have liked to at least see more of Buddy and what could've been in store for him as a gay character in the '70s.
Instead, the storyline almost ruined the show because the handling of the kiss was thrown in for laughs, followed by Eric 'proving his manhood' the rest of the episode. Despite its tasteless mishandling, it was still the first same-sex kiss on primetime TV.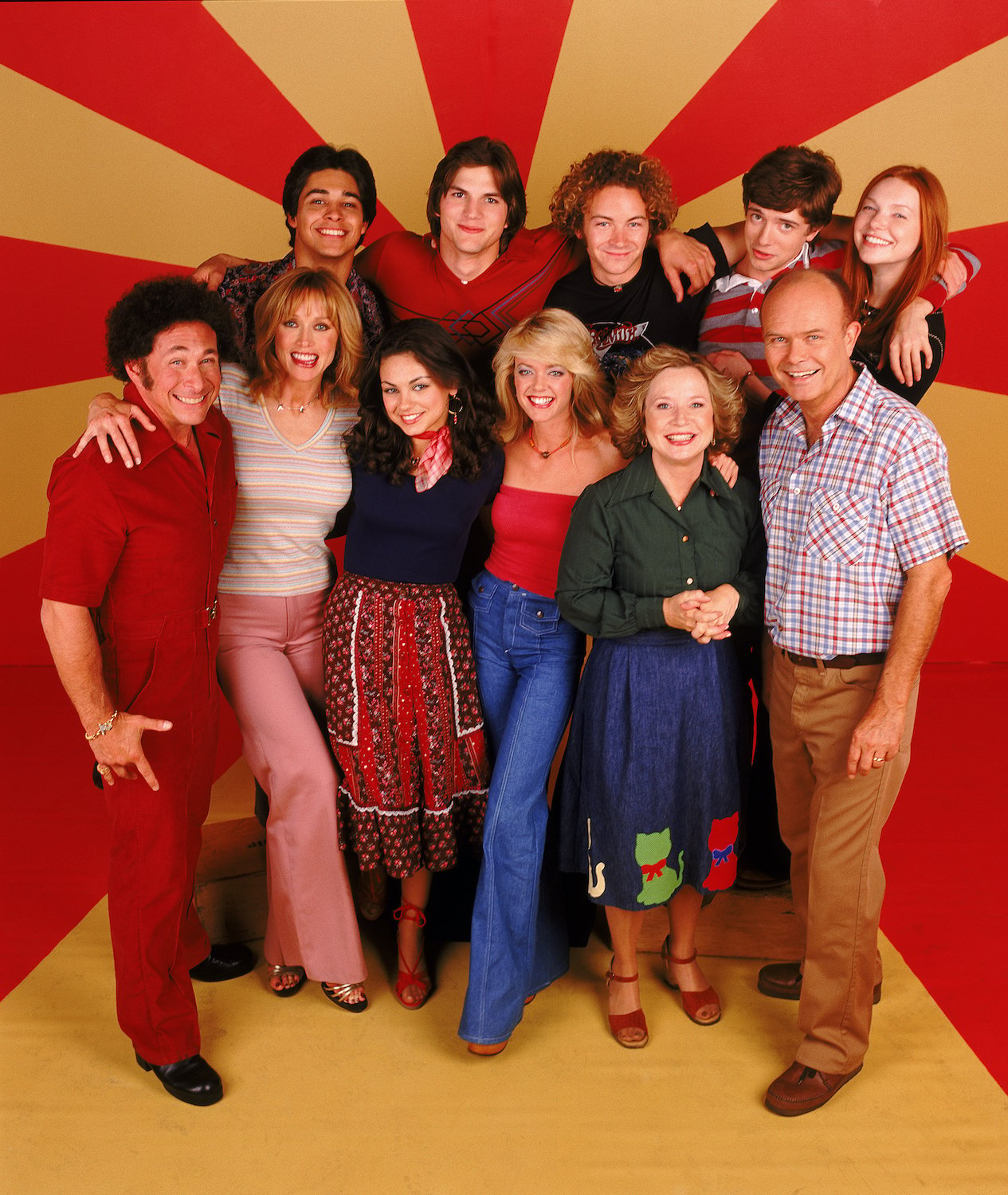 In fact, Gordon Levitt and Grace's kiss only beat Dawson's Creek's same-sex kiss by months, according to Screenrant. There had already been scenes with two women kissing, but shows and movies incorporating men kissing was only just beginning. 
The LGTBQ community has since seen a rise in representation on screens but it's far from perfect. The problem is many characters are still underdeveloped, poorly expressed, and negatively portrayed.
Ellie Lockhart touches base on the issue with Observer, saying that there is still a lot of poor depictions like "the first Deadpool (the more profitable one), this is Deadpool himself, and the representation is mostly flirting with men that is treated humorously and is arguably kind of mocking of male bisexuality. The thing is, it's clear Deadpool is serious within the world of the story, he's definitely bisexual, it's confirmed in the text."
ScreenRant reports that there have been rumors that Gordon Levitt was slated to appear in a recurring role, "but audience reception regarding the kiss nixed that idea."