The 1 Celebrity Couple Who Has Been Together the Longest Without Getting Married
Marriage is not for everyone as some celebrity couples have proved that they can stay in long, committed relationships without saying "I do." These stars seem to be just fine with their status are and don't appear eager to plan a wedding whether they've been together for a few years or a few decades, like the No.1 couple on our list.
We know you think you can guess who that is, but it's not the famous movie star pair. There's actually another couple who have, despite never getting married, been with each other even longer. Click through the list to find out who they are and how long all your favorite celeb couples have been happily unmarried.
15. Bradley Cooper and Irina Shayk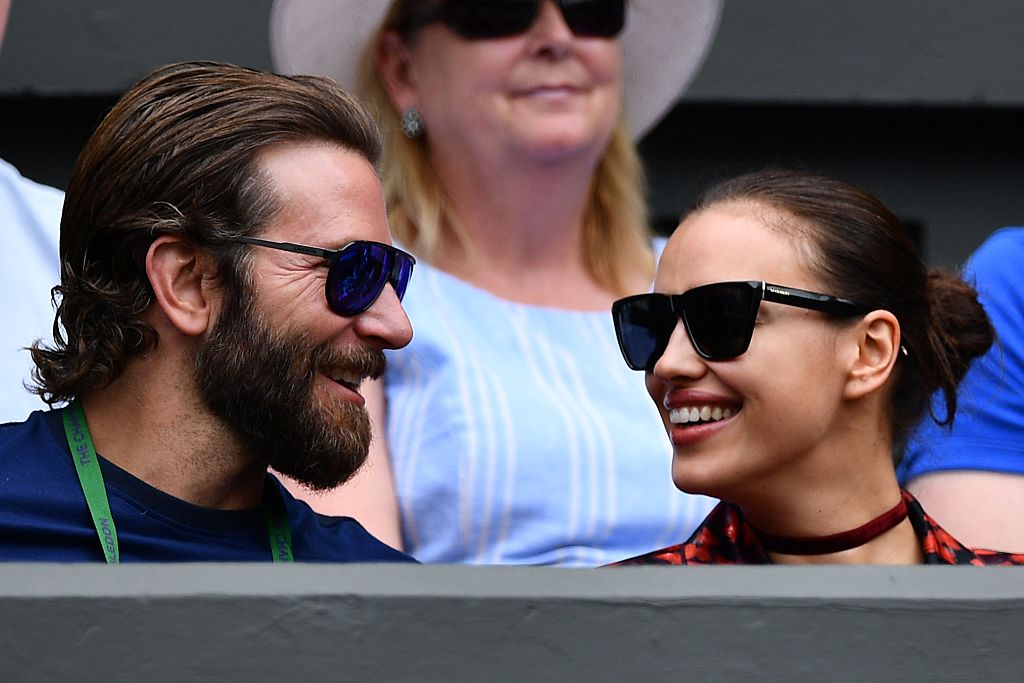 Bradley Cooper and Irina Shayk have been together since 2015 and have one daughter, Lea De Seine, who was born in 2017.
Engagement rumors have surrounded them for years, especially after Shayk was spotted wearing a ring on that finger, but they never confirmed or denied if the reports were true. Either way, the pair doesn't seem like they're in any rush to walk down the aisle.
Next: After their first marriages ended, this couple can't escape wedding rumors. 
14. Blake Shelton and Gwen Stefani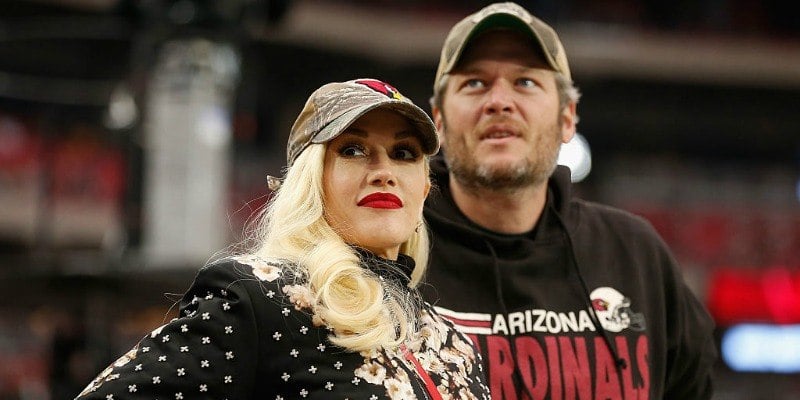 Blake Shelton and Gwen Stefani have been going strong since 2015 as well, but they are constantly asked about when they are going to tie the knot.
In April 2018, Stefani appeared on The Ellen DeGeneres Show and had this to say when the host inquired about if the couple were on the path to marriage, "I think about it all the time."
A few days later, her country crooner beau admitted that he thinks about marrying her as well, just not right now. "I think about it. I don't think it's anytime soon or anything," Shelton said. "The more time that goes by, I guess, the closer you'd be getting to that."
Next: This reality judge has said "no" to commitments before. 
13. Simon Cowell and Lauren Silverman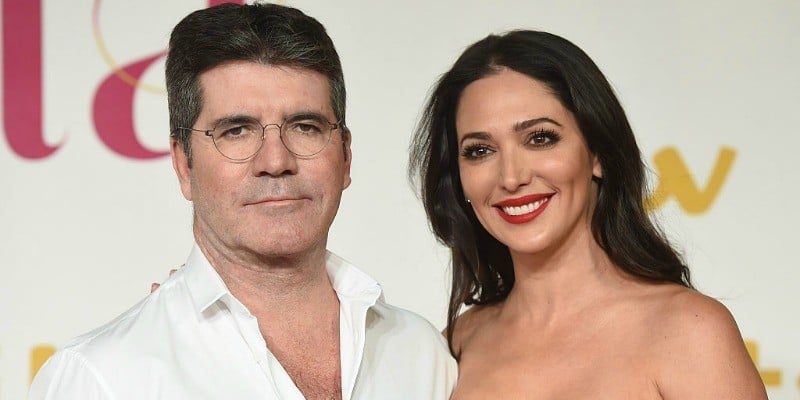 Reality TV show judge Simon Cowell has been with his girlfriend, Lauren Silverman, since 2013 and they have one child together named Eric. A lot of people thought Cowell would never have kids, but now that he did, everyone is wondering if he's open to marriage as well.
The America's Got Talent producer explained that he doesn't have any plans to. He spoke about his philosophy on the Bizarre Life podcast, "I think with anything in life just let things happen rather than plan."
Next: These two won't even admit they're together. 
12. Jamie Foxx and Katie Holmes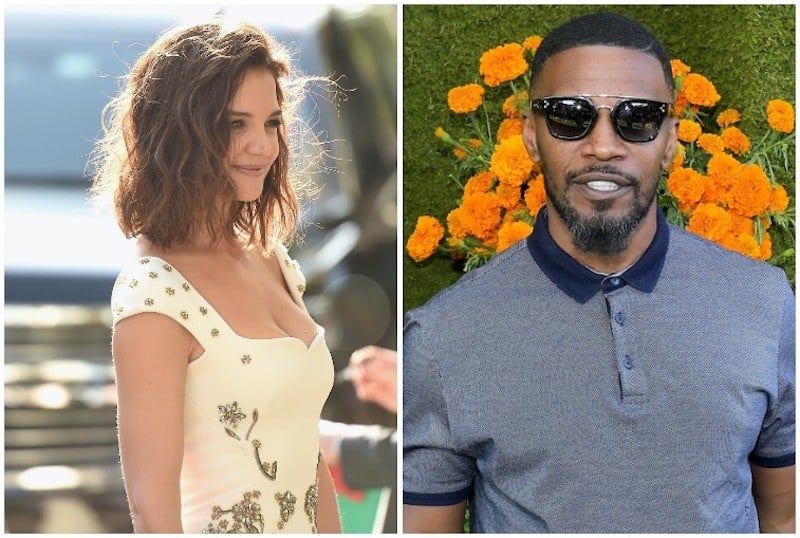 Even though it's the worst kept secret in Hollywood, it seems that Jamie Foxx and Katie Holmes are never going to admit that they're together no matter what the public knows and sees.
The stars, who sparked dating rumors in 2013, each seem content with keeping their relationship private and just letting everyone speculate about what they think is going on. Holmes likely prefers things this way after going through a very public marriage and split from Tom Cruise.
Next: This couple is engaged but has yet to walk down the aisle. 
11. Olivia Wilde and 
Jason Sudeikis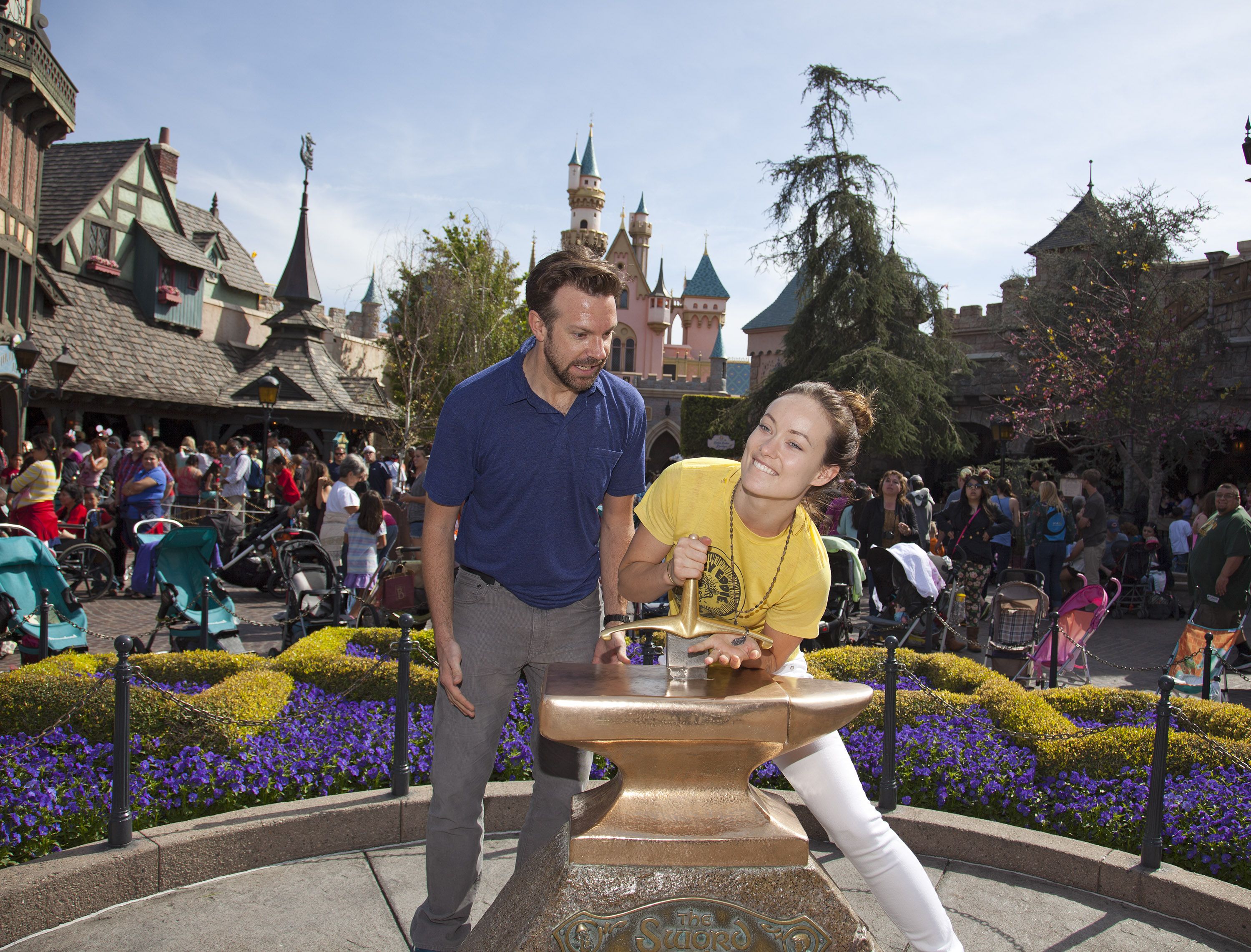 Jason Sudeikis and Olivia Wilde first began dating in 2011 and he popped the question in 2013. Years later though, the actress still hasn't gone wedding dress shopping. The reason? Wilde, who was married once before, said she wants to enjoy this engagement with her fiancé instead of rushing into marriage.
"It's funny, people tend to skip over the engagement thing," she told Vanity Fair. "They think it's like, 'oh, engaged.' And then you get there. I don't think you should spend your entire engagement planning a wedding. Because it's fun. It's this great time. It's like dating-plus."
Next: Some people forget these two aren't married. 
10. Eva Mendes and Ryan Gosling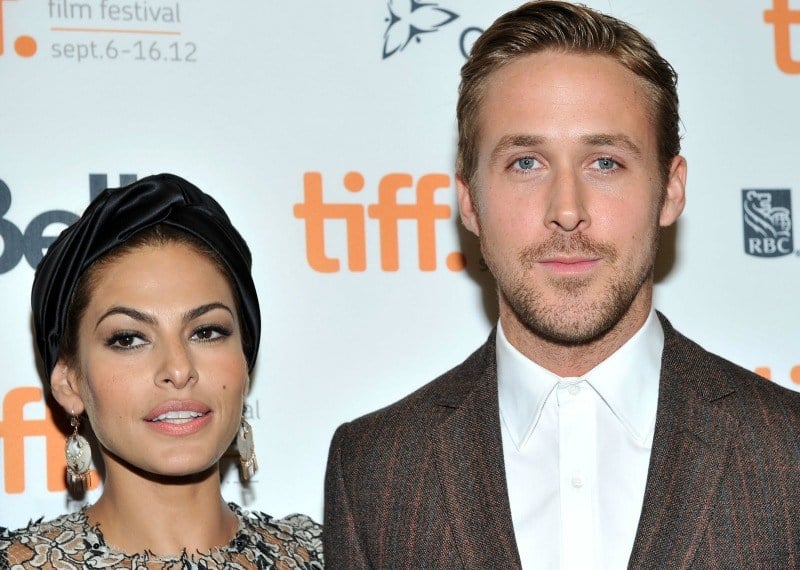 Although they rarely appear in public together, everyone knows Eva Mendes and Ryan Gosling are a couple and sometimes forget that they never said their "I dos."
The famous pair met in 2011 on the set of The Place Beyond the Pines and have welcomed two daughters since. Mendes has said in the past that she thinks the whole idea of a husband and wife is "very unsexy", and in 2016, Gosling gushed about how happy he is with the way things between them are.
"Eva's the dream mother, and they're dream babies, and it's like a dream that I'm having right now," he told GQ.
Next: They like their relationship the way it is. 
9. Shakira and Gerard Piqué
Columbian-born singer Shakira and Spanish soccer player Gerard Piqué first met in 2010 and confirmed in 2011 that they were a couple. Since then, they have welcomed two sons but aren't thinking about walking down the aisle any time soon. 
In 2016, the songstress told reporters that she and Piqué were "very happy the way we are, and for now there are no plans for marriage."
Next: These two have called their engagement off several times. 
8. Miley Cyrus and Liam Hemsworth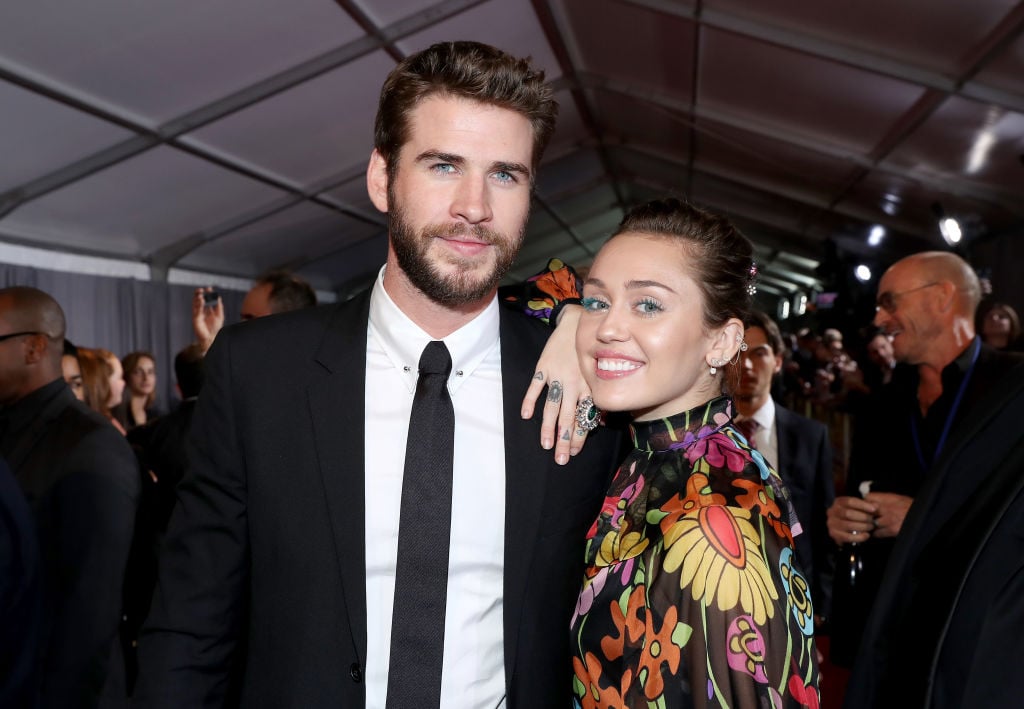 Forget marriage, Miley Cyrus and Liam Hemsworth can barely stay engaged. The on-again, off-again couple started dating in 2010, but after getting engaged, have called things off several times.
However, when they got back together in 2016, they looked more in love than ever. Still, we won't be surprised if they decide to skip marriage altogether and live happily ever after.
Next: This pair has been engaged for years too. 
7. Jason Statham and Rosie Huntington-Whiteley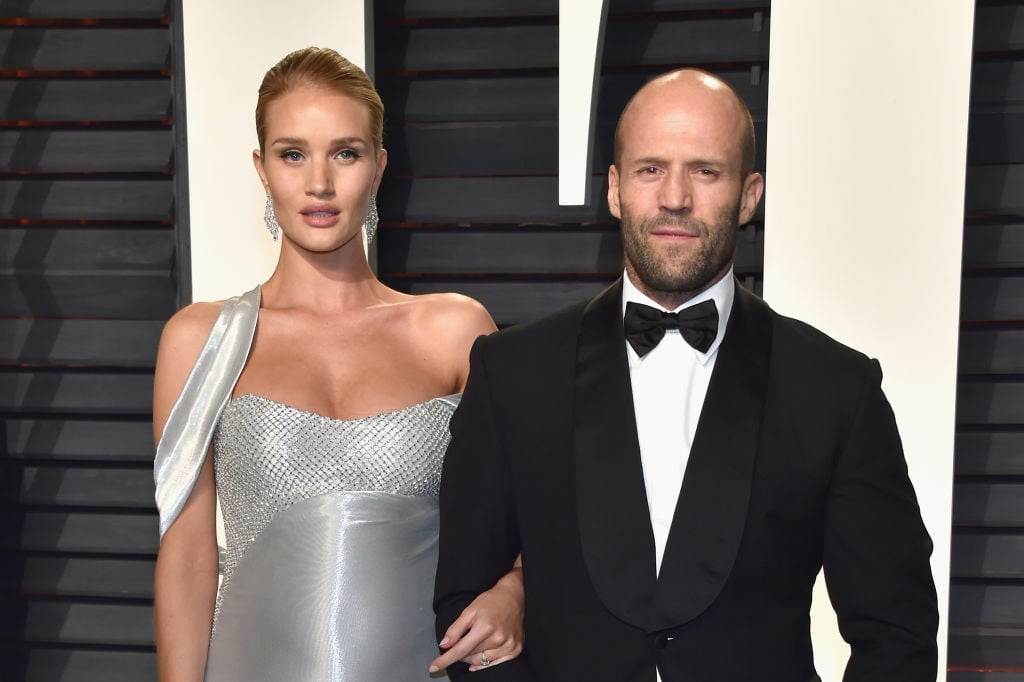 Actor Jason Statham and model Rosie Huntington-Whiteley have been together since 2010 and announced their engagement in 2016.
In 2017, the couple welcomed a son, Jack Oscar Statham. But the two aren't in any rush to tie the knot and instead are just enjoying being first-time parents without having to plan a wedding.
Next: This couple knows the secret to a long-lasting relationship.  
6. John Corbett and Bo Derek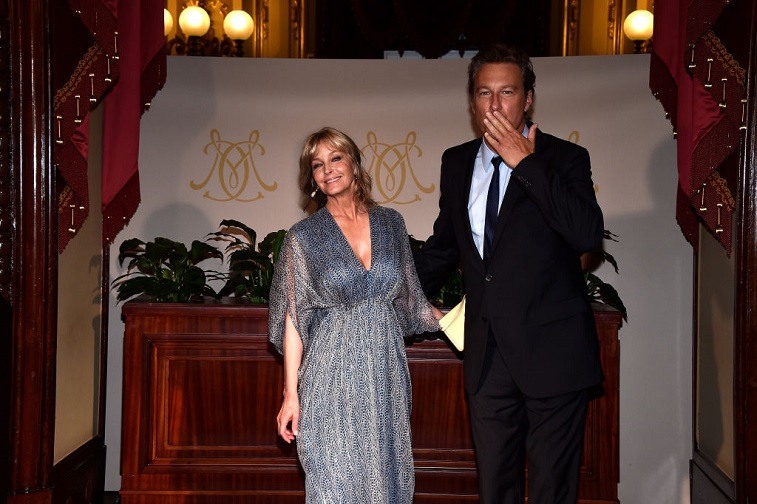 John Corbett and Bo Derek have been together since 2002 and shared their secret of how to maintain a long-lasting relationship. The former Sex and the City star said that he and Derek follow this one tip: "Don't get married. I have a lot of friends that get divorces. It becomes this whole thing."
And when it comes to their particular relationship, he added, "I think the secret is just enjoy being together. We don't have children and we're not young, so there isn't that pressure or need to get married."
Next: If this pair got married, no one would know. 
5. Enrique Iglesias and Anna Kournikova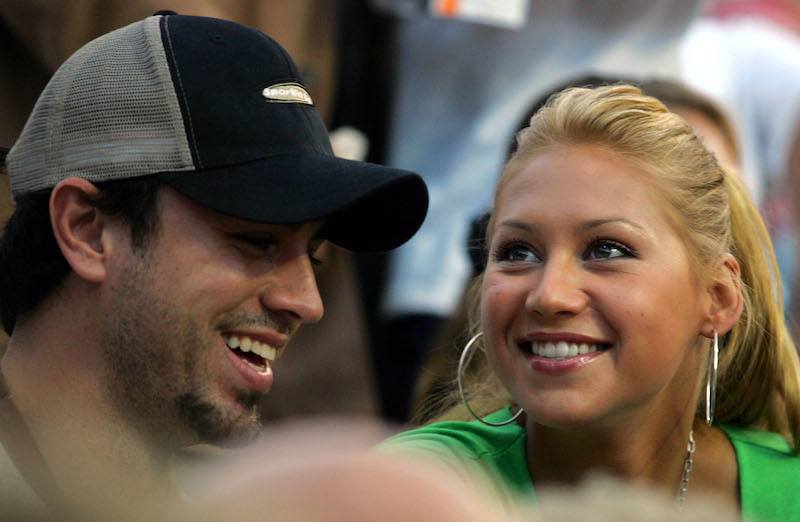 Enrique Iglesias and Anna Kournikova are the most private couple on our list so if they ever do get married, we may not even know about it. What we do know is that in 2016 the "El Baño" singer told E! News this: "I don't believe you need a piece of paper to show you love someone."
However, Iglesias didn't completely close the door on the possibility of getting hitched when he added, "Who knows what the future holds."
Next: Some tabloids have reported that these two are married. 
4. Don Cheadle and Bridgid Coulter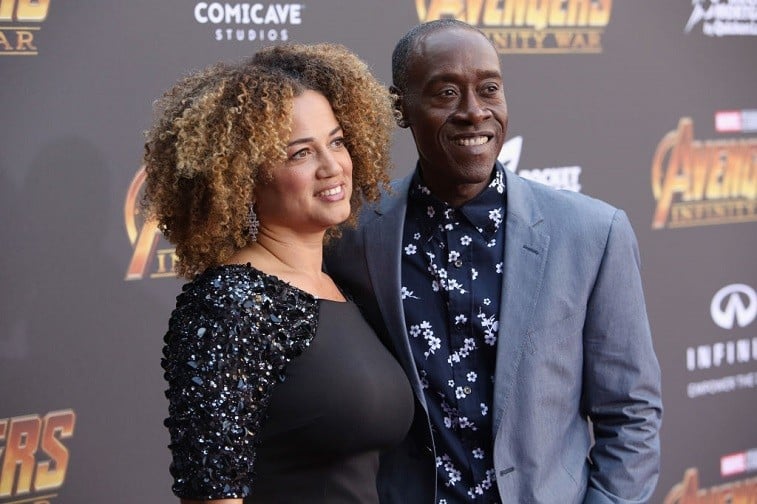 House of Lies star Don Cheadle has two children with his partner, designer and Rosewood co-star Bridgid Coulter, who he's been dating since 1992. Every few years, some media outlet reports that they got hitched, but with no confirmation from any credible sources.
Although the couple doesn't have the official paperwork, Cheadle has called the actress his "wife" for years, so perhaps that's where the confusion lies.
Next: This couple has been going strong for decades. 
3. Oprah Winfrey and Stedman Graham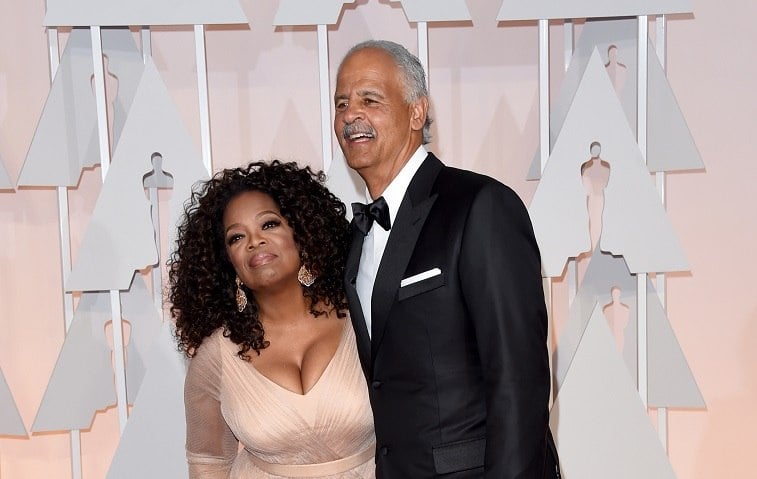 Oprah Winfrey has been with Stedman Graham since 1986, and they are totally good with not being married. The pair agreed that if they ever got hitched, they wouldn't still be together today.
"We would not have stayed together, because marriage requires a different way of being in this world," Winfrey told Vogue in 2017.
Next: These stars are the model pair for those not wanting to get married. 
2. Goldie Hawn and Kurt Russell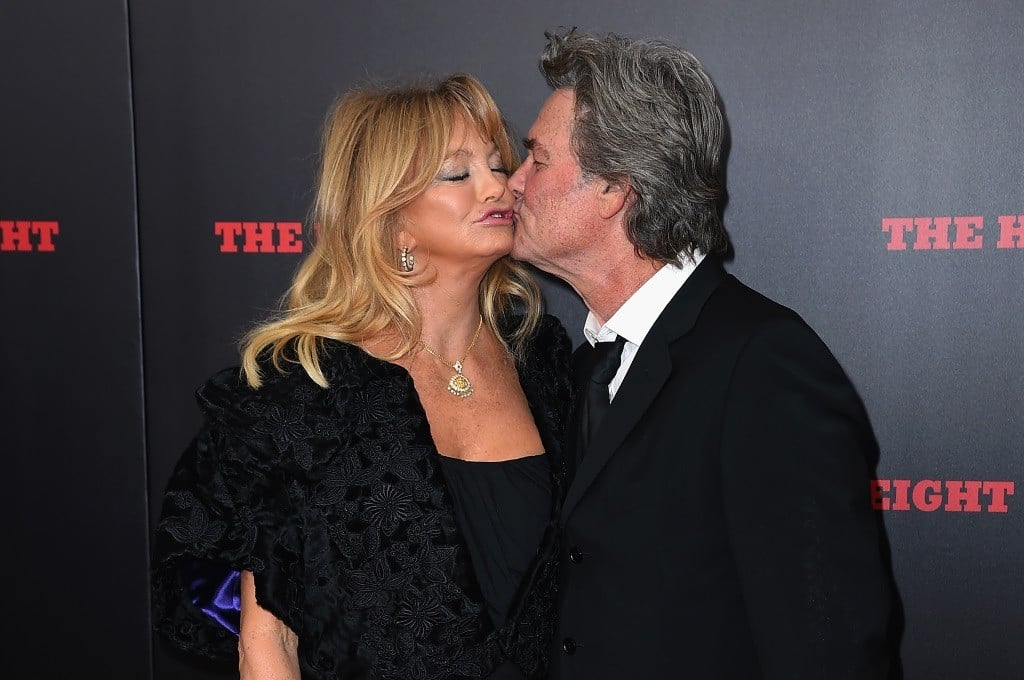 If there were ever a couple people wanted to model after who never got married and lived happily ever after, Goldie Hawn and Kurt Russell would be it. These two have stood the test of time without walking down the aisle.
The actors have been together since 1983 and don't believe being legally married is the key to being happy, as Hawn explained to Porter in 2015. "A lasting relationship isn't about marriage," she said. "It's about compatibility and communication. And you both need to want it to work. If one person does not want it to work, it isn't going to work. Intention is the key."
Next: But this couple has been together even longer. 
1. Ricky Gervais and Jane Fallon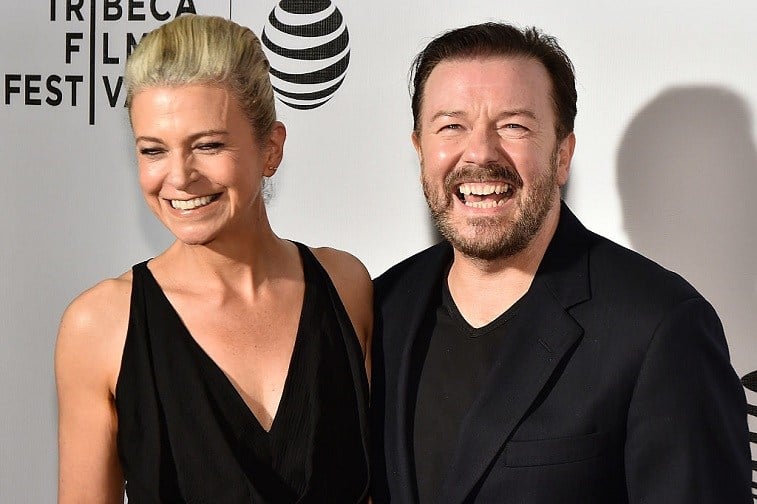 The length of Hawn and Russell's relationship doesn't beat out comedian Ricky Gervais and author Jane Fallon.The pair met when they were in college in 1982 and have been together ever since. So for that reason, they consider themselves married.
In March 2018, Gervais elaborated on that saying, "We are married in everything but the ceremony. We share everything and everything is in both names. We've lived together for 29 years — how are we not married except in the eyes of God?"
Follow Michelle Kapusta on Twitter @philamichelle.
Read more: Robbing the Cradle? Celebrity Couples With the Biggest Age Gaps
Follow The Cheat Sheet on Facebook!