The 1 Essential Item Kate Middleton Never Carries In Her Purse
Kate Middleton has been photographed carrying a clutch numerous times but many have wondered what the future king's wife actually has in her purse. Turns out she keeps a few essential items in there aside from one thing the rest of us carry.
Here's what the Duchess of Cambridge does and does not carry in her bag, plus what other royals like Meghan Markle and Queen Elizabeth II always have in their purses.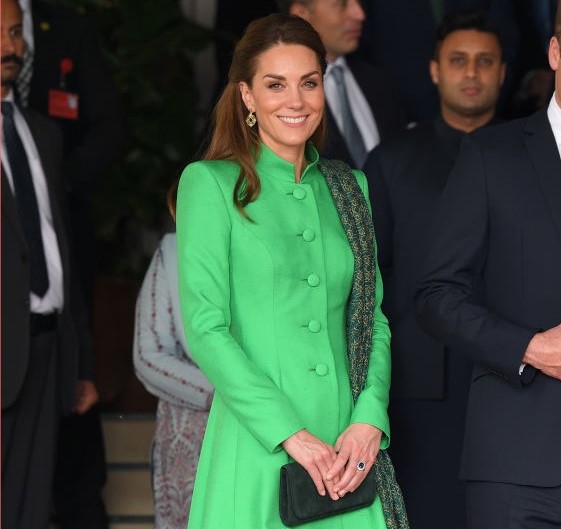 What items Middleton always carries in her clutch
For those who have wondered what's in Middleton's clutch, wonder no more.
Author Marcia Moody revealed in her book Kate: A Biography that the mom-of-three keeps just four items in her purse.
"In her small clutch she carries a compact mirror, blotting paper, a handkerchief, and lip balm," Moody wrote.
What the duchess doesn't ever carry in her purse
While it makes sense that Middleton wouldn't be lugging around things like her wallet or keys, there is another item that just about everyone carries on them at all times that Middleton does not and that is a cell phone.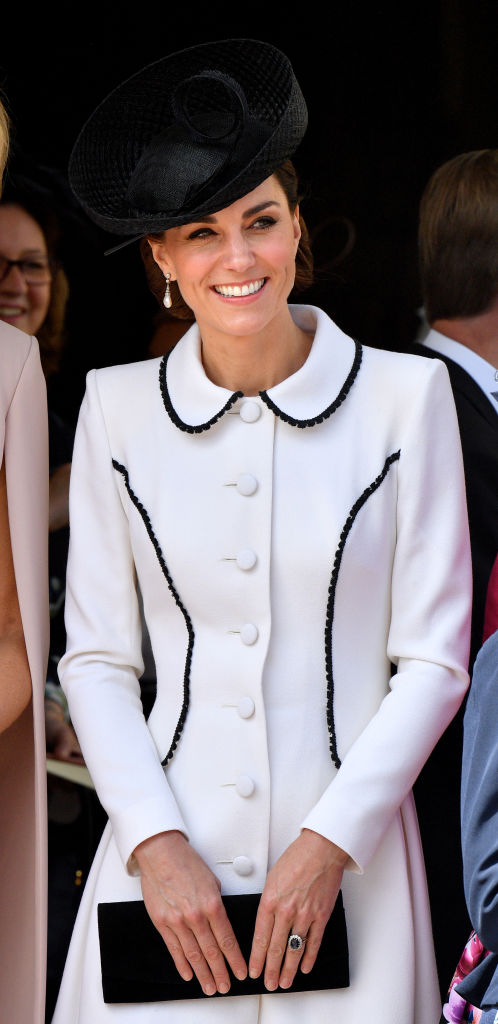 Prince William has been spotted using an iPhone on multiple occasions and we assume the duchess must have a mobile device too. However, since she can't actually text or call the nanny to check on her kids while she's attending a royal engagement her phone isn't needed.
There is no protocol about what Middleton should have in her purse but she is expected to hold it a certain way. Royals are to keep their clutches in their left hand so their right one is free to shake hands. If there's ever an instance where shaking hands could be inappropriate, Middleton knows to then hold her bag in front of her with both hands.
"She holds her bag in front of her in both hands when shaking hands might be awkward," Myka Meier, founder of Beaumont Etiquette, told Good Housekeeping in 2017. "By holding something like her clutch bag, it is perhaps giving her an 'excuse' to not extend her hand to everyone."
What other royals keep in their bags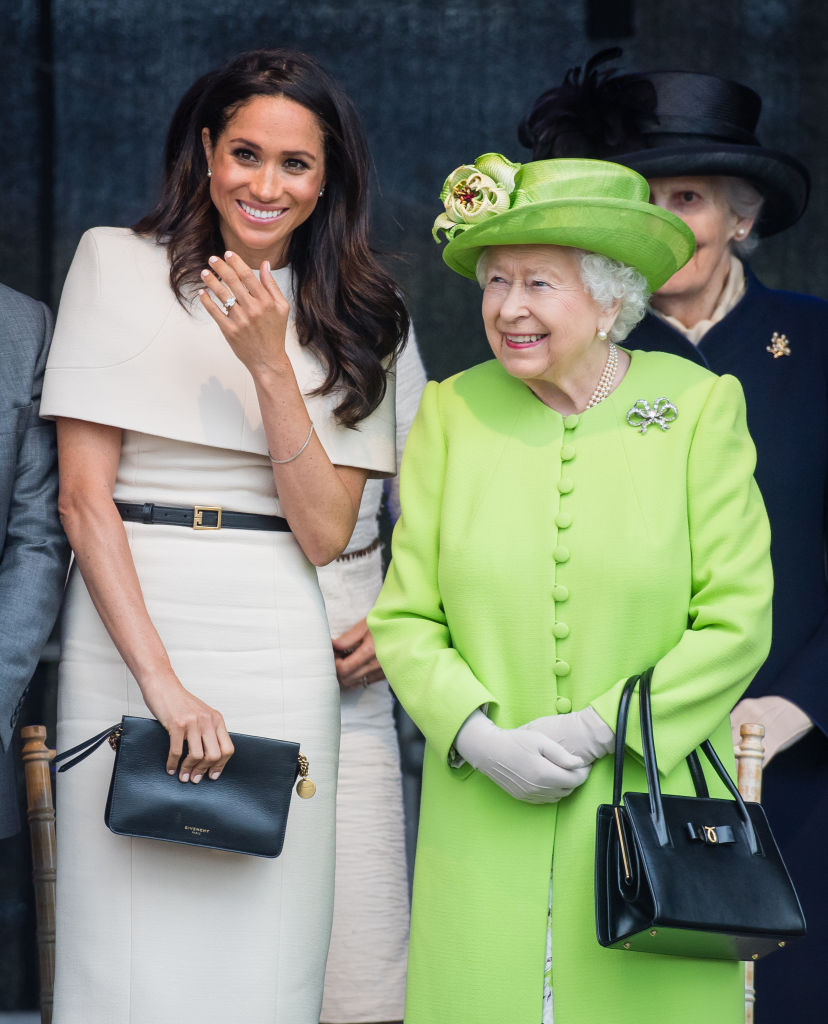 When it comes to what other royal ladies keep in their purses Markle doesn't carry a phone on her either now that she is a member of the royal family. Instead, the Duchess of Sussex always has hand sanitizer in her bag as well as mascara and sunglasses when it's not cloudy or rainy.
As for Queen Elizabeth, Her Majesty keeps a fountain pen, family photos, reading glasses, mint lozenges, lipstick, a small mirror, and on Sundays she has a few small bills in there to give as a church donation. But there's more to the queen's handbag than meets the eye. She actually uses it to send secret signals to her staff.
For example, if she wants to get out of a conversation with someone she'll move her purse from one hand to the other. Or if she's ready to wrap up a dinner party, she'll place her handbag on the table to signal that she wants the event to end ASAP.
Read more: This is the 1 Color Kate Middleton Refuses to Wear in Public