The 1 Heartbreaking Reason Marvel Movies Will Never Be the Same
The Marvel Cinematic Universe (MCU) is the largest movie franchise in history with over 20 movies made and many more lined up for the next few year.
The Marvel Cinematic Universe (MCU) is the largest movie franchise in history. With over 20 movies made and many more lined up for the next few years, Marvel movies have dominated and will continue to dominate the box office with every new release.
One of the most beloved creators within the MCU was Stan Lee, who was well-known for his cameo appearances in every new Marvel film. Since his passing in 2018, many fans have wondered if Marvel Studios will continue to place his image in the films as a tribute or if they'll end the cameos altogether.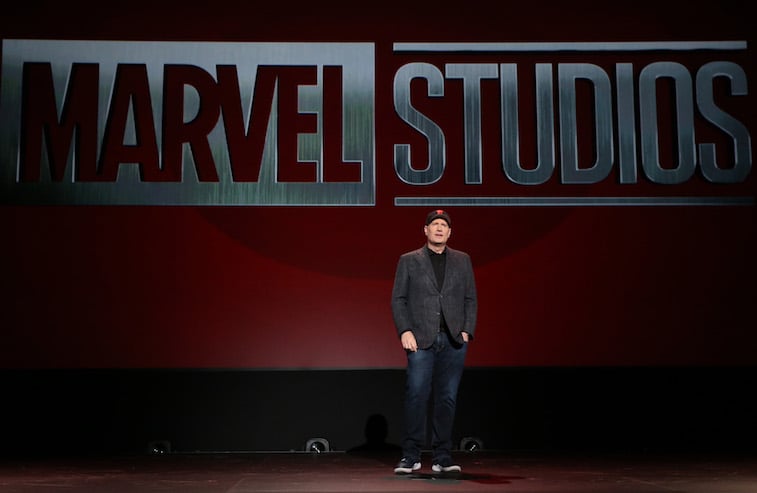 Stan Lee's contributions to Marvel Studios
Long before Marvel Studios began putting out blockbuster superhero movies each year, Marvel Comics had been spinning stories for comic book fans for decades. Lee was a writer back then and he helped create a number of popular Marvel characters like Spider-Man, Daredevil, the X-Men, the Fantastic Four, and Thor.
Alongside artist Jack Kirby, Lee told hundreds of stories about these superheroes until 1972 when he became a publisher and editorial director for Marvel.
Without the basis of characters that Lee created, the Marvel Cinematic Universe wouldn't exist as we know it today. With 23 movies in total and five more scheduled for the next two years (so far), Marvel Studios has been bringing Lee's work to the big screen since 2008 when Iron Man came out to huge success.
Stan Lee's signature cameos are fan favorites
In 22 Marvel movies, Lee makes a cameo appearance for a few seconds at a time. These cameos have been a favorite aspect of each movie for Marvel fans, giving them something to keep an eye out for with each trip to the theater each time a new Marvel movie comes out.
Starting back with Iron Man, when Tony Stark himself mistakes Lee for Hugh Hefner at a gala, Lee has made an appearance in every movie since.
After his death in 2018, Lee also appeared in the next two MCU installments, Captain Marvel and Avengers: Endgame, both released in 2019. In Captain Marvel, Lee is seen smiling at Carol Danvers on the subway. Lee helped create her character of Captain Marvel back in 1967, so fans loved this posthumous cameo of his.
In Avengers: Endgame, Lee appears in a car with his wife, digitally de-aged to fit the timeline of the movie when he makes his appearance.
Both of these 2019 cameos were filmed before his death.
What will Marvel do about Stan Lee's cameos now that he's gone?
Many fans were left wondering if Marvel would continue to place Lee in their films digitally as a nod to their tradition of including his cameo in each film, or if they would omit them altogether. Others speculated that they may feature cameo appearances from someone else in the Marvel world, perhaps another writer or creator.
Marvel released a statement following these speculations, stating that they will be leaving Lee out of their future movies. Marvel Studios Executive Vice President of Production Victoria Alonso said, "Stan Lee is not replaceable. So we will never try. That is the legend, the man. We will never try to replace Stan Lee."
This echoes the sentimental attachment that fans have for Lee and everyone agrees that he is not replaceable. Marvel does not plan to give anyone else the privilege of continuing his cameo appearances in each movie. That was an honor reserved only for Lee.
There will be a bittersweet atmosphere with each new Marvel movie, knowing that his goofy cameo will never come, but fans will continue to honor his legacy and continue to count down the days to the next release.