The 1 Major Difference Between How Kate Middleton and Queen Elizabeth Deal with the Public
Kate Middleton has a different approach in her interactions with the public that are different from Queen Elizabeth and more like Princess Diana.
Catherine, Duchess of Cambridge has a wonderful relatable way about her when she attends royal engagements, something that royal experts have compared to Queen Elizabeth and Princess Diana. Kate's interaction with the public, for instance, is interesting to analyze — specifically her approach versus the queen and Diana.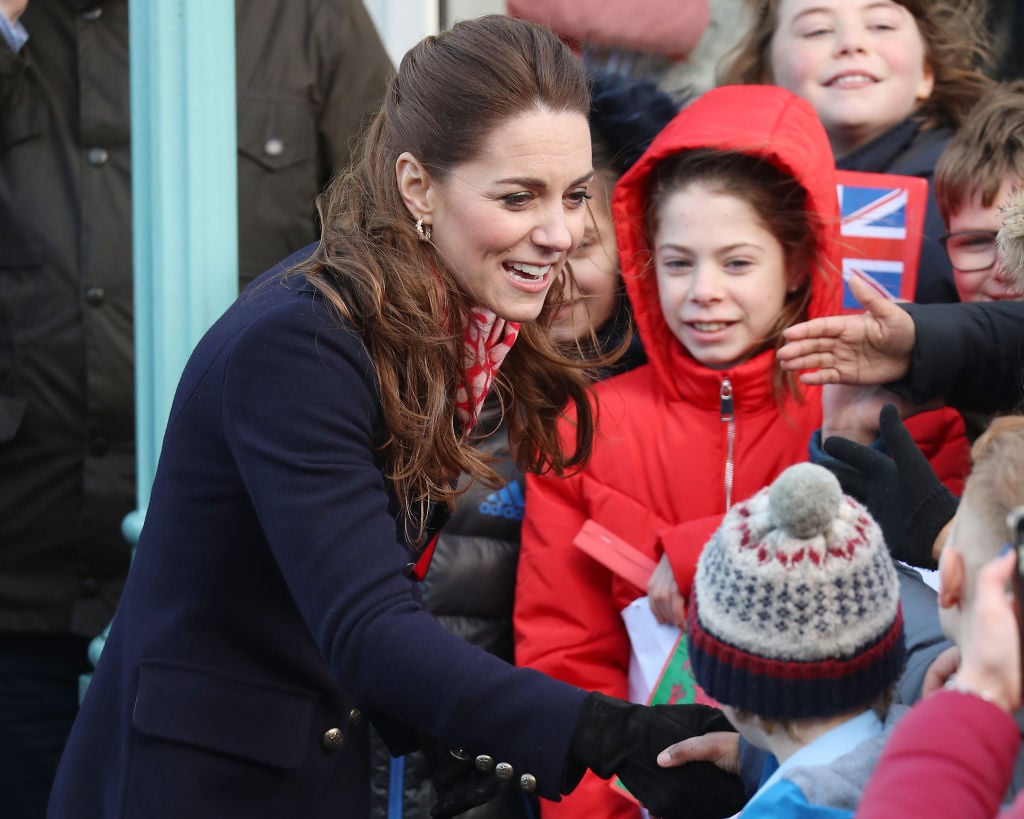 Fans are loving the way that Kate interacts with the public
The way Kate has been so warm with the public is winning over fans in a big way. She shows kindness and interest in everyone she encounters, something that's reminiscent of how Princess Diana acted.
Diana earned the nickname the "People's Princess" for a good reason — she was lovely and caring to everyone she met and made a connection with the public, which was a departure from the more typical formal and stuffy demeanor that royals exhibited.
Kate has clearly shown some of that same compassion and engagement with the people she meets, in much the same way that Princess Diana did, but far different from the way the queen interacts with the public.
The way Kate is following in Diana's footsteps
Broadcaster and journalist Anne Robinson shared some of this comparison about Kate, the queen, and Princess Diana in the 2013 Amazon Prime documentary Royalty Close Up: The Photography of Kent Gavin, when she shared: "Kate Middleton, the Duchess of Cambridge, it seems hard to call her that — but she has a legacy from Diana in that her touch is much softer."
"She engages with the public in a way that the queen has never intended to and never wanted to, she's always kept her mystery and her distance," she explained.
Royal photographer Kent Gavin called the way Kate handles the media "brilliant" and explained how she has one thing that sets her apart from Diana: confidence.
"She looks beautiful, she has all those attributes that Diana had," Gavin noted. "In fact, probably more because she's so confident — Diana was not confident in those early days by no means."
Why Kate is more confident than Diana
That confidence may be a result of their ages when they joined the royal family, as Diana was 19 when she and Prince Charles got engaged and Kate was 29 when she and William were engaged.
Kate and William's long relationship also primed the now Duchess of Cambridge ahead of what royal life would be like, where Diana had much less warning of what her existence would be after marrying Charles.
"Kate and William have had about 10 years together so there's been a long time for her to get accustomed to the idea that she will be Queen of England," Robinson shared, adding, "I suppose she's just had time to allow all that to sink in, whereas Diana didn't."
Former royal press secretary Dickie Arbiter also explained that it was a "big difference" for Kate heading into the family, as he pointed out: "She knew what she was getting into. Diana had to learn once she got engaged."
"Catherine grew up with William through university and learned, really, through him," he added.