The 1 Moment When Matthew McConaughey and Keanu Reeves Brought Sandra Bullock To Tears
Sandra Bullock has remained close with many of her co-stars since she made her major acting debut back in the 1990s. The actress has even gone on to date some of her co-stars, including Matthew McConaughey. And she once admitted to having a crush on her former co-star, Keanu Reeves, years ago. But it was for a different reason that both men brought her to tears.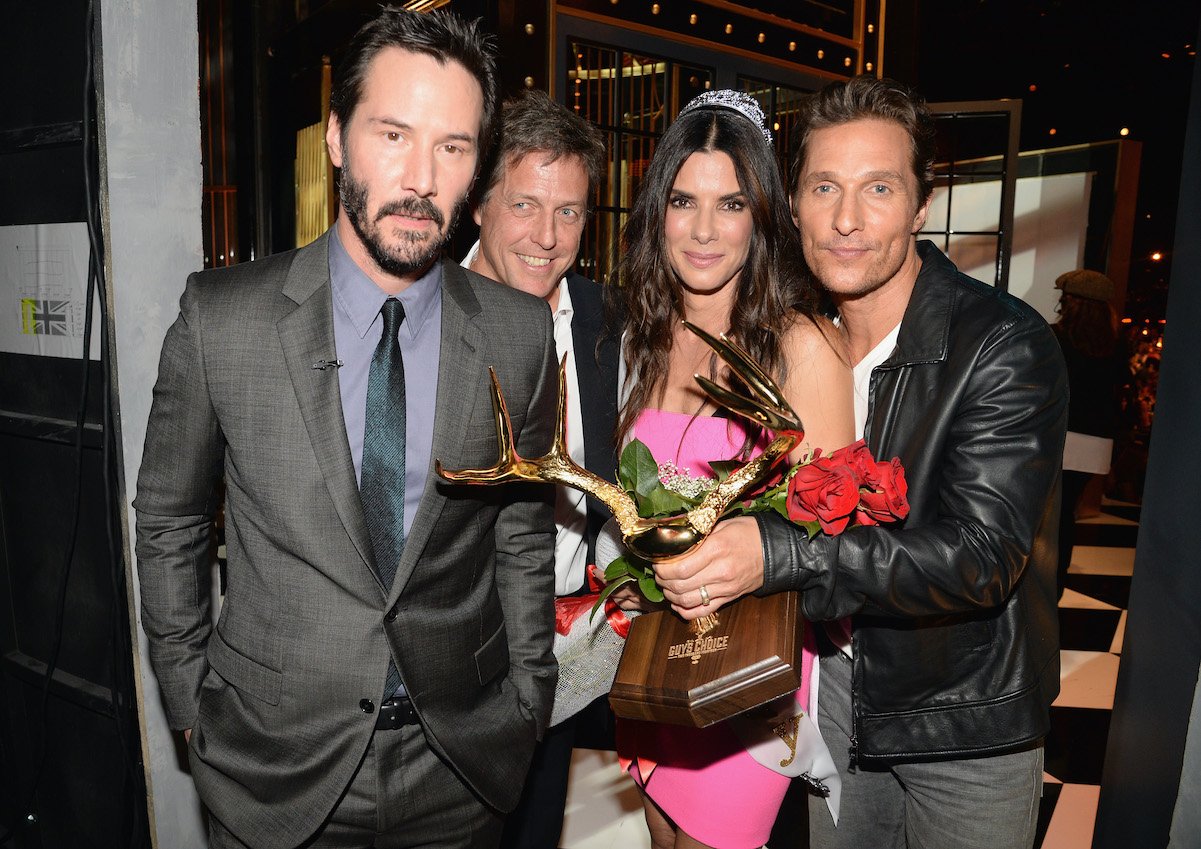 Sandra Bullock starred alongside Matthew McConaughey and Keanu Reeves in various movies
All three actors received their big breaks in the 1990s. Bullock, McConaughey, and Reeves were rising stars around the same time, and they even found success alongside one another. Bullock starred in "Speed" alongside Reeves in 1994. The movie grossed more than $350 million worldwide and won two Academy Awards. It solidified Bullock and Reeves' places in the acting world. Bullock appeared with Reeves once more in 2006 when the two filmed "The Lake House."
Bullock and McConaughey were co-stars in the 1990s as well; they met on the set of "A Time To Kill" in 1996 and actually ended up dating for two years. Though the relationship didn't last, their friendship did; Bullock once told Cosmopolitan, "No matter where he is in his life or where I am in mine … I know we would stay close."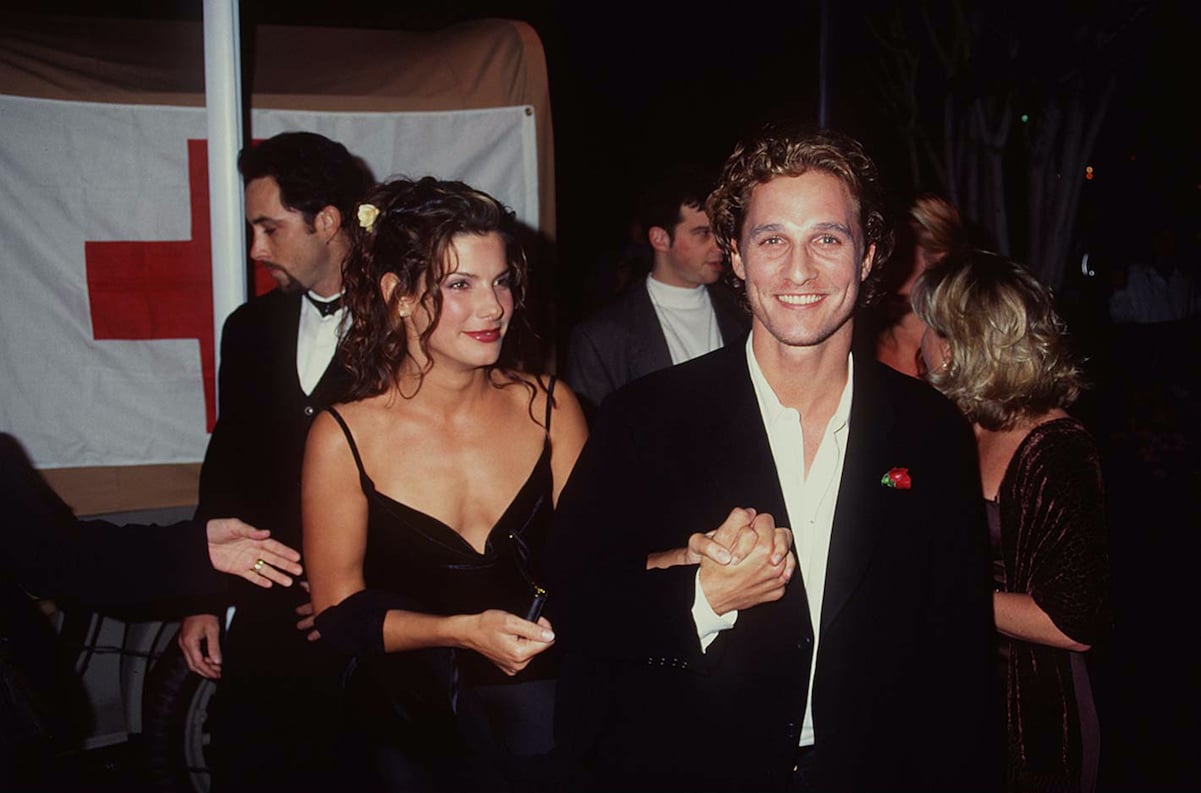 Keanu Reeves and Matthew McConaughey once brought Sandra Bullock to tears
Reeves and McConaughey have both remained close with Bullock throughout her career, and back in 2014, their kind words made her cry. Bullock had been given the "Decade of Hotness" award at the 2014 Guys Choice awards show. Both McConaughey and Reeves spoke of Bullock prior to her being presented the award, along with Hugh Grant, and she couldn't help but cry over what they said. "Sandra, your heart, your soul, your light, your talent that you share with all of us is amazing and wonderful and extraordinary," Reeves said of Bullock, according to ET.
McConaughey as well, saying, "Hi Sandy. I've worked with you. I've tried to kiss you, successfully and unsuccessfully. I've been directed by you, in a short film and also to the exit of many bars … Sandy, here is to your Decade of Hotness."
Bullock shed tears upon hearing the men's speeches, and she eventually said some words of her own, saying that she was "just so crazy about" the men standing next to her while she accepted the award.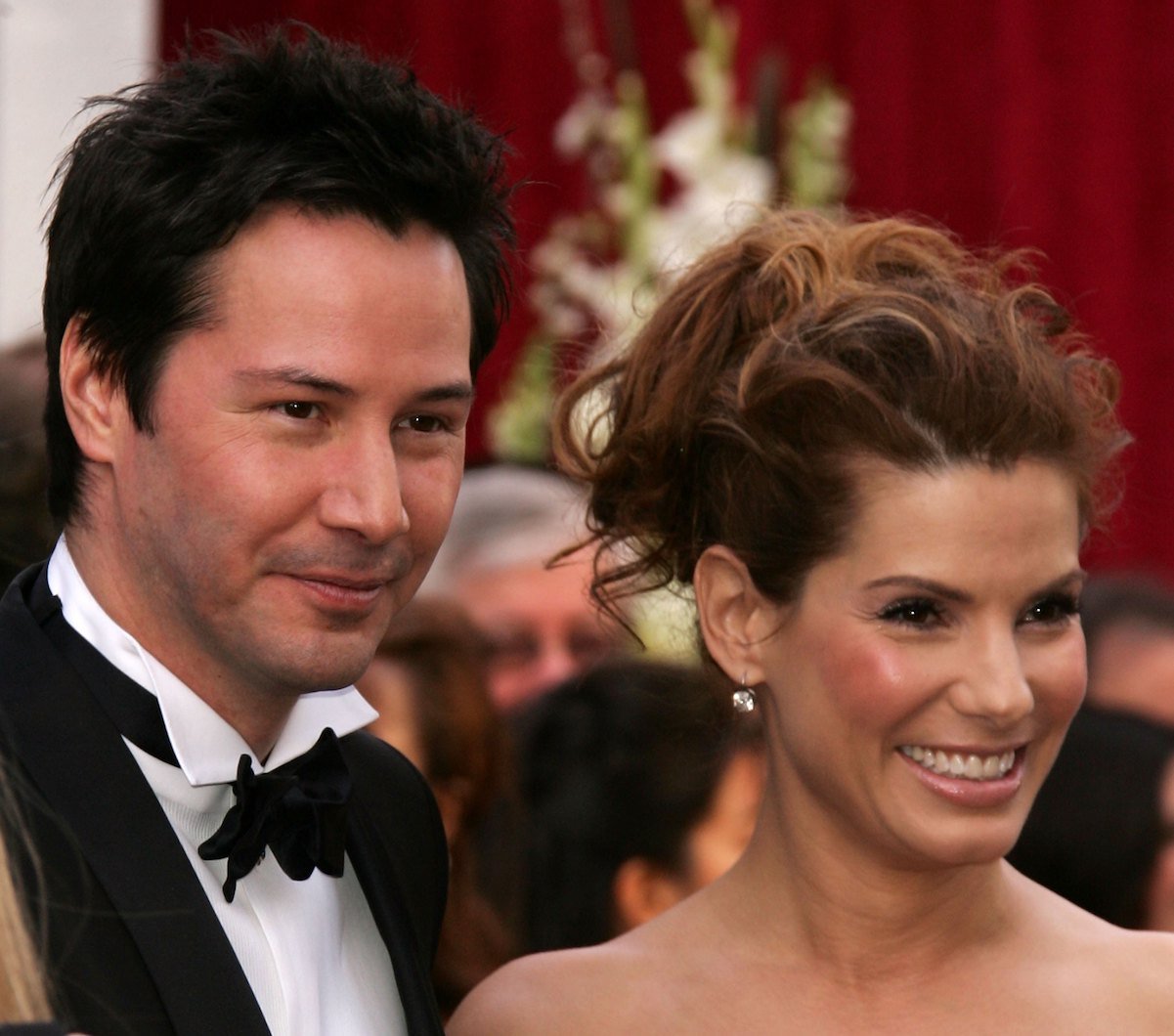 Bullock and Reeves admitted to liking one another — but never dated
In addition to McConaughey, Bullock could have dated another one of her co-stars. The actress admitted to liking Reeves while filming "Speed" — and it turns out he liked her, too. Still, the two never dated because neither ever admitted to the other that there were real feelings.
"She obviously didn't know I had a crush on her either," Reeves admitted to Ellen DeGeneres, only after Bullock spilled that she had once wanted to date him. Still, the two might be as close as they are now because they never moved beyond the point of friendship.