The 1 Oscar-Nominated Role Jennifer Lopez Regrets Turning Down
Jennifer Lopez has enjoyed a lot of success in Hollywood over the years, but there is one role she regrets turning down. Lopez was set to play the lead in the 2002 film, Unfaithful, which went on to grab Academy Award and Golden Globe nominations. Here's a look at why Lopez turned down the role and why she still regrets it.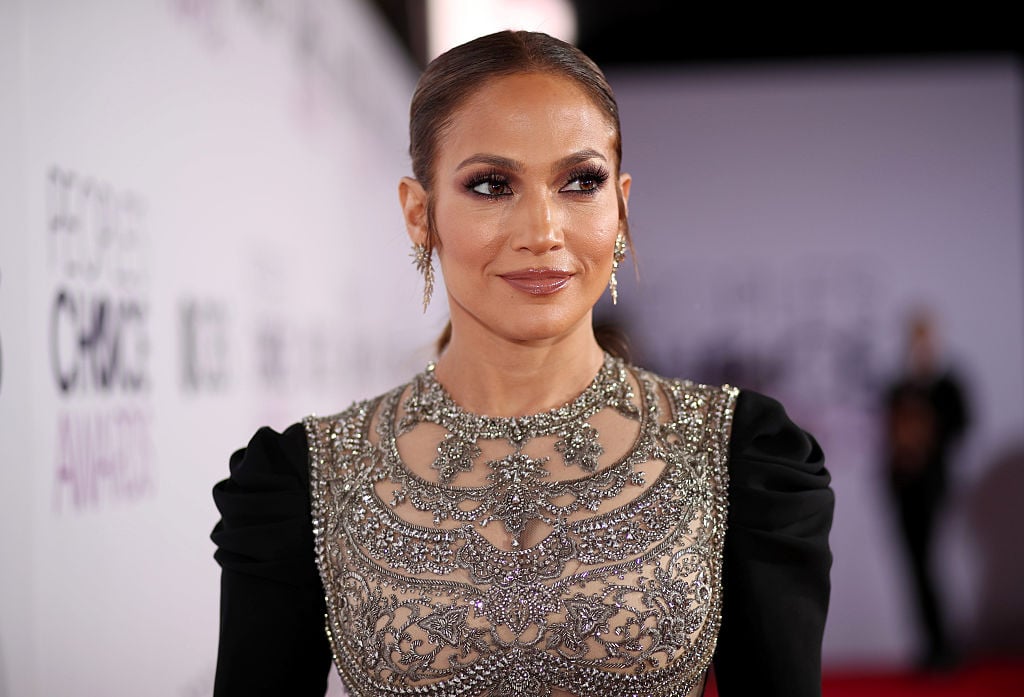 Lopez opens up about 'Unfaithful'
In a recent interview, Lopez was asked about why she turned down the lead role in Unfaithful. According to Too Fab, Lopez revealed that the script was not polished enough when she was offered the role, so she decided to work on a different project.
"There was a movie called Unfaithful. And it was offered to me and the script, for me, wasn't all the way there," Lopez recalled. "I should have known that Adrian Lyne was going to kill it, but I didn't."
After Jennifer Lopez rejected the offer, the part went to Diane Lane. The actress went on to snag nominations for a Golden Globe and an Academy Award for her work in the film.
Lopez, meanwhile, worked on several films around the time she was offered the lead in Unfaithful. This includes Enough and Maid in Manhattan, both of which were released in 2002.
While she obviously regrets stepping away from the role, Lopez added that Lane was perfect for the part. But at the end of the day, Lopez can't help but wonder how she would have faired in the role and sometimes wants to "shoot my toe off" for turning it down.
Jennifer Lopez opens up about her early career
Although Unfaithful did not work out for Lopez, she has built a very successful career in Hollywood over the years. She has come a long way since her first breakout role in Selena, but her career goals have not changed all that much.
Lopez recently opened up about the early days of her career and admitted that her main goal was to represent women who normally don't get cast for romantic comedies.
"When I first started, one of the things that I wanted to do, because I was Puerto Rican, Latina, was that I wanted to be in romantic comedies because I felt like all the women in romantic comedies always looked the same way, they were always white," Lopez shared.
The singer, who has sold over 80 million records around the world, confessed that she is also a "hopeless romantic" and that she feels like she did working women justice in her early movies.
When it comes to modern roles, Lopez still feels like there are areas in Hollywood that need more representations. This includes action movies and superhero films, which she feels like could be a little more diverse.
What's next for J Lo?
Lopez was hoping to get an Oscar nomination for her work in the 2019 movie, Hustlers, but she is still looking forward to making Hollywood more diverse.
To that end, Lopez will only work with female directors moving forward. She is also interested in taking a turn in the director's chair herself, though she hasn't announced any specific projects just yet.
"It's about breaking the mold of what people are used to," Lopez explained. "There are so many great female directors; why aren't we using them more? It's hard to break patterns, even in yourself, so we have to make a conscious effort to change the paradigm."
Jennifer Lopez went on to say that she hopes to bring more representation to sports when she performs for the halftime show for the Super Bowl this year. The singer hopes that she will inspire Latina women as she takes the stage in football's biggest event.
She also believes that the Super Bowl is the perfect chance to spread a positive message and let everyone know that we should all be working together, which is a message anyone could get behind.
Fans support Jennifer Lopez after Oscar snub
While Lopez is all about a positive message, her fans recently expressed their disappointment that she was not nominated for Hustlers. The film is about a group of strippers who conned the rich out of their money.
Even a few celebrities felt like Lopez deserved an Oscar for her part in the movie and that she should quit the halftime show in protest.
"Let me tell you something Jen, you were robbed," Wendy Williams stated. "They robbed you purposefully because they are jealous of you."
Tyler Perry also told the media that he was upset that Lopez did not get nominated. He then added that Awkwafina deserved recognition for The Farewell too. A slew of other celebrities have expressed their support for Lopez and have heavily criticized the Oscars for not being inclusive. Lopez has not responded to the comments on social media.
Joker grabbed the most nominations with 11, followed by The Irishman and Once Upon a Time in Hollywood, both of which received 10 nominations.
The actresses who were nominated over Jennifer Lopez include Laura Dern (Marriage Story), Scarlett Johansson (JoJo Rabbit), Margot Robbie (Bombshell), Florence Pugh (Little Women), and Kathy Bates (Richard Jewell).