The 1 Reason Meghan Markle and Prince Harry Can't Move to America Just Yet
Prince Harry and Meghan Markle stepping down as senior members of the royal family has shocked royal watchers the world over. The couple announced the surprise move on Instagram, revealing their plan to move to North America for part of the year and become financially independent. The Duke and Duchess of Sussex have not elaborated on their big announcement, but there is some talk that they might set up homes in both Los Angeles and Canada. But there is one specific person standing in their way of setting up a home in America.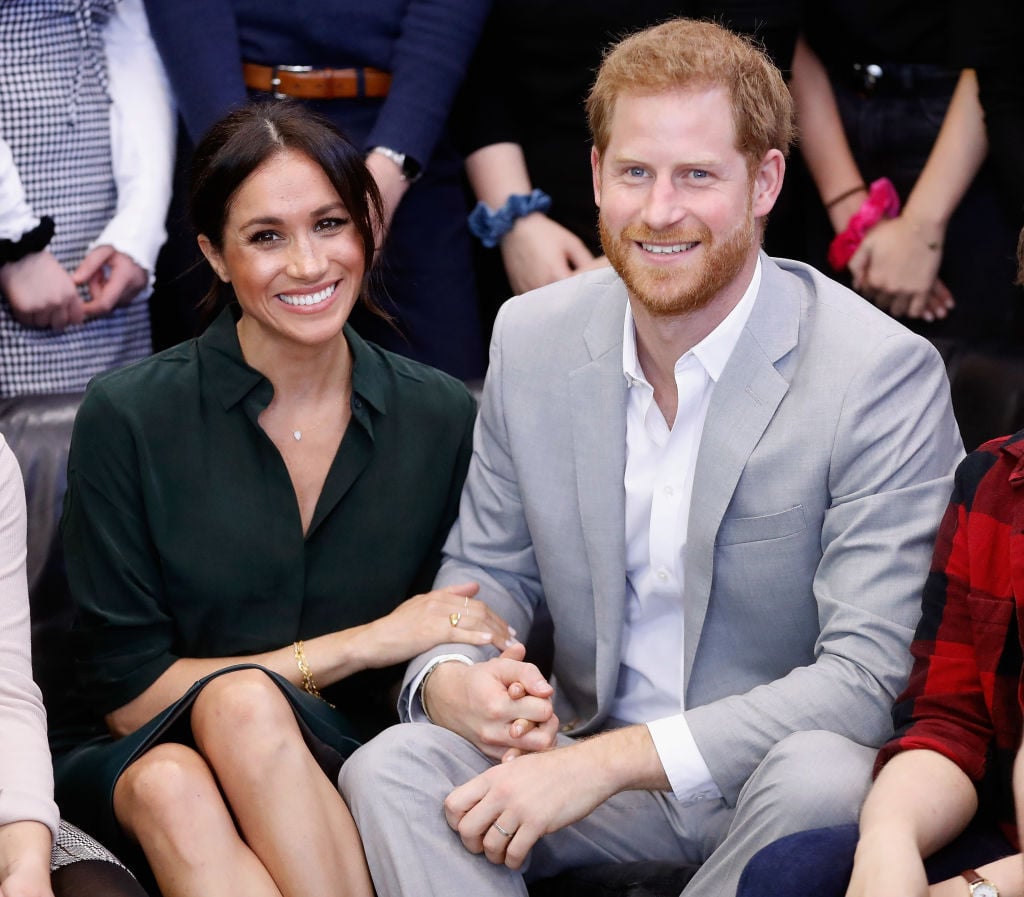 Prince Harry and Meghan Markle are on the move
Taking to Instagram, Harry and Meghan revealed that they no longer want to be senior members of the royal family. Although they plan on supporting Queen Elizabeth and the monarchy, they want to become financially independent from the rest of the royals.
They also revealed that they will now split time between the U.K. and North America. They did not say where they are planning on setting up shop in North America, but one inside source believes they plan to purchase homes in Canada and Los Angeles – where Meghan Markle's mother Doria Ragland lives.
"We now plan to balance our time between the United Kingdom and North America … This geographic balance will enable us to raise our son with an appreciation for royal tradition into which he was born, while also providing our family with the space to focus on the next chapter, including the launch of our new charitable entity," they stated.
Harry and Meghan both have ties to Canada, so it is not that big of a stretch if they moved to the region. According to TMZ, Meghan lived in Toronto when she was working on the popular legal drama, Suits.
Harry, meanwhile, has done some charitable work in Canada, including hosting his annual Invictus Games in Toronto in 2017.
What is stopping them from moving to Los Angeles?
Meghan Markle is no stranger to Hollywood, it is her hometown, while Prince Harry has always seemed comfortable rubbing elbows with the stars. But it is one very specific person who is keeping the Duke and Duchess of Sussex from setting up a home with Archie Harrison in America – Donald Trump.
According to the Daily Mail, Harry and Meghan hope to eventually have homes in Los Angeles, Toronto – where she lived for years while shooting Suits – and on Vancouver Island. Meghan has made it very clear that she is not a fan of President Trump and during his first visit with Queen Elizabeth, Prince Harry refused to take any photos with the controversial President.
An inside source confirmed that the couple was very deliberate in the wording of their statement and they have no plans to live in the United States until Trump is out of office.
"It's by no means an immediate thing but there is a long-term plan to end up back in the US with a second home in Canada, where they will also spent a great deal of time. The couple used the words North America in their statement about where they planned to live deliberately. It doesn't pin them down to any one place."
Will Prince Harry and Meghan Markle actually move to Canada first?
Prince Harry and Meghan Markle have not commented on the reports surrounding their upcoming move. But given Meghan and Harry's ties to Canada and how it is part of the Commonwealth of Nations, Canada is a likely first destination for the couple.
In fact, Harry and Meghan spent considerable time in Canada over the holiday season. The pair stayed in a luxurious home on Vancouver Island with their son, Archie Harrison. Eyewitnesses say that they looked very relaxed throughout their stay in what was a welcome break from their royal duties.
That said, there are a lot of things to consider when it comes to Harry and Meghan relocating outside of the U.K. This includes who is going to fund the move and how the couple will take care of security concerns.
Justin Trudeau says that Canada will absolutely pick up the reported $1 million annual bill for Prince Harry and Meghan's security. But many Canadian citizens think that is should still be covered by the royal family.
How did the royals react to the news?
By all accounts, other members of the royal family were completely blindsided by Prince Harry and Meghan's announcement. Shortly after they dropped the big news, a spokesperson for Buckingham Palace released a statement that read:
"Discussions with The Duke and Duchess of Sussex are at an early stage. We understand their desire to take a different approach, but these are complicated issues that will take time to work through."
The mention of taking a "different approach" alludes to the recent struggles Harry and Meghan have faced.
A few months ago, the pair admitted that dealing with the British tabloids has not been easy. Meghan has dealt with a slew of negative rumors over the past few years, all of which have made life difficult for her.
Prince Harry and Meghan Markle in talks about their future
Although their statement sounded pretty final, inside sources claim that members of the royal family are not giving up on keeping Harry and Meghan in the inner circle.
"There is a very careful and serious process to go through which they are going to respect. But it is clear they are on a different and unique path, and they are very much thinking about what the future looks like for them," the source added.
Prince Harry met with Queen Elizabeth, Prince Charles, and Prince William about how his plans to step back will actually play out. After the meeting, Her Majesty released a statement saying she is "entirely supportive" of Prince Harry and Meghan Markle's wishes, but also made it very clear she wished they would remain working members of the royal family.
Prince Harry and Meghan Markle have already taken part in two royal engagements in 2020. This includes an appearance at London's Canada House where they thanked the country for their hospitality.