The 1 Reason Tyler Perry Has Refused to Hire Writers for His Shows
Tyler Perry made headlines in January when he revealed he's the sole writer for many of his television shows, including OWN's The Haves and Have Nots and BET's Sistas and The Oval. He attracted immediate and widespread criticism, with many saying his shows could be better with a writers room and calling him out not giving opportunities to burgeoning creatives. But the truth is, Perry has used a writers room in the past.
Early in his career, the Madea star worked with a team of scribblers but stopped after having what he calls a negative experience.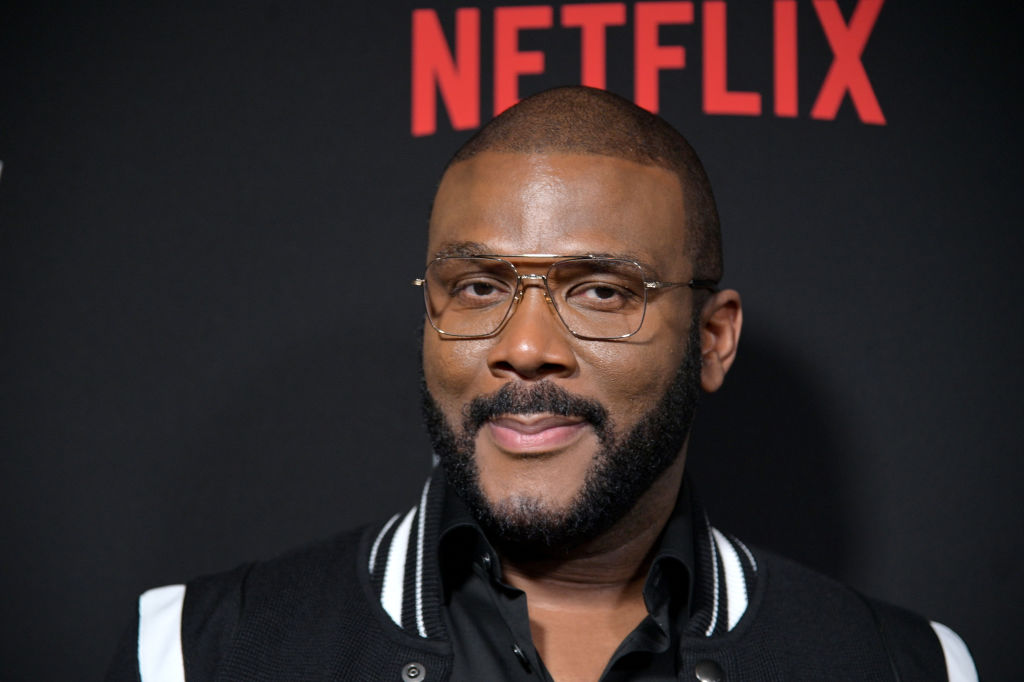 A recap of Tyler Perry's comments on not having a writers room
In case you missed it, Perry took to social media on Jan. 6 with a message about his work ethic. Showing off scripts for various shows, Perry revealed that he wrote them by himself.
"So I don't know if you know this, but all shows on television have a writer's room," he said in the video. "And, most of the time, there are ten people or 12 or whatever that write on these television shows. Well, I have no writer's room. Nobody writes any of my work. I write it all. Why am I telling you this? I wrote all of these scripts by myself in 2019. Work ethic!"
The video went viral, but for all the wrong reasons. Some fans wrote on social media that they were saddened to see Perry pass on opportunities to improve the quality of work, which has often been accused of recycling material and perpetuating negative stereotypes about African Americans. But Perry stood by his comments.
Tyler Perry later shared his experience with a writers room
In a later chat with ESSENCE, Perry addressed the backlash he faced and reminded fans that he hasn't always been the sole writer for his shows.
"What people don't know is that I had a writers room early on and it was a nightmare for me," Perry said.
In 2008, it was reported that the multihyphenate fired four writers from his show House of Payne after they tried to unionize. Perry, however, denies this. He told Level in January that he was simply unsatisfied with their work and decided to let them go.
"I had writers writing shows and turning in scripts that really, really didn't speak to my audience and my ratings took a dip," he added to ESSENCE.
Perry said the incident motivated him to take control of his shows and stop seeking input from other writers.
Is Tyler Perry done with writers rooms for good?
Perry told ESSENCE that he'll continue to write for the aforementioned shows but said there will be opportunities in the future for others to work on new projects.
"As far as me and my shows — 'The Have and the Have Nots', 'The Oval', 'Sistas', the comedies, I'm going to write those shows," he went on. "But there are other shows that we're developing at the studios where there will be writers room with other show runners and giving lots of people opportunities to do that."
"We have four shows coming up with showrunners who will have their own writers and their own writers room," he added to Level. "There will always be opportunities at Tyler Perry Studios for writers. Always. But for these particular shows, my audience wants my voice."
Well, at least it's a start. Keep your eyes open to see what's next for Perry.