The 1 Secret Almost No One Knows About Freddie Mercury to This Day
Freddie Mercury is one of the most legendary rockers of all time. He rose to fame as the lead singer of Queen and was known for his unique singing voice as well as superb songwriting skills.
As a rock star, Mercury lived much of his life in the spotlight of fame. There were a large number of fans and journalists who desired to know everything about him.
Even so, there is still one thing about Mercury that has been kept a secret from everyone even to this day, and only a woman named Mary Austin knows all the information concerning this.
Mary Austin was Freddie Mercury's ex-girlfriend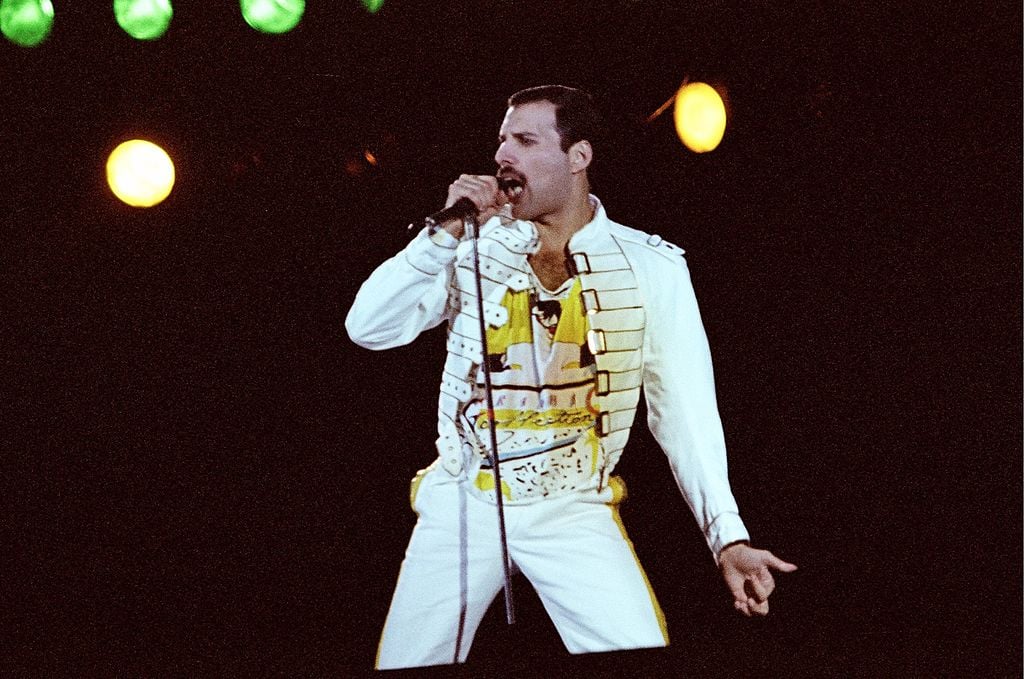 Austin was an important figure in Mercury's life. She was an ex-girlfriend who remained a close friend of Mercury even after their breakup.
Mercury and Austin first met in the late 1960s after Mercury often frequented the shop where Austin was working at. After a few months, the two of them began dating.
The couple moved in together not long afterward. They ended up sharing an apartment in London with each other for six years.
Mercury was very serious about Austin. He even called her his "common-law wife," though they never actually got married.
Their romantic relationship came to an end in 1976 after Mercury admitted to Austin that he had been having an affair with a man. Mercury moved out of their shared apartment and bought Austin her own place nearby.
Still, Mercury and Austin remained close. She became his personal assistant and adviser, and Mercury even said that Austin was his only true friend.
He revealed at one point: "All my lovers asked me why they couldn't replace Mary, but it's simply impossible. I couldn't fall in love with a man the same way I did with Mary."
Freddie Mercury left Mary Austin a big piece of his fortune after he died
Mercury was diagnosed with AIDS in 1987. By the early 1990s, his life was seriously at risk. Austin and Mercury's partner at the time, Jim Hutton, remained by Mercury's side until he passed away from bronchopneumonia in November 1991.
Mercury left a large amount of money to various people who were close to him, including his personal chef, his driver, and Hutton. Austin; however, got the vast majority of his wealth: She was granted his recording royalties, his home, and more from his $30-million fortune.
Mary Austin is the only person who knows where Freddie Mercury's resting place is
Before Mercury passed away, he instructed Austin to bury his ashes in a secret location and never reveal it to anyone.
"He didn't want anyone trying to dig him up as has happened to some famous people," Austin said. "Fans can be deeply obsessive. He wanted it to remain a secret and it will remain so."
Of course, Austin received a lot of attention following Mercury's death, so she had to be careful when traveling with his ashes to its final resting place. On the day that she was to bury his ashes, she pretended to be going about her day as usual in order to not let anyone know that something was up.
"I didn't want anyone to suspect that I was doing anything other than what I would normally do," she shared. "I said I was going for a facial. I had to be convincing… It had to be like a normal day so the staff wouldn't suspect anything – because staff gossip. They just cannot resist it."
Sometime before she was to take his ashes to its resting place, Austin did invite Mercury's parents over to let them pay their final respect. However, not even they were allowed to know where he would be buried.
Over the years, fans have tried to guess where the secret location could be. Some people believe Mercury could have been buried in Zanzibar — a part of present-day Tanzania — where he lived during his childhood. Others believe that his ashes could simply be somewhere in the garden of his London mansion.
It does not seem like Austin will reveal the answer anytime soon.