The 1 Thing About Prince Harry & Meghan Markle That Canadians Don't Want
Only those few people who have been completely cut off from the outside world in recent weeks don't know all about Prince Harry and Meghan, Duchess of Sussex stepping back as senior royals. It is all anyone can talk about, and royal fans are on the edge of their seats waiting for more details regarding "Megxit."
Before they announced their decision to split from the royal family, the Duke and Duchess of Sussex were supposedly planning on leaving the United Kingdom in search of a quieter life. They are an extremely private couple, and the media attention that they have been getting for the past few years has been overwhelming, to say the least.
We just found out that although Meghan and Prince Harry are planning on keeping Frogmore Cottage, their lavish home in Windsor, they will split their time between Canada and Great Britain. Normally, most royal fans would think that anyone would be ecstatic about Meghan and Harry living anywhere close to them, so what is the 1 thing about Prince Harry and Meghan Markle that Canadians don't want?
Making the move from England to Canada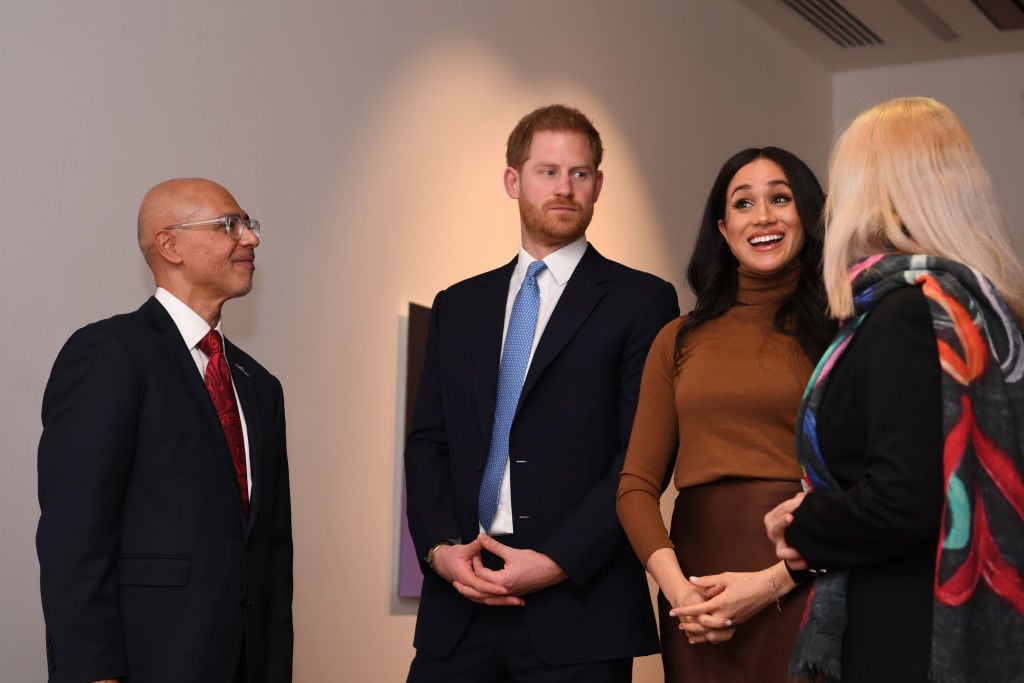 It is a pretty big decision to make the move all the way from the U.K. to Canada, so it is pretty safe to say that Meghan and Harry thought about it carefully. According to Observer, moving vans have already been sent to Frogmore Cottage, leading to speculation that the move is already underway.
Now that they have finalized the details of "Megxit" with Queen Elizabeth and other senior royals, Harry and Meghan are able to embark on the next chapter of their lives and pursue their plans of becoming "financially independent." 
Their lives will be extremely different
Stepping back as senior members of the royal family definitely means that Meghan and Prince Harry's lives will be very different. They are looking to escape the intense media scrutiny, and also will be earning their own income for themselves and baby Archie.
While they have received public funding ever since they have been married, Business Insider reports that the couple will no longer be receiving money from the sovereign fund. In addition, they also plan to pay back funds that were used to renovate Frogmore Cottage, which was said to cost approximately $3 million dollars. So, how will they gain "financial independence?"
Well, it isn't too likely that we will see Meghan or Harry reporting to an office for a 9-5 position. Instead, they are likely to generate income from book deals and lucrative speaking engagements going forward. Given their popularity, Meghan and Harry should have no problem making money, and they will continue to receive a portion of their income from Prince Charles the Duchy of Cornwall.
What is the one thing about Prince Harry and Meghan Markle that Canadians don't want?
While they haven't officially settled into a new home in Canada, residents of the country are already expressing what it is that they don't want. A recent poll reveals that about half of the population doesn't mind Meghan and Harry living there. However, according to Page Six, the majority of Canadians have made it clear that they don't want to foot the bill.
Almost 75% of the country's residents feel that Meghan and Harry should have to pay all of their expenses out of their own private funds, while only 5% feel that it is acceptable for the family to use taxpayer money to support their lifestyle. Although the people of Canada have already been quite vocal in expressing their opinions regarding Meghan and Harry moving to the country, it remains to be seen if it will be a burden to the taxpayers.