The 1 Thing Brands Secretly Love About Partnering With Cardi B
Cardi B is a rapper with a big attitude and it certainly gets her lots of fans. But she also has plenty of brands competing to sign her to an advertising campaign.
Why do so many companies want to work with Cardi B? Is it just because of her massive audience or is there some other secret to her success?
The answer is more complicated than it seems.
Why brands love working with Cardi B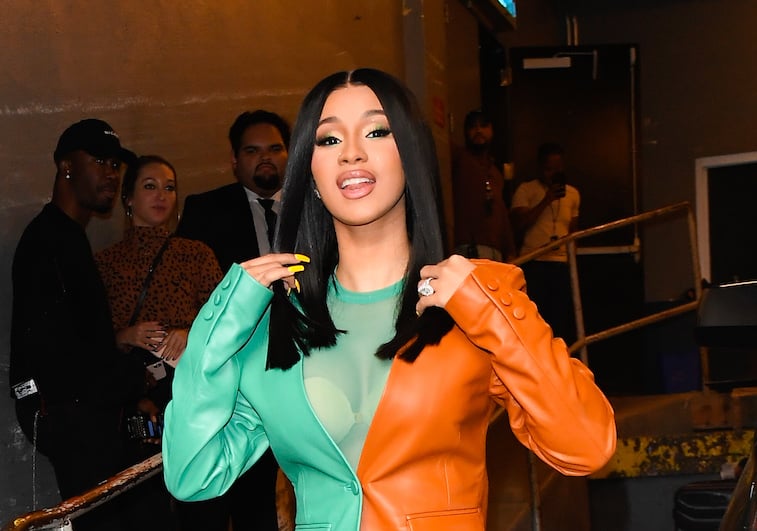 Cardi B went from being a struggling teen in the Bronx to a millionaire rapper in just a few years. A lot of that success is because of her tell it like it is attitude. She doesn't seem to have a filter on her mouth, but many people find that refreshing.
When it comes to advertising partnerships, brands love her completely honest image. They want to work with Cardi B because they know she'll make it her own.
Over the last few years, Cardi B has built a net worth that's estimated to be between $12 million and as high as $24 million, but not all of that income comes from here music. A large percentage of that comes from advertising partnerships. Cardi B has worked with brands like Pepsi, Lyft, Steve Madden, Fashion Nova, and most recently, Reebok.
Like a lot of other brands, the rapper's brave, in your face attitude is exactly what drew Reebok to Cardi B.
According to a press release from Reebok, as reported by PopSugar, Cardi B was the perfect star to launch their new Aztrek "dad" sneaker.
"She's broken every mold that superstars are supposed to fit into — and she's reached the top by following nobody's path but her own," Reebok said of Cardi B.
Because they believe she's a "fearless individual," Reebok said Cardi B fits right in with their brand and image. "Reebok has a longstanding legacy of nonconformity," the brand said, "whether it's creating the first workout shoe exclusively for women or putting bold-faced expletives and fresh-faced hip hop stars in its big ad campaigns in the early '00s."
Cardi B can drag brands into drama
Although she can draw a large audience, brands may want to be careful about signing with Cardi B. The same fearless attitude that's so attractive can also drag brands into drama.
In 2018, the feud between Cardi B and fellow rapper Nicki Minaj turned ugly on Twitter, dragging two brands along with them.
Diesel and Steve Madden were drawn into an argument between the rappers about who was offered advertising campaigns first. While the two rappers fought it out online, the brand CEOs stepped in and attempted to set the record straight.
Unfortunately, they only ended up making the argument worse. In one case, Steve Madden was even called a liar.
When Minaj claimed that she had turned down an offer from Madden several times before Cardi B started working with the brand, Madden tweeted from their official account, "@NICKIMINAJ you can't turn down an offer that was never made. #StopLying."
But that remark didn't turn out too well for Madden. Minaj had proof that the company had asked her to do a collaboration in 2015. "@SteveMadden thought I was lying you dumb f—k. You, Irv & Gee Roberson came to my house in MALIBU BEGGING me to do the deal. I said no," she tweeted along with a video interview where the matter was discussed.
Steve Madden later attempted an apology and tried to back out of the argument. Unfortunately, the damage was already done.
Cardi B creates big sales for brands
Despite the drama that Cardi B has caused for some companies, she can help create a successful campaign. There's no doubt that she has a massive audience behind her and they're eager for her opinion on products. When the rapper teamed up with Fashion Nova, the line immediately sold out.
And it's not just brands that Cardi B can promote successfully. When the rapper visited the country of Nigeria, she promoted the beautiful culture, and natural resources, introducing it to an audience that otherwise wouldn't have known it from anywhere else.
According to Pulse: "Cardi B did more for Brand Nigeria than Mohammed, the presidency and successive administrations and state governments have done since independence in 1960."
Cardi B is definitely an attractive celebrity for brands to work with, and she gets results. As long as they're able to calm her bold attitude (but then, that's also what people love!), advertising campaigns with the rapper can be very successful.