The 1 Thing Fans Dislike About Drake and Future's "Life Is Good"
After weeks of hinting, Drake and Future released their newest collaboration, a track called "Life Is Good" on January 10 – complete with a music video. Fans were thrilled, music critics were mostly positive, and streaming services were buzzing with the demand.  But although fans have been eagerly waiting for the two rappers to release …
After weeks of hinting, Drake and Future released their newest collaboration, a track called "Life Is Good" on January 10 – complete with a music video. Fans were thrilled, music critics were mostly positive, and streaming services were buzzing with the demand. 
But although fans have been eagerly waiting for the two rappers to release another track, many of them have one major complaint about "Life is Good." Drake and Future's history of working together has been long and well-received, but this time people aren't so sure that one element of the song works.
Fans are not happy about this one thing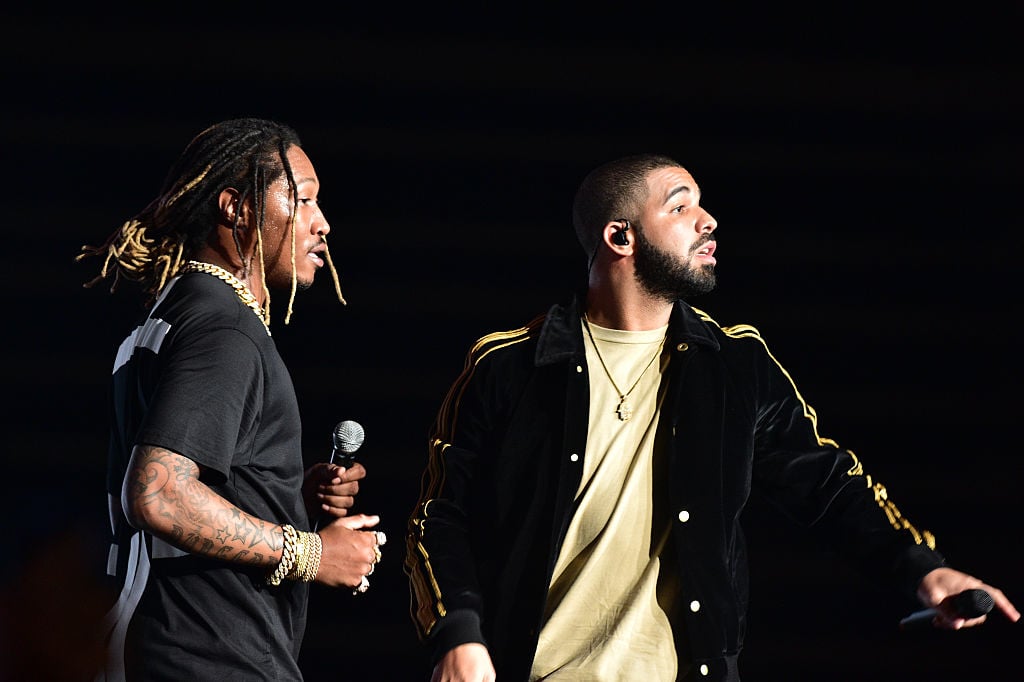 The video for "Life Is Good" features the two rappers in a series of jobs: garbage collectors, IT workers, auto mechanics, fast food employees, chefs, and more. The duo seems to be having a great time at their various places of employment, dancing, playing, and basically being the sort of employees that would be fired before training week was over. 
But although the video is a lot of fun, fans complain that the switch between the beginning verse with Drake to the second half with Future fails to make a connection. The video pulls the two halves together, but people aren't sure the track works as a whole.
People are talking about it
As one commenter on Reddit said, "Don't get me wrong, it sounds great but this isn't a collab at all…it sounds like two completely different songs, one by Drake and one by Future, just clipped together lol."
For many fans, this lack of transition isn't a problem. As another Redditor said, "first half of the song is amazing, second half of the song is amazing, dont know wtf theyre doing in the same song but i honestly dont mind since both parts are equally great."
Others weren't so kind. Some insisted that Drake's half was the best, others that Future's was obviously better, while some dismissed the whole project, like the person who said, "Listening to Drake's part: I'm disappointed. Listening to Future's part: Still disappointed. sips tea"
The two have collaborated before and they will again
Although their best-known collaboration was the album they released in 2015, What A Time To Be Alive, Future and Drake have worked together on a number of projects, going as far back as 2011. They seem to enjoy the teamwork, and fans and critics alike are enthusiastic about what they come up with. 
Future has said that they work so well together because their focus is the music. "Right from the first conversation, I was like, 'Man, you don't even have to do this for me. I know you're big right now and I'm just doing mixtapes. I'm good where I'm at.' But he reached out and every time it's been about the music for me."
What A Time To Be Alive was so popular that fans have been hoping for a sequel for four years now. Along with the clues that announced "Life Is Good" was on its way, Drake and Future have been dropping hints that they may be returning for What A Time To Be Alive 2. In interviews and Instagram videos, they've let enough slip that excitement is running even higher. 
Fans can't wait to get their hands on the sequel to What A Time To Be Alive, even if the reaction to "Life Is Good" has been a little mixed. With two artists who produce as much as these two do, not every track is going to be perfect. Future and Drake have a long and successful history to prove that whether or not people love their latest song, there's something exciting to come.