The 1 Thing Jennifer Aniston Always Has in Her Fridge
It's easy to eat like Jennifer Aniston if you just keep a few simple staples in your fridge at all times.
Jennifer Aniston is one of those people who defies the laws of logic. Even though the A-list actress just turned 50, she still looks just as young and vibrant as she did 30 years ago. Any list of celebrities who appear to never age inevitably includes her name on it.
But it's not like the Friends alum stumbled upon the fountain of youth. Her diet and exercise advice is refreshingly normal — get good sleep, drink lots of water, eat real foods, and always moisturize. Aniston is also a huge proponent of regular workouts that really make her glow from the inside out.
To achieve her incredible youthful results, Aniston follows a few customs at home, including avoiding certain foods while embracing others. And she always stocks her fridge with this one crucial thing.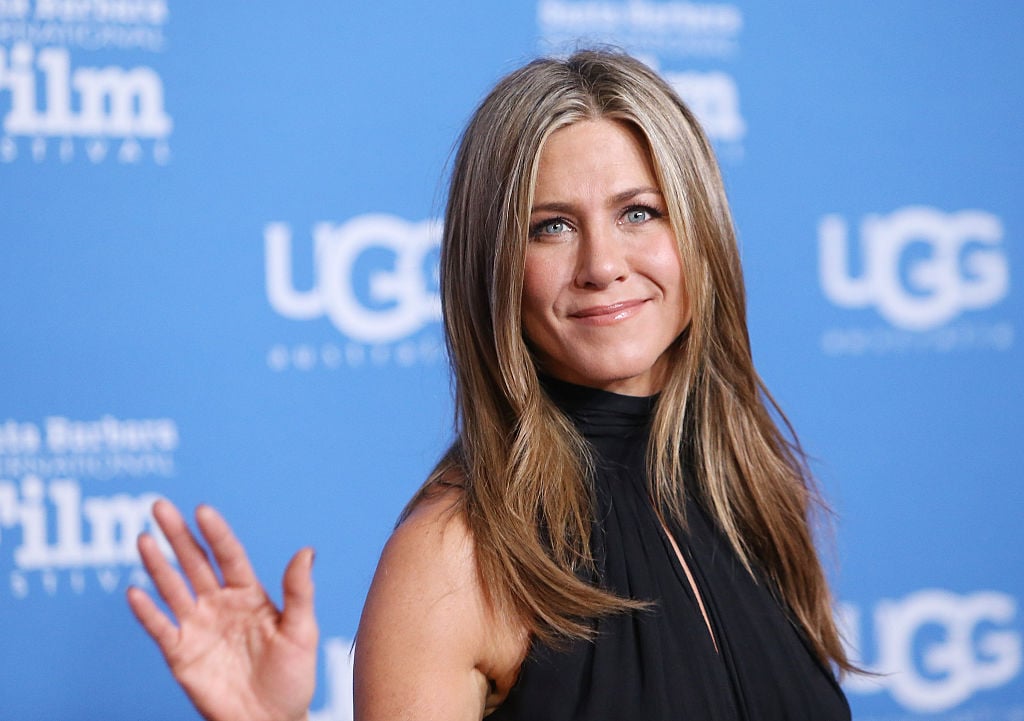 Aniston gave up fad diets for good
Like many of us, Aniston used to get on board with trendy weight-loss fads as they came along. But after employing a personal chef and learning timeless techniques to use in the kitchen, the Horrible Bosses star changed her whole attitude.
She told Glamour magazine (via Insider) that now she prefers fueling her body with "real food — food that's truly and naturally life-sustaining and delicious" and setting aside "prepackaged Zone meals, overcooked takeout, and the occasional piece of cheese" that she used to eat.
She keeps her fridge stocked with healthy foods
The easiest way to avoid temptation in the form of chocolate bars is always being prepared, and Aniston does that by keeping healthy foods on hand for whenever cravings hit.
She told Yahoo! Food (via Insider) that she will "always have cut raw vegetables in a Tupperware container. Hard-boiled eggs are always great to have in the fridge, as well as a big head of butter lettuce. I also include protein, such as pulled chicken."
The beauty of her plan is that all these ingredients can be eaten separately or combined to create an epic salad. But no matter what, they ensure she always has something healthy to munch on.
The two foods Aniston avoids eating
Aniston eats well most of the time and allows herself indulgences when the mood strikes. She's a huge fan of Mexican cuisine and has gone on record saying she's "powerless" to resist the pull of homemade tortilla chips with guac. "I love salsa on everything. I love Mexican food in general," she gushed to Bon Appetit.
Aniston doesn't have any strict rules for her diet. "I allow myself to indulge once in a while," she explained in an interview. However, there are two common foods you'll never find at the Along Came Polly star's house.
"Beets are not in our refrigerator, I'm not a fan," she told Yahoo! Food. "And you won't find caviar. Nope, you can't acquire that taste no matter how many people say that. It's just a sh*tty taste."
Finally, an actress with a healthy, sane approach to eating! No wonder Jennifer Aniston still looks like she's in her 30s.