The 1 Thing 'Sopranos' Star Tony Sirico Couldn't Stand About Playing Paulie Walnuts
Through the first seasons of The Sopranos, Tony Sirico had to deal with some too-close-for-comfort issues while playing Paulie "Walnuts" Gualtieri. Among other things, Sirico was germaphobic and lived with his mother in real life.
Meanwhile, the way Sirico spoke quickly became a part of Paulie's character. So he might pick up a script and see a thinly veiled version of himself on the page. Yet Sirico mostly took these aspects of the job in stride.
After all, he was working on the best show on TV and making a ton of money (as much as $150,000 per episode) playing Paulie. Even though he'd appeared in several Woody Allen movies and made a career as a tough-guy actor, Paulie Walnuts was the role of a lifetime.
Like a good soldier, Sirico didn't make waves and quickly became indispensable on The Sopranos. However, late in Season Four (2002), there came a time when he couldn't believe what the writers planned to have Paulie do — and Sirico wanted a change in the script.
Sirico couldn't stomach the idea of Paulie killing an old lady.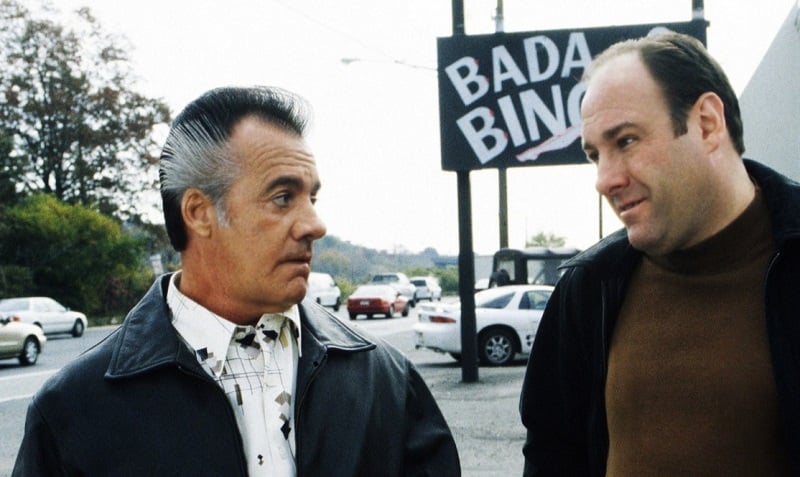 It might sound crazy for an actor playing a mob soldier to be troubled by a plot development four years into a job. But Sirico is not your average TV wiseguy. As a 1990 Los Angeles Times profile detailed, the Bensonhurst-bred Sirico has been arrested dozens of times (the first at 7 years old).
He's done two stretches in prison — one for armed robbery, once on a weapons charge — and been shot twice. (Sirico considered getting blood on his white suit the worst part of that incident.) In short, Sirico played Paulie so convincingly because he was a legitimate tough guy in real life.
So when the script of "Eloise" (Season Four, Episode 12) had Paulie killing Minn Matrone (an elderly friend of his mother's), Sirico immediately objected. He couldn't stomach the idea of taking out an old lady and facing his old crew in Bensonhurst, where he still lived.
As soon as he read the script, he went to creator David Chase and asked for a rewrite. "David, I come from a tough neighborhood," he recalled telling Chase in a Vanity Fair piece. "If I go home and they see that I killed a woman, it's going to make me look bad." But Chase wouldn't budge much.
David Chase gave Sirico a small concession on the murder of Minn Matrone.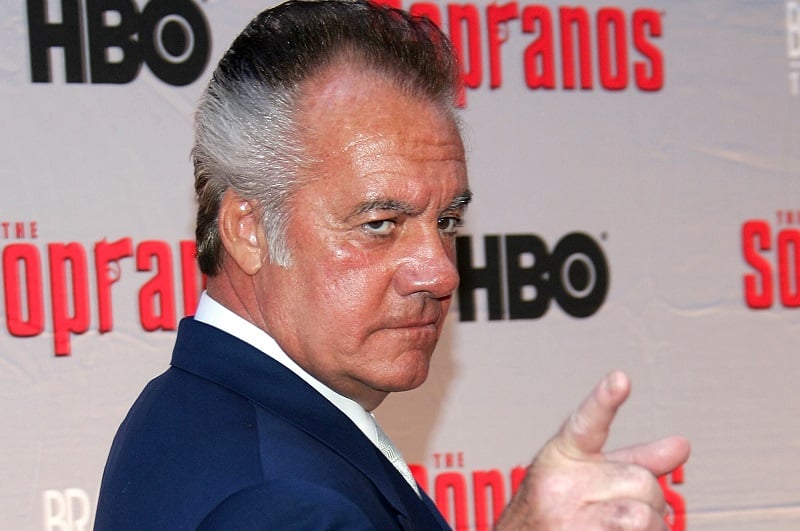 Though he confronted Chase about his problem with the script, Sirico couldn't get him to change too much. Chase wouldn't agree to let Paulie shoot Matrone (who had money stashed in her home), insisting it had to be "personal" (i.e., with his hands).
In the original version, Paulie strangled Matrone. But Sirico simply couldn't do it. Finally, Chase made a concession: "Use the pillow," he said. After getting through it, Sirico kept his eyes open around the neighborhood when the episode aired. But he didn't notice anything.
"After it was all said and done, I went back to the neighborhood, and nobody said a word," Sirico told Vanity Fair. "They loved the show; they didn't care what we did."
Also see: Why Annabella Sciorra Turned Down a Bigger 'Sopranos' Role Than Gloria Trillo