The 1 Thing That Could Prevent Dove Cameron From Playing Gwen Stacy
The latest incarnation of Spider-Man has its MJ, so why not its Gwen Stacy too? What's more, someone who is already invested in Marvel wants the part.
That would be Dove Cameron, who has played the ill-fated Ruby in Marvel's Agents of SHIELD. Having already played a character who dies, playing Gwen Stacy would seem to be the next logical step. However, Gwen Stacy hasn't fared so well in the movies, and it's not just because the angel of death hovers over her. Cameron's prior experience could work for or against her.
Who else has played Gwen Stacy?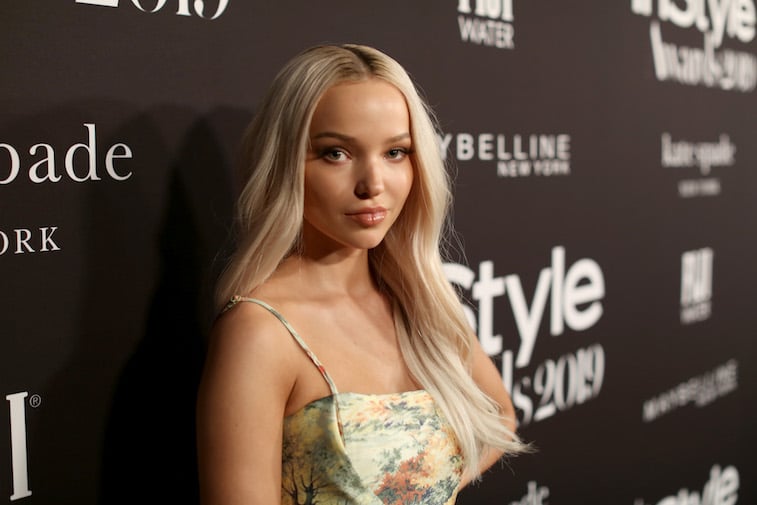 Even people who are not rabid comics fans know who Gwen Stacy is. In the comics, she was Peter Parker's girlfriend before Mary Jane came along. Tragically, she gets caught up in a battle with the Green Goblin, and the Goblin throws her from a bridge.
Although Spider-Man catches her with his webbing, he is unable to save her and her death haunts him forever after. 
In the original Spider-Man movie from 2002, our hero save Kirsten Dunst's Mary Jane from a fall very similar to the one that killed Gwen. However, Gwen Stacy herself did not appear until Spider-Man 3, when she was played by Bryce Dallas Howard. All plans seemed to point to Howard continuing with the part, but Sony decided to reboot the series, this time making Gwen Stacy the primary love interest and giving the role to Emma Stone, who got to play the famous scene in the second Amazing Spider-Man. 
Unfortunately, Many fans were dissatisfied with how those reboot movies played out and Sony decided to start all over again, this time making a deal with Disney and Marvel. Their series has no Gwen Stacy as of yet, but Zendaya plays MJ, a character inspired by but different from Mary Jane Watson. The only other Gwen Stacy in the movies at this point has been Hailee Steinfeld's superhero version in Spider-Man: Into the Spider-Verse.
Why does Dove Cameron want the part?
Cameron has pulled double duty for Marvel, starring not only in Agents of SHIELD but in the animated series Marvel Rising, where she played Spider-Gwen. So she wants a chance to play the more earthbound Gwen.
"I would love to play Gwen Stacy. I would love to play Spider-Gwen, or Ghost Spider, or whatever kind of incarnation they're going to make her into," she told Yahoo movies. "I think that she's such a great character. I mean, I love Emma Stone in the last incarnation of Gwen Stacy," But I was really honored when they asked me to voice her and I would love a chance to audition."
Cameron's Ruby Hale also died in Agents of SHIELD, so she also has experience playing tragic figures.
She knows well that Marvel characters have a tendency not to stay dead, and she was quoted in Digital Spy as saying, "You know I would love to come back and play Ruby again. Agents of SHIELD and Marvel is one of those cool worlds where anything can happen. I think a few seasons ago somebody lost their head and was able to come back or something like that."
What do fans think of Cameron as Gwen?
Cameron is nothing if not optimistic, although some fans were not fond of the idea of her being Gwen Stacy. Some fans on Reddit dismissed her as an influencer who "looks like a 40-year-old who wants to look 20." In real life, she's not quite 24. 
Another fan seemed more accepting of the idea, writing, "Given the way Marvel seems to be like "meh, just recast these TV actors into the big movies" (Mahershala Ali immediately comes to mind), this seems way more feasible than I would have thought a few years ago."
Whether Cameron will actually get to be a live-action Gwen Stacy remains to be seen. The third Spider-Man MCU movie is due in the summer of 2021, so she could conceivably star in that, but given how Disney and Sony only extended their deal for one more standalone movie, there's no guarantee she'll get to stay even if she were cast.
If she does get to do it, Cameron said, "I would love it if she was an equal match. I would love it if she was a physical threat… if she was quite a force."