The 1 Time James Gandolfini Couldn't Get Through His Lines in a 'Sopranos' Scene
By all accounts, James Gandolfini was the ultimate pro when he was working on 'The Sopranos.' There was only 1 time he couldn't finish a scene.
When creator David Chase looked back at The Sopranos, he had nothing but praise and admiration for the star of the show's 86 episodes. Chase recalled telling James Gandolfini he was "like Mozart" and considers him one of the greatest actors who ever lived.
You heard similar things from Gandolfini's co-stars when they discussed the show. Edie Falco, who won multiple Emmys playing Carmela Soprano, remembered how committed he was to getting Tony right. "He was always second-guessing and trying, caring about the ways things came across."
In a word, Gandolfini was the consummate professional. However, he also had a great sense of humor, and cast members took pleasure in getting him laughing. On one occasion, working with Dominic Chianese (Uncle Junior), Gandolfini enjoyed a joke so much he couldn't do the scene.
Terence Winter, the writer-producer who worked on so many Sopranos episodes, said it was the only time he saw Gandolfini unable to finish his work.
Gandolfini couldn't stop laughing at Chianese in a CPAP mask.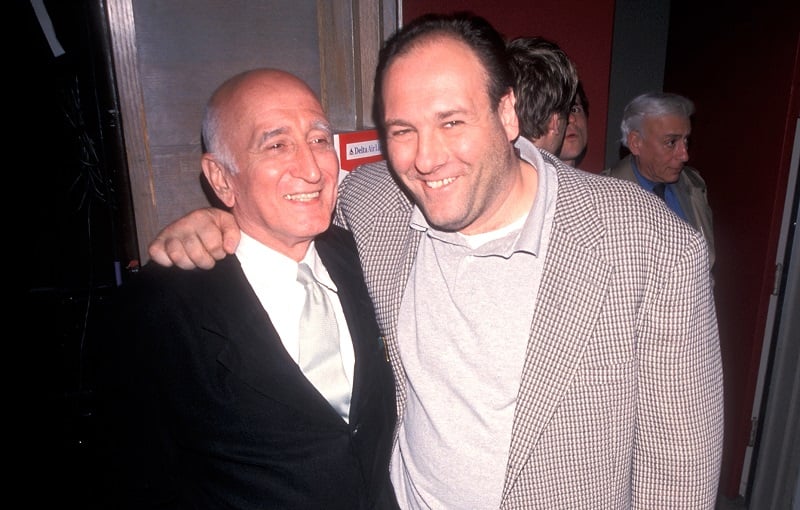 In "House Arrest" (Season Two Episode 11), Junior starts feeling the full impact of his home confinement. For starters, he can't go out to see Catharine Romano, an old widow acquaintance he bumps into during a doctor's visit. Then he gets his hand stuck in his garbage disposal.
Meanwhile, Junior isn't getting younger. Breathing problems lead to a doctor prescribing him a CPAP mask to help with sleep apnea. Junior doesn't get any sympathy from Tony when he tries it on for the first time. In fact, Tony laughs in his face.
"How many MiGs you shoot down last week?" he asks Junior, unable to conceal his smirk. (A MiG is a Soviet/Russian fighter plane.) According to Sopranos writer-producer Terence Winter, this line gave Gandolfini fits. He couldn't stop laughing.
In The Sopranos Sessions, Winter explained how bad it got during the shoot. "Gandolfini could not look at Dominic with that mask on and say that line. It was the night before Thanksgiving, and all Jim had to do was say the line. But, like, 18 times in a row, he broke down [laughing]."
Eventually, they had to separate Gandolfini and Chianese.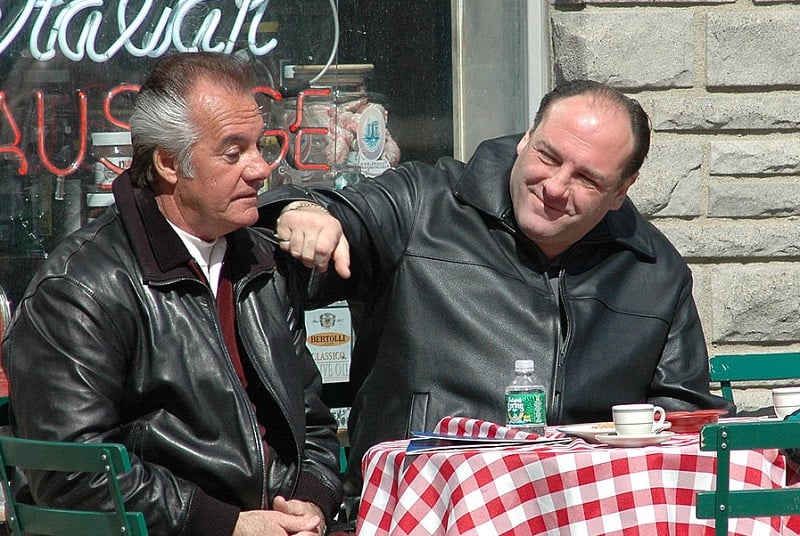 As Gandolfini remained unable to say the line without laughing, the crew started getting restless. Winter said it got into the early morning hours of Thanksgiving before director Tim Van Patten had to come up with a Plan B.
"Ultimately, it had to be done in two separate shots," Winter explained. "We had to send Dominic out of the room. It was the only time Jim could not physically do his job."
Even in the take they used for the episode, you can see Gandolfini almost struggling not to laugh. He was probably still seeing Chianese as Junior with that mask on. When you see it that way, you can't blame him for laughing.
Also see: 'The Sopranos': Why We Never Saw the Russian From 'Pine Barrens' Again