The 1 Time Prince Harry Was a Real-Life Knight in Shining Armor
Prince Harry has always been known for having a huge heart. He is one of the most giving members of the royal family and has a sparkling personality to match. Over the years, Harry has done more than his fair share of charity work, going above and beyond to truly make a difference in the world whenever and however he could.
Elle reports that shortly after Baby Archie was born, Prince Harry made a donation in his new son's name to go towards the construction of a swimming pool in Guinjata Bay, Mozambique. That is certainly not all Prince Harry has done.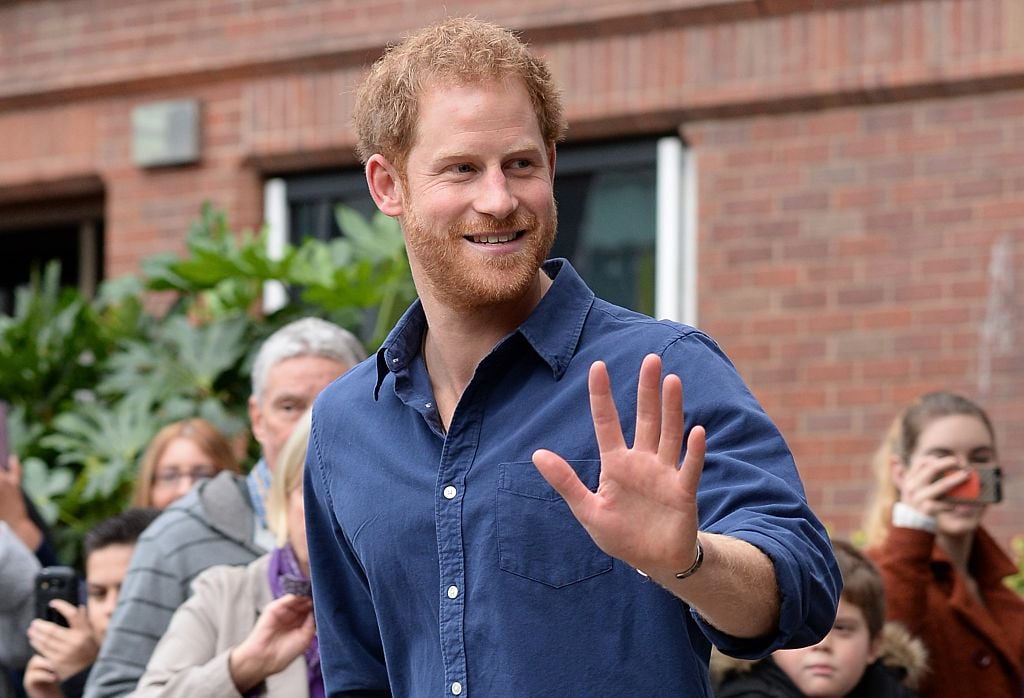 The Duke of Sussex spent 10 years in the military, and several years ago, he founded the Invictus Games, an event that focuses on sick or wounded military personnel. Over the course of a few days per year, they compete in nine sports, including wheelchair basketball, indoor rowing, and more.
The Invictus Games is near and dear to Harry's heart, and for good reason. Let's talk about the one time that Prince Harry was a real-life knight in shining armor. 
Prince Harry had a wonderful military career
Royal fans are well aware of the fact that Prince Harry was in the military, serving his country with extreme dignity for years. According to Esquire, Prince Harry's time in the military also served as a way for him to escape the royal spotlight, at least for a while.
He took several tours of Afghanistan after beginning as a recruit in the Royal Military Academy Sandhurst. There is no doubt that the decade he spent in the British military made the entire royal family more than proud, as Prince Harry never once flaunted his status as a prince.
Instead, he did whatever he could in order to do his part. In 2006, it made headlines when his unit, the Household Cavalry's Blues and Royals, was sent to Iraq. Many people thought that it was a mistake to send Prince Harry, but he insisted that if his unit was sent, he was going to join them.
Prince Harry created the Invictus Games
One of the most notable and selfless things that Prince Harry has ever done was to create the Invictus Games. The Royal Foundation reports that he found the inspiration after a visit to the United States in 2013, where he saw a similar event called the Warrior Games.
Naturally, he loved the idea and wanted to recreate it on his own, which is exactly what he did. A year after Prince Harry's visit to the United States, the first Invictus Games was held in London and has been an annual event ever since.
Prince Harry supports the Invictus Games, and just as we would expect, he has never missed the annual event. In fact, according to Town & Country, even though Prince Harry is stepping back from his duties as a senior royal, he has no intention of abandoning the Invictus Games or the other organizations and charities that he has supported over his years as a member of the royal family.
The one time that Prince Harry was a real-life knight in shining armor
All of the amazing things Prince Harry has done never fail to make headlines. Yet, there is one thing that no one will ever forget, and it could even be thought of like the one time that Prince Harry was a real-life knight in shining armor.
So, what happened? Well, according to People, Prince Harry was at the trials for the Invictus Games when there was a strong gust of wind that knocked over a woman's wheelchair. Rather than stand back and let someone else help, he rushed to her aid to provide assistance and even made a few jokes in order to help bring a smile to her face.
This is just one of the many reasons as to why we always have loved Prince Harry, and always will.