The 1 Unhealthy Snack Jennifer Aniston Said She's 'Powerless' to Resist
Jennifer Aniston has plenty of money to feast on gourmet meals every single day of her life, but she usually keeps things simple when preparing what to eat for the day. Most of the time, Aniston opts for fresh, whole foods made from scratch. These habits coupled with a sensible exercise regimen is how Aniston stays in shape.
However, just like the rest of us, Aniston is human and often succumbs to cravings. It never affects her too much because she always makes sure to balance those occasional indulgences with her standard, healthful eating regimen.
For example, there's one unhealthy snack food in particular Aniston admitted she's unable to resist. Who can't relate to that?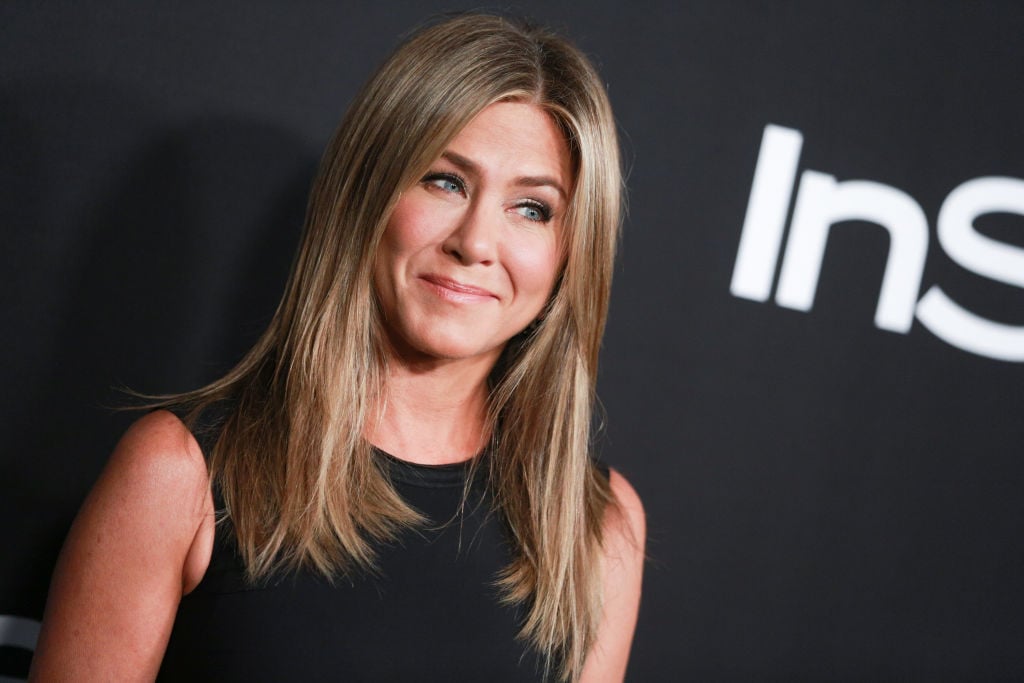 She follows some old-school health and diet advice that really works
The best thing about Aniston's diet? It's shockingly easy to follow at home.
She shared the age-old yet totally worthwhile advice during an interview with Yahoo! Food: "It's pretty clear: eat as much organic fruits and veggies as you can, keep sugar [intake] low, drink tons and tons of water, and get good sleep."
Aniston also said she avoids pre-packaged food (even the kind that's supposedly healthy), takeout, and cheese that she used to eat all the time. However, she doesn't follow any strict food rules. "I allow myself to indulge once in a while…but I don't give myself any rules anymore," she confirmed.
Aniston admitted she does indulge all the time
Aniston keeps it real when it comes to dieting. As she said during an interview with Bon Appetit (via Insider), she has some strong feelings about Mexican cuisine and even admitted that she can barely contain herself with one of the most popular appetizers at any Mexican food restaurant.
When asked which food she was "powerless" against, Aniston answered: "Tortilla chips. Homemade, really good, fluffy-crispy tortilla chips. "
She also said she prefers dipping her chip in guacamole, because "If we're trying to be good, what's the point of having chips at all?" But she also loves salsa and really any type of Mexican food.
She makes lightened up versions of classic dishes
There are a few popular dishes that Aniston prepares in a healthier way. For example, she loves eating pasta, but swaps out certain add-ins to keep the meal on the healthier side.
"We have eggs from our chickens, and then we make it 'skinny style' where we use turkey bacon instead of real bacon, eggs, and parmesan," she told Yahoo! Food. "No oil, butter or creams. And we use pasta water to make it juicier."
She also makes her own version of vegetable lasagna with eggplant and different cheeses that she says works great for parties.
Aniston keeps healthy food on hand
Like so many other health-conscious people, Aniston knows that preparation is the key to avoiding diet pitfalls. Like eating too many tortilla chips.
Instead of snacking on salty or fried items, Aniston reaches for frozen grapes, hard-boiled eggs, and lean protein like pulled chicken, which she always keeps in stock in her fridge.
But she's also not above indulging in chips and guac when the mood strikes her!