The 1 Weird Thing Kate Middleton and Meghan Markle Have In Common
The tabloids love to pit Meghan Markle and Kate Middleton against each other. It seems like every day there's a new story about how the two are "at war" with each other. Is there any truth to these claims? Probably not.
Even if the Duchess of Cambridge and the Duchess of Sussex aren't the best of friends, it doesn't mean they're mortal enemies either. Just look at how the media did the same thing with Princess Diana and Sarah Ferguson – but it was all a fiction.
Meghan Markle and Kate Middleton don't look or act the same – both women are lovely in their own way. But they do have a surprising number of things in common (besides being married to princes) even though they aren't very similar. Here is the most surprising trait both women share.
Both women are fashion idols
Their styles may be different, but neither one is better than the other. Meghan Markle and Kate Middleton both have great taste.
Kate Middleton veers a bit more traditional in her approach with longer hemlines and higher necklines. But every once in a while she'll shock everyone by revealing her collarbone or wearing something more form-fitting.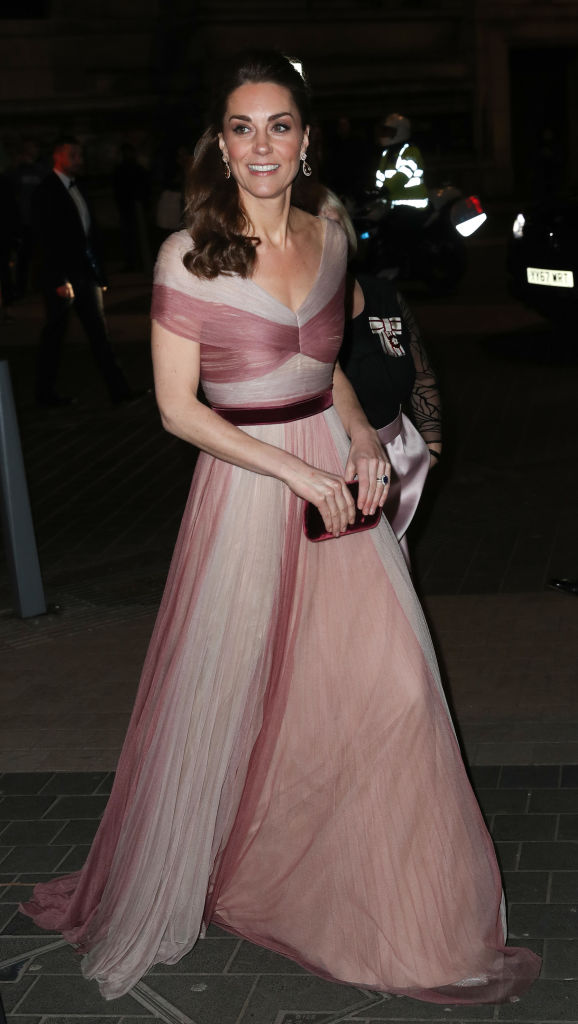 Meanwhile, Meghan Markle has a more naturally sexy way of dressing – blame it on her Hollywood days. Still, even while her looks are daring, Markle always looks totally professional, put-together, and like a royal family member.
One thing that both women share? The ability to boost a designer's career. Almost anything that Meghan Markle or Kate Middleton is photographed in is guaranteed to sell out the next day, if not sooner.
Their mothers were both in the travel industry
Now that they're living as working royals, Kate Middleton and Meghan Markle are traveling all over the world. But they may have been extensively traveled even before that. Markle explained her mother Doria Ragland's career this way: "My mom was a travel agent, so off-the-beaten-path travel has always been a big part of my life."
Meanwhile, Kate Middleton's mom was an air hostess for British Airways, which is where she met Middleton's father, Michael Middleton.
What does any of that have to do with being royal? Well, traveling a lot could help make someone more cosmopolitan and have bigger dreams. You know… like dreams of marrying into the royal family one day.
Both are changing what it means to be royal
Queen Elizabeth made huge strides in modernizing the British monarchy. However, there's still work to be done. It appears that both Meghan Markle and Kate Middleton are glad to take on the responsibility. While neither are allowed to speak of political issues publicly, they are able to send subtle messages by which charities they get involved in.
The Duchess of Cambridge is focusing on mental health issues through her work with Heads Together. Meanwhile, Meghan Markle is taking on women's issues she holds dearly by getting involved with Smart Works, which helps train unemployed and vulnerable women in hopes of helping them find gainful employment.
Even though Meghan Markle and Kate Middleton are very different, at heart they have a lot of things in common. Maybe they will become besties one day – we can dream, right?