'The 100' Star Lindsey Morgan Debuts New Skills in 'Skylin3s'
The 100 ended its seventh season on Sept. 30. Fans will have a chance to see Lindsey Morgan back in action this month in the movie Skylin3s. The third in the trilogy stars Morgan as Rose, a soldier leading the human survivors taking the fight to the alien world. It's an action-packed role for Morgan, who said she's unleashing new skills The 100 fans haven't seen her do before.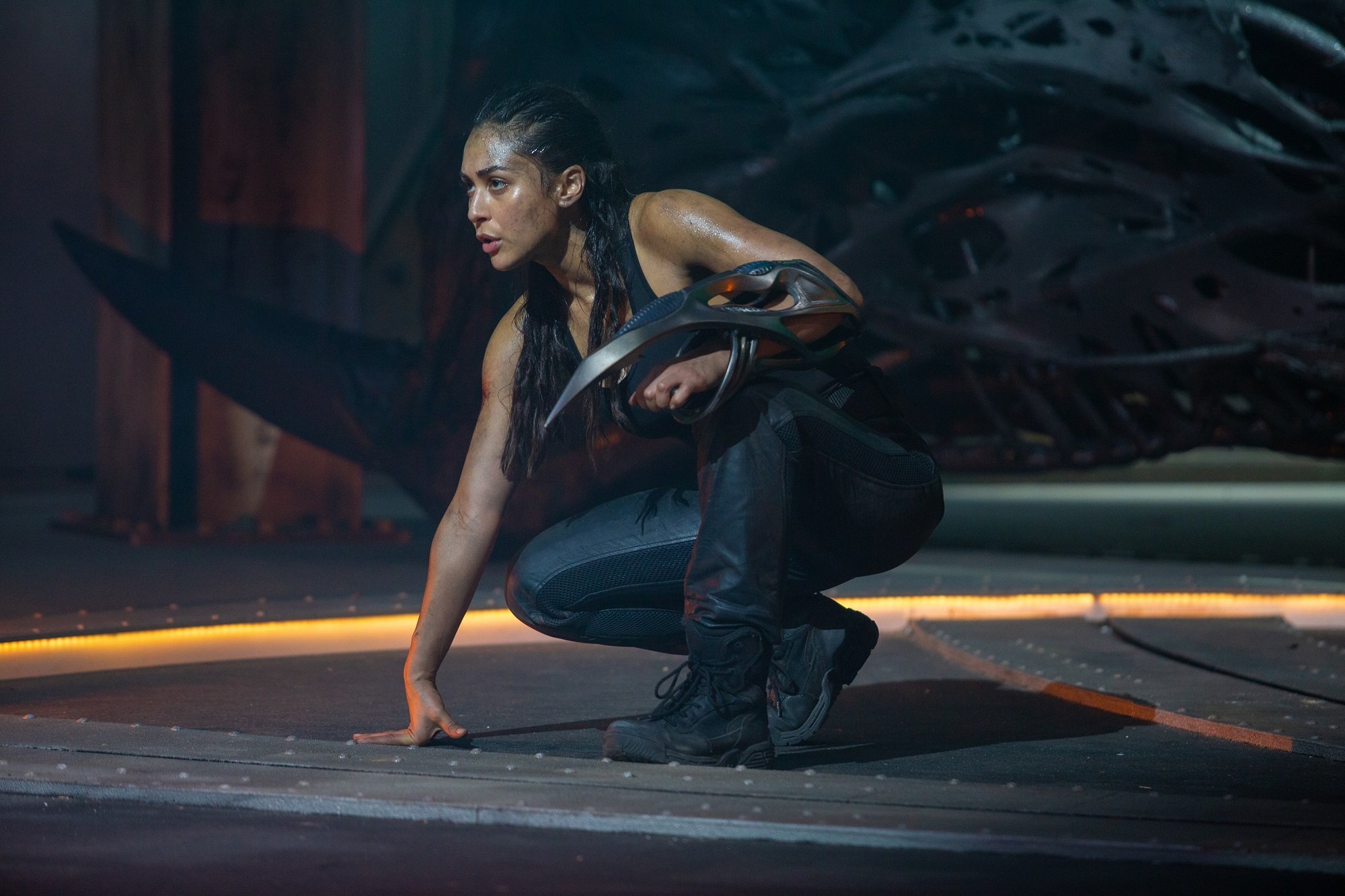 Morgan spoke with Showbiz Cheat Sheet by phone about Skylin3s. We'll have more with Morgan and her thoughts about The 100 conclusion and her next series, Walker, but first Skylin3s is in theaters, drive-ins and VOD Dec. 18.
Lindsey Morgan learned new skills after 'The 100'
The 100 was an action packed show, although Morgan will point out that Raven was injured for a lot of it. Therefore she was out of commission. However, she's been training this whole time and you'll finally get to see her new moves in Skylin3s.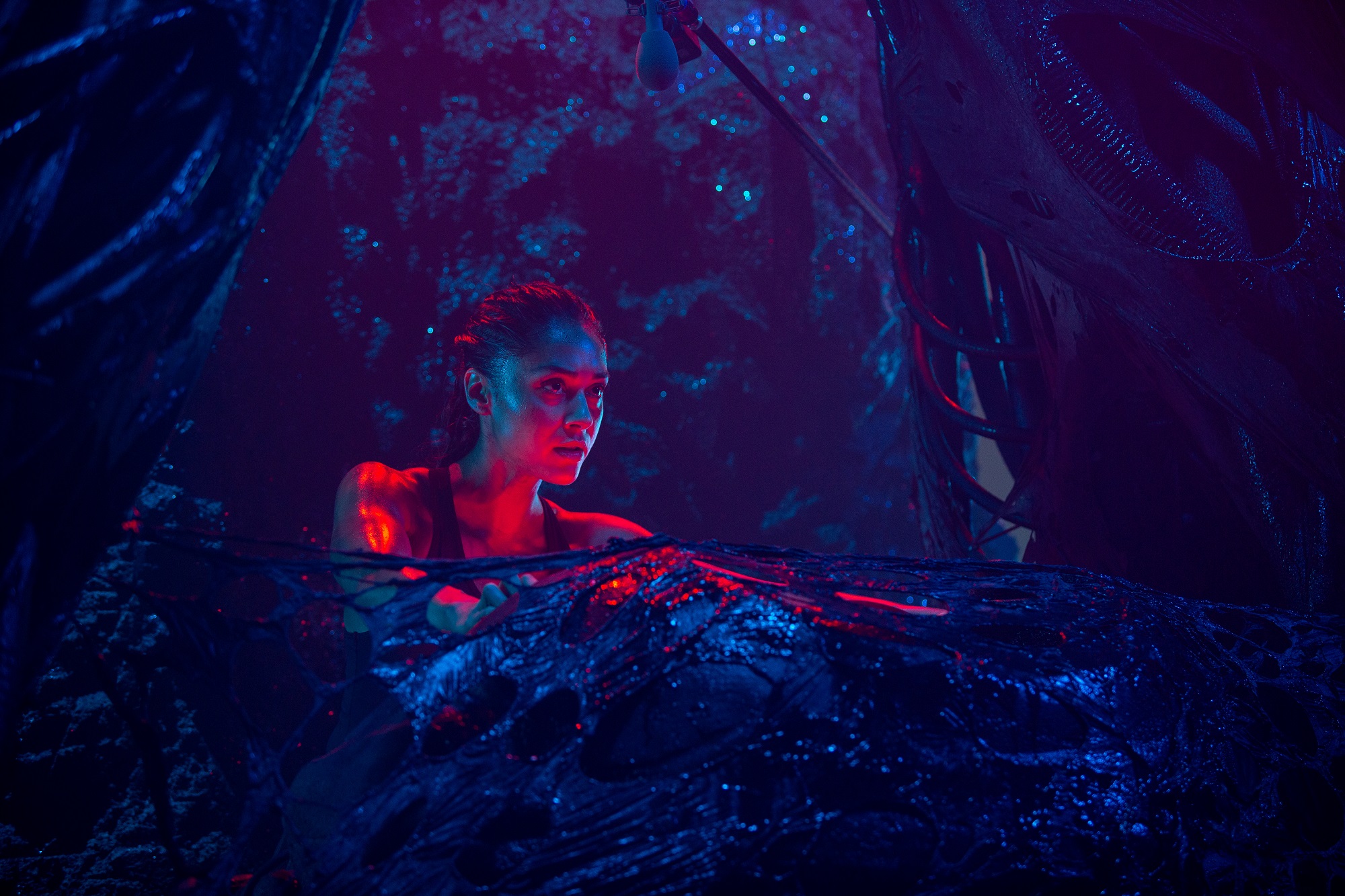 RELATED: 'The 100': Lindsey Morgan Says Raven Reyes Could Have Been a Very Different Character
"I had been learning Thai kickboxing and Muay Thai just on my own, as a workout and something new to do, like a new hobby," Morgan said. "So I was lucky that I had these skills already that I got to bring into Skylin3s and kind of get to showcase them. I really didn't get to do too many stunts in The 100 so it was pretty exciting to me."
Lindsey Morgan got in the trenches for 'Skylin3s'
The 100 had a lot of bunkers for survival under the ground, and so does Skylin3s. However, Morgan pointed out a very important difference between the locations of Skylin3s and the locations on The 100.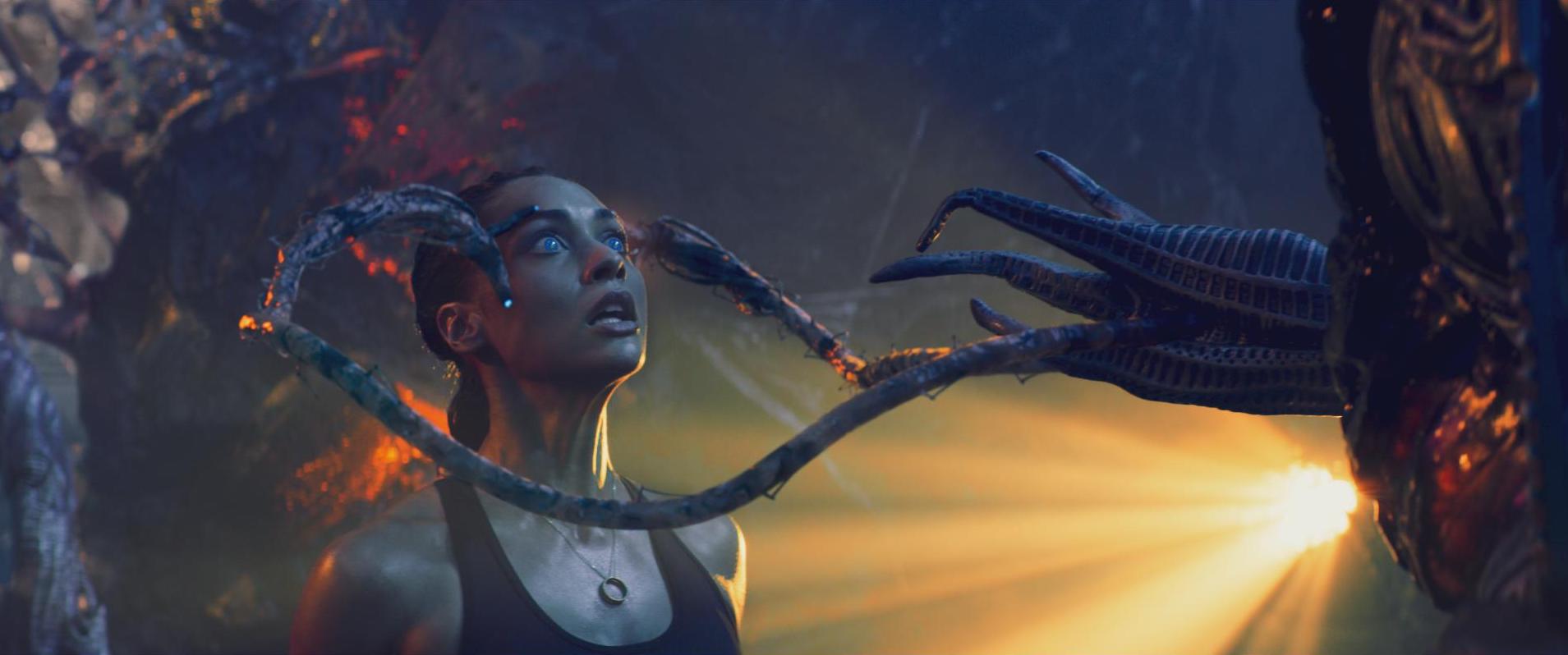 RELATED: How 'The 100' Taught Lindsey Morgan Responsibility for Seven Seasons
"We were in real bunkers," Morgan said of the movie. "I believe there was one point we were in a Cold War bunker so that was pretty crazy just knowing what happened there. So it was different, versus being in a bunker that was built on a set in Vancouver, Canada. It was very different so it was pretty cool. We were on the set where they filmed Chernobyl for HBO. That was a real warehouse during that time so that was pretty cool, pretty interesting."
'Skylin3s' was a new level of intensity, too
A TV show like The 100 is a marathon every season. At least there, Morgan can share the load with an ensemble cast. The movie is more of a Lindsey Morgan vehicle, and she felt it.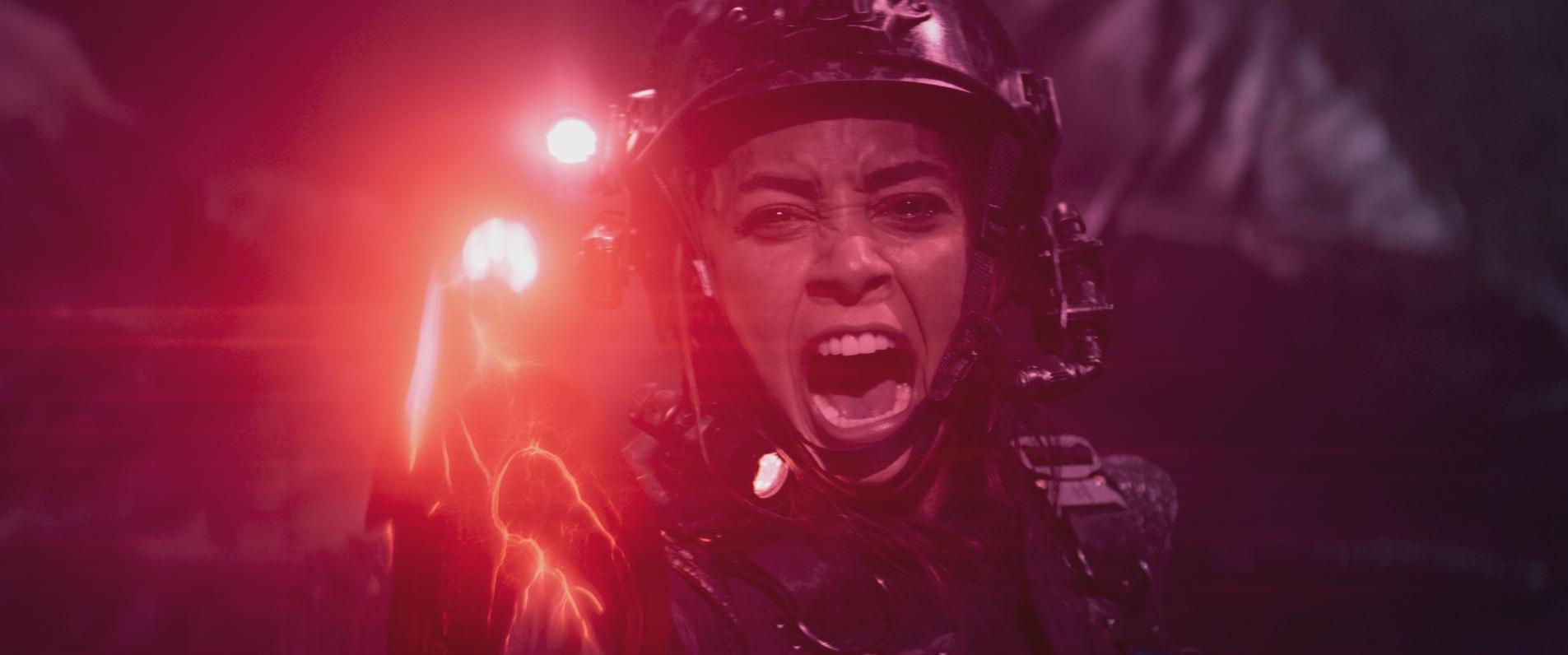 RELATED: 'Walker, Texas Ranger' Reboot: Who Is Lindsey Morgan Playing and Will She Kick Butt?
"Skylin3s was definitely a tour de force," Morgan said. "Skylin3s is basically three movies in one. There's incarnations of it within the movie. We just were doing so much and shooting so much. By the last month, we were working six day weeks and I was in every scene. I never had a break. So just working with that kind of endurance and pace and finding that stamina was really challenging."