'The 100' Star Tasya Teles Reveals How Echo Struggles Without Bellamy
The 100 has dwindled down to far fewer survivors over the show's seven seasons on The CW. As the show comes to an end in its seventh, fans are on edge waiting to see who remains. Echo (Tasya Teles) has lost a lot, first with the grounders and this season on Skyring. 
[Spoiler alert: This article contains spoilers for The 100.]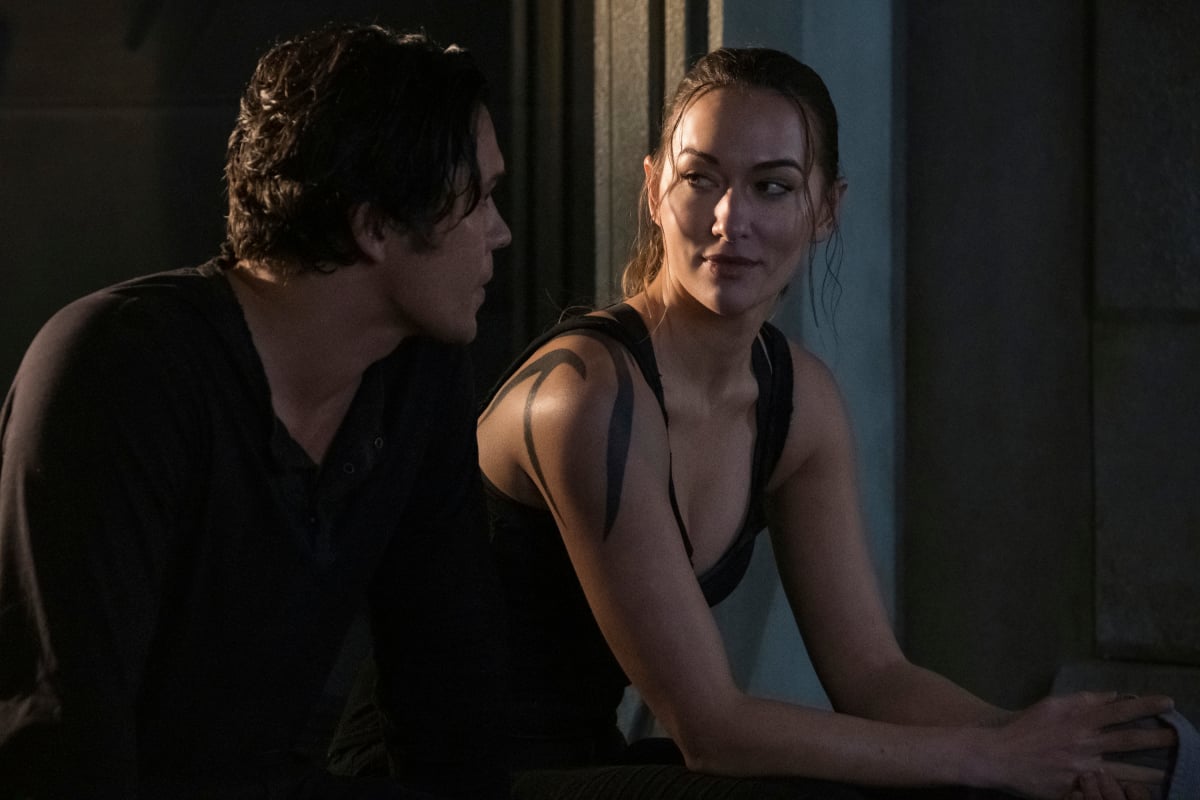 Teles was part of The 100's San Diego [email protected] panel on July 26. When it was her turn to speak, Teles reflected on Echo's struggles in the final season, particularly when it comes to Bellamy (Bob Morley). The 100 airs Wednesday at 8 p.m. on The CW.
Getting close to Bellamy makes 'The 100' final season even harder for Echo
In the seventh season of The 100, Echo was on Skyring trying to get to Bardo, where they'd kidnapped Bellamy, Octavia (Marie Avgeropoulos) and Hope (Shelby Flannery). The time leading the Skyring crew has been difficult enough.
"I think it definitely is triggering for her to go through something where she loses the one person she's allowed herself to really love and open herself up to," Teles said. "Bellamy means everything to her. She's a very loyal character if you're in her family."
Bellamy still influenced Echo's actions on Skyring
Time flows differently on Skyring than it does on Sanctum or Bardo. Echo's mission was to use the Memory Drive to get to Bardo. When Orlando (Darren Moore) threatened that, Echo had to take action.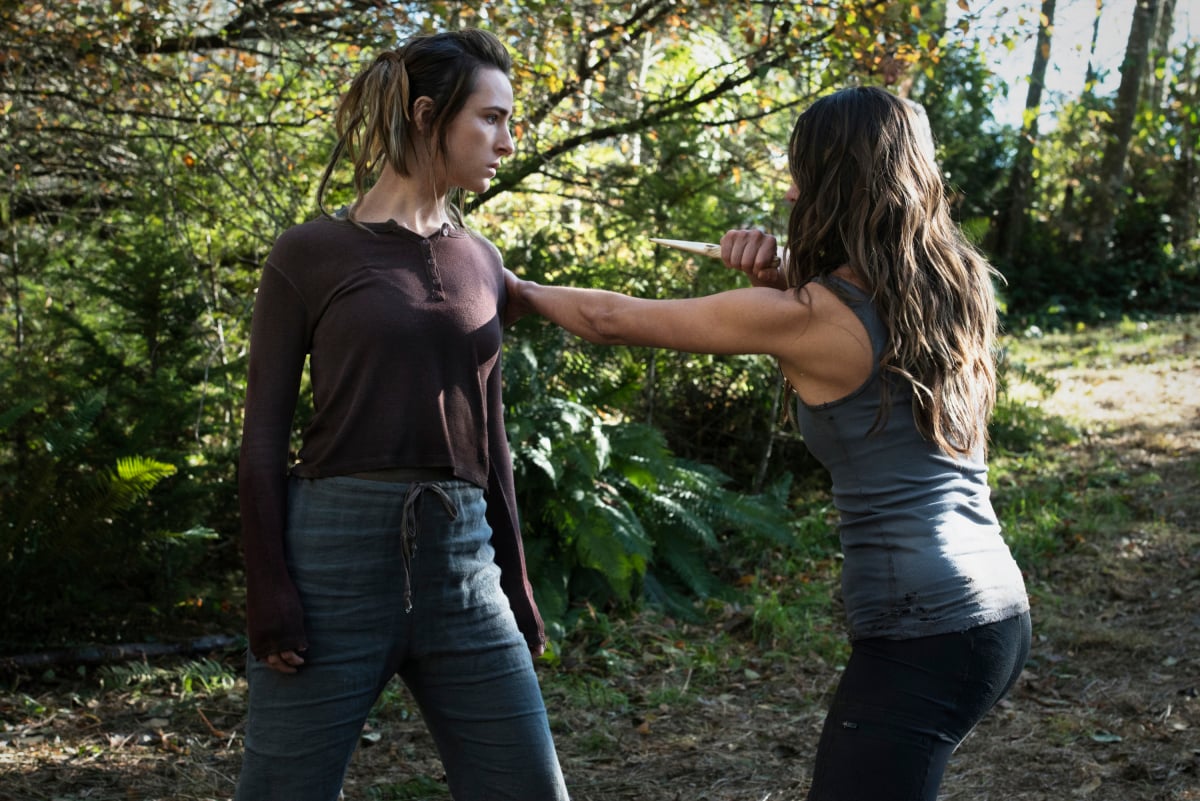 "The thing with Orlando that was upsetting for her, not only Hope and Gabriel, was she loved Orlando as well," Teles said. "The choice came down to Bellamy or my new friend Orlando who might ruin this whole plan of us going to Bardo because of his former ties and relationships there."
Tasya Teles considers where Echo is now
The 100 fans are waiting to find out if Bellamy survived that grenade blast. Hopefully that will provide Echo some positive choices. For now, Echo is operating from a place of believing she may be on her own.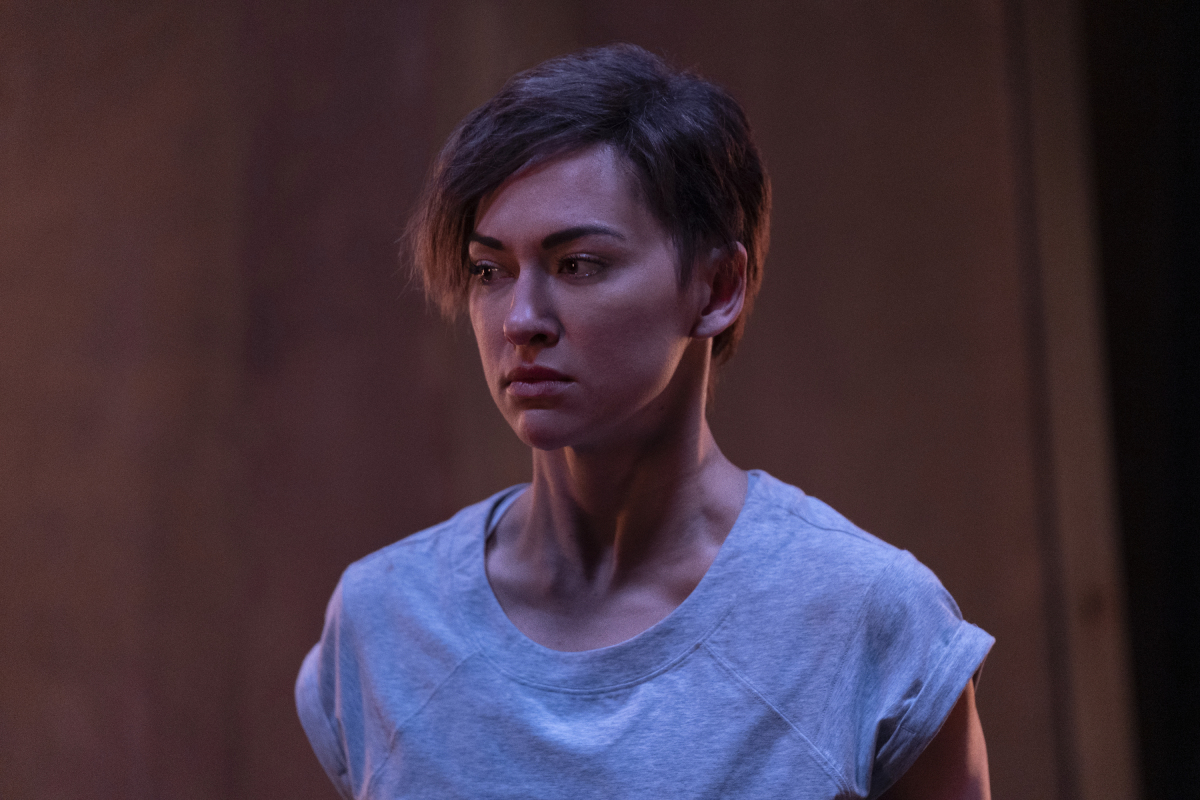 "Her big challenge this season is figuring out who she is without someone to follow, without being the right hand to something," Teles said. "That's a scary thing I think because Echo is such a highly skilled, trained killer. We'll see what happens there."
Tasya Teles adapted to 'The 100' in flux
The 100 creator Jason Rothenberg gave Teles credit for portraying Echo's struggles in season 7. He said Echo's story in particular changed a lot, but wherever it went, Teles kept up.
"There were some big changes that happened last minute this season as we started to make the season," Rothenberg said. "A lot of responsibility fell on Tas to be able to really do more than we've ever asked her to do before and she crushed it. She was just so dialed in from day one. I was really proud of you all season."