The 11 Most Soothing YouTube Channels To Watch During Coronavirus Isolation
As the coronavirus pandemic rages on, people around the world are reporting symptoms of stress, anxiety, and even depression due to COVID-19 health fears, financial worries, and isolation.
It's natural to feel stressed out during the pandemic, especially if you're quarantined. But it's important to maintain your mental health and sense of well-being with some rest and relaxation during the coronavirus outbreak. Give your brain a break…it'll thank you later!
Give these relaxing, meditative YouTube channels—from lighthearted and satisfying cake decorating tutorials to soothing visuals and nature sounds to help with your insomnia—a try to combat your coronavirus nerves.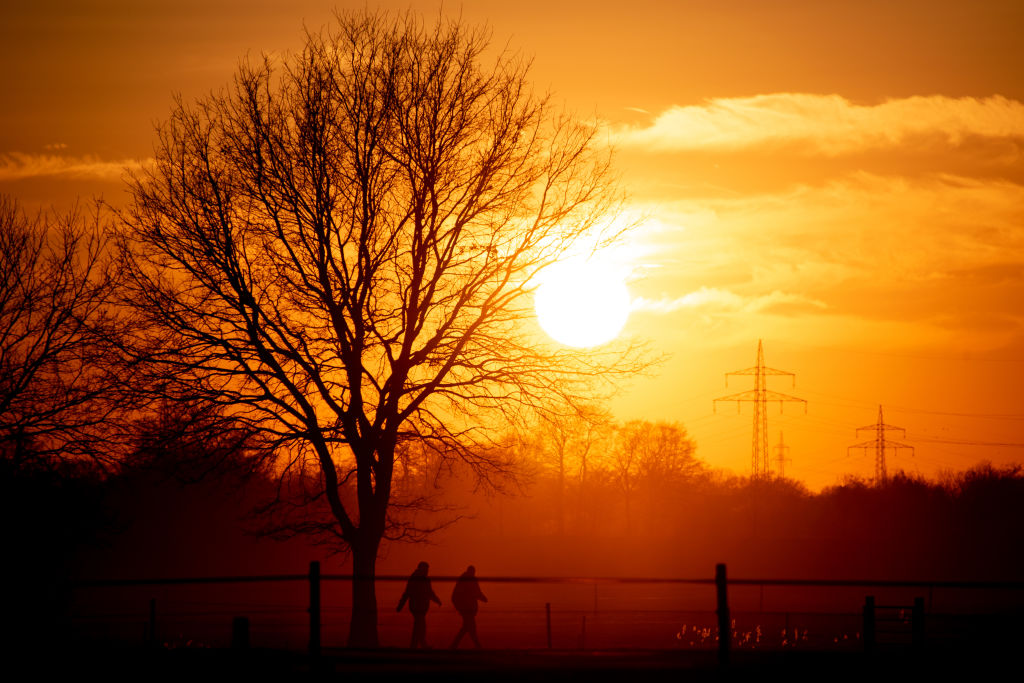 Binaural Beats From Greenred Productions
If you're an overthinker or worrier and you haven't gotten into binaural beats yet, you should. This popular binaural beats channel has hours of healing music and sound for everything from attempting lucid dreaming to concentrating while you work.
Guided Meditations From Michael Sealey
Want to meditate, but don't feel like you can get a hold of your thoughts on your own? Michael Sealey's guided meditations might help you find a new way to slip into a trance-like state. Each session is focused on a very specific purpose, from helping you find your life's meaning to combating negative thinking or even curing insomnia.
Yoga Lessons From Boho Beautiful
If you'd like to start a new yoga practice or strengthen your existing one, self-isolation is a good time to do it. Boho Beautiful offers free guided yoga videos of various lengths, all in beautiful settings around the world. All of the yoga sessions are themed, with many geared towards deep stretching and calming the mind.
Kaleidoscope Visuals From HDCOLORS
Remember the joy you found from kaleidoscopes as a kid? These lengthy videos allow you to slip into a world where nothing exists but soothing music, intricate designs, and swirling colors.
ASMR Sessions From The ASMR Psychologist
If you've never gotten into ASMR videos, coronavirus self-isolation might be the time. This channel is unique in that it features a real, certified hypnotherapist. Many of the most recent videos are focused on offering COVID-19-related comfort, positive thinking, and hope.
Satisfying Slime Videos From The Best Satisfying
Slime videos are a classic for relaxing and calming your mind, without having to make a mess at home yourself. Enjoy all the popping-bubble-wrap-level satisfaction of crunchy, slippery, glittery, and colorful slime with this popular channel.
Lo-fi Hip Hop From ChilledCow
Students love the lo-fi hip hop genre for studying and focusing, and for good reason. It's ultra-chill without being boring or uninteresting. ChilledCow pairs cute, whimsical, and relaxing visuals with each beat. Send yourself to a Tokyo rooftop at nighttime in your mind's eye while you meditate, read, or fall asleep.
Natural Beauty From Nature Relaxation Films
If you love traveling and are sick of being stuck inside due to COVID-19, this channel can help you virtually travel to lands unknown. Each video, most of which are at least 11 hours long, pairs immersive visuals of naturescapes (like real underwater footage of colorful sea creatures or sweeping views of the California coast) with healing music.
Cake Decorating Fun From 10-Minutes Cakes
Get a hit of creativity, whimsy, and sugar with this fun, baking-focused YouTube channel. The videos offer adorable, aesthetically pleasing cake decorating ideas that you can use yourself during coronavirus quarantine.
Relaxing Art Demos From SurajFineArts- Abstract ART
Some of us are artists; some of us just like to watch others create. Whichever category you fall into, you can kick back and relax while you watch this artist use acrylic paint and other tools to create soothing, nature-themed abstract art pieces.
Soothing Nature Sounds From Relaxing Sounds of Nature
What's more relaxing than the sounds of rain falling on a tin roof, wind blowing through a peaceful meadow, or a thunderstorm in a thick, foggy forest?
This channel offers nature-themed soundscapes that last through the night, as well as "virtual drives" that take you through gorgeous landscapes like snowy forests at night or clusters of colorful autumn trees.