All the Times The 1975 Made Political Statements With Their Music
From projecting the pride flag during their live performances of "Loving Someone" to addressing climate change on their upcoming album, The 1975 does not shy from commenting on current events. But, of course, that's one of the reasons fans love them. There are plenty of times The 1975 made statements with their music, but here are a few of the most notable political statements by the band.
During their live performances of 'Loving Someone'
In 2016, The 1975 premiered their album, I Like It When You Sleep, for You Are So Beautiful Yet So Unaware of It and their song "Loving Someone." Although the song originally discussed Matty's life and feelings, it came to represent something much bigger.
Following the mass shooting at the Pulse Nightclub in Orlando, The 1975 dedicated "Loving Someone" to members of the LGBTQ+ community. The group projected a pride flag behind them during a performance of "Loving Someone," which eventually became a trademark of the song and of their live shows.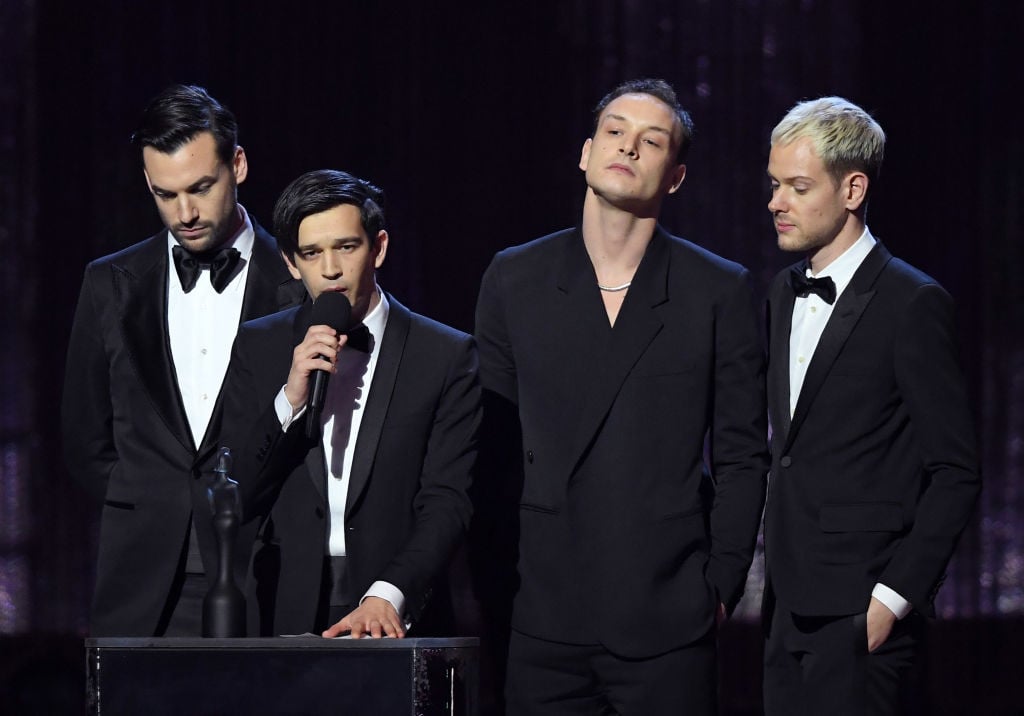 During their acceptance speech at the 'Brit Awards'
During their acceptance speech at the Brit Awards in 2017, Matty Healy discussed being outspoken as an artist. The artist said, "you can be scared of being perceived as being preachy, but the fact of the matter is, in times like this, art is way more important. It just is. People need to accept and do something about that. We're going to try and do something about that."
In 2019, The 1975 won the Brit Award for "Album of the Year." Again, the band used their platform to discuss current events and the state of the music industry. Specifically, Matty Healy touched on how women in the music industry are perceived.
"I want to read a couple of sentences that a friend of ours, Laura Snapes, said this week and I thought we should all think about it," Healy said. "In music, male misogynist acts are examined for nuance and defended as traits of difficult artists while women are treated as hysterics who 'don't understand art.'"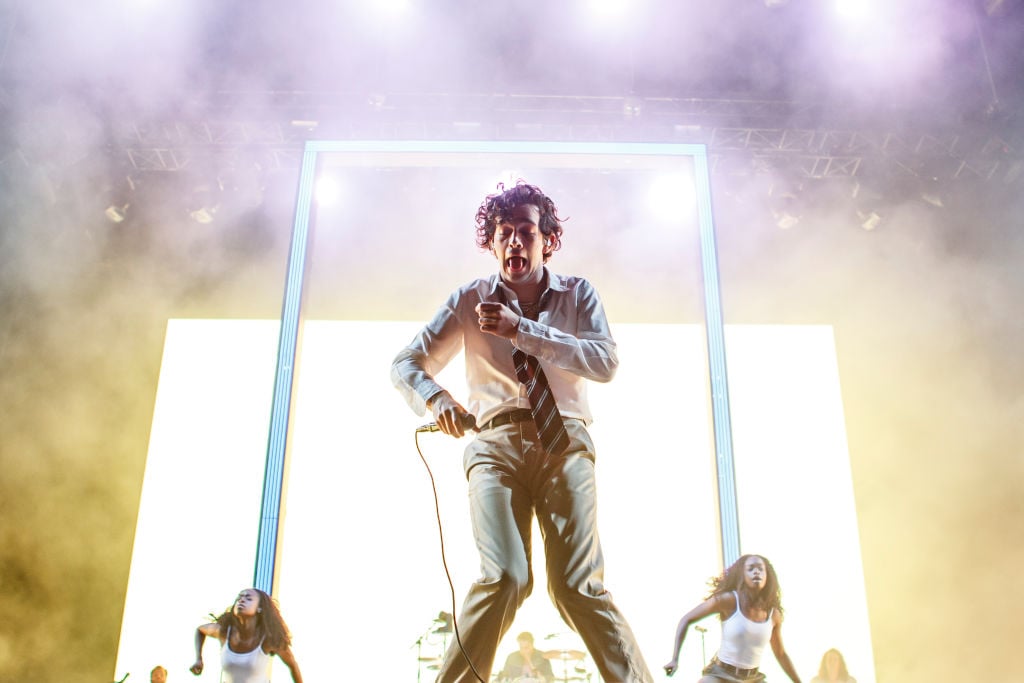 With their re-imagined version of 'The 1975,' featuring Greta Thunberg
Since their self-titled record, The 1975 always opened their albums with a song entitled "The 1975." For their upcoming album, entitled Notes on a Conditional Form, their signature song took on a different meaning. Narrated by activist Greta Thunberg, this song discusses climate change and a time for civil disobedience and rebellion.
Some fans believe that songs on this upcoming record will deal with similar topics. Although the premiere date for Notes on a Conditional Form has not been announced, fans speculate the group will release new music within the upcoming months.
With the lyrics and the music video for 'Love It If We Made It'
On their album A Brief Inquiry Into Online Relationships, Matty Healy included a song entitled "Love It If We Made It." This song comments on modern history through current events and quotes. "Love It If We Made It" turned into a call to action. Predominately, the lyrics cite controversial Donald Trump quotes and mentioning hot topics like racism and misogyny.
"Basically, every day post-I Like It When You Sleep, I got [Dirty Hit Records product manager] Ed [Blow] to pick up the tabloid newspapers on the way into the office so I could eventually, after a year, have every single tabloid headline and write a song about that," Healy said. "The sad thing is that using the actual things that were written, it was just becoming too slapstick and funny."
The song became so popular, in fact, that The 1975's "Love It If We Made It" is nominated in the "Best Rock" categories for MTV's Video Music Awards, along with videos by artists like Imagine Dragons. The MTV Video Music Awards takes place on August 26, 2019, 9 pm EDT.