The 1975's Matty Healy Played Bass for Green Day When He Was Only 13-Years-Old
Matty Healy was rocking in front of hundreds of people way before he was in The 1975. Here's what the singer had to say about one unique experience with Green Day.
Fans of The 1975 are closer than ever to the latest album of the Music for Cars era. Before he was in The 1975, however, Matty Healy was at the barricade of a few rock concerts, even getting the chance to play bass guitar for Green Day at one of their live performances. Here's what the singer-songwriter had to say about the memory.
Matty Healy is one of the performers in the group The 1975
The album may have been pushed back a few times, but, thankfully, fans are only a few days away from The 1975 upcoming release, Notes On A Conditional Form. This will be the second album of the Music For Cars era, featuring songs like "Me & You Together Song" and "If You're Too Shy (Let Me Know)."
The group's tour, which was originally slated for spring-summer 2020, has since been canceled due to the coronavirus (COVID-19) pandemic and fans wait for more information regarding live performances and even more music. 
In the meantime, frontman Matty Healy and the rest of The 1975 is spending time with followers on social media, hosting "listening parties" of already released albums on Fridays. Matty Healy even collaborated on a YouTube video with GQ, going "undercover" to read what listeners are saying about his band and their music.
Matty Healy went undercover for a GQ video 
Although everyone is stuck at home, the members of The 1975 are making the best of the situation. Along with the release of songs like "If You're Too Shy (Let Me Know)" and "Guys," Matty Healy went "undercover" for a GQ-published YouTube video.
In the video, he clarified a few things for the internet users of the world. Yes, he actually played drums before he was the singer for The 1975. No, he will not compare his band to The Beatles. Yes, it's actually true that one time he played bass player alongside Green Day — he was only 13-years-old.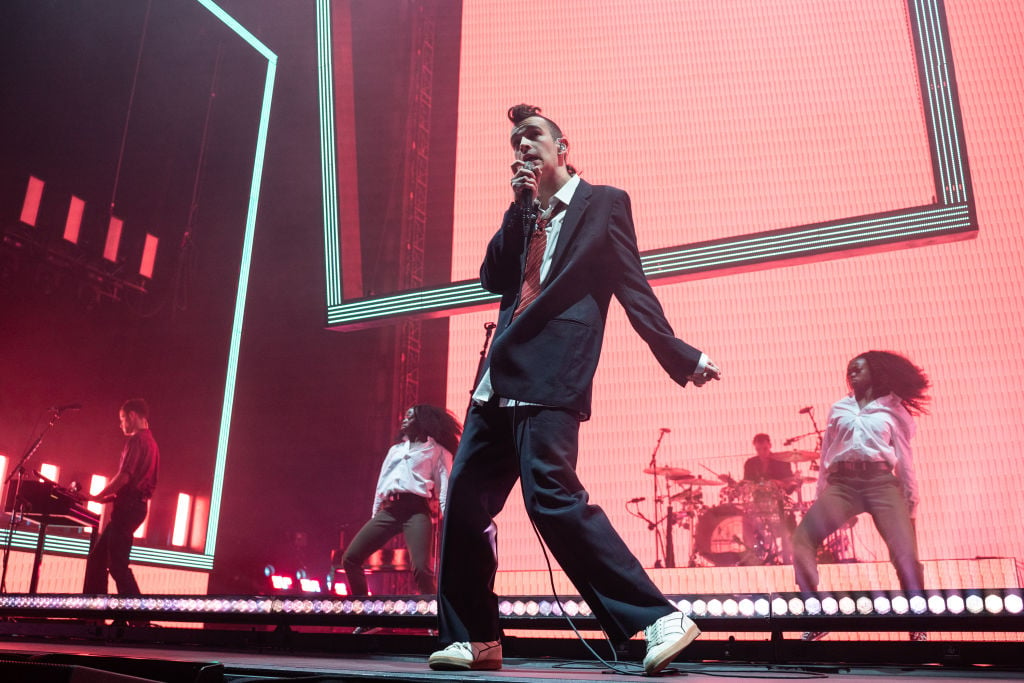 The 1975 frontman actually played with Green Day before he was famous
Music has been a party of Matty Healy's life before he was even a member of The 1975. He would often attend concerts as a teenager, including one for Green Day when he was 13-years-old. Because he was so close to the front, he was chosen to come on stage and perform with the group. However, this wouldn't be the first time Matty Healy surprised fans with the story. 
"I played with Green Day once. So, I was like 13 and they did that thing where they get kids up on stage. And I was at the front and then I got up and played bass with them," Matty Healy said during an interview with Apple Music. "I told them the whole story and they weren't remotely interested. So yeah."