The 2 Rock Drummers Paul McCartney Ranked Among the Best Next to Ringo
When The Beatles brought Ringo Starr aboard as the group's new drummer, every band member considered it an upgrade. However, they still needed to get to know about Ringo's on-stage habits. And Paul McCartney recalled inquiring about Ringo's taste for drum solos.
"When he joined The Beatles we said, 'Ah, what about drum solos then?'" Paul said in Mark Lewisohn's The Complete Beatles Recording Sessions. "[We were] thinking he might say, 'Yeah, I'll have a five-hour one in the middle of your set.' And he said, 'I hate 'em!' We said, 'Great! We love you!'"
And while Ringo always stayed true to that philosophy, Paul apparently got a taste for drummers who didn't mind having the spotlight on them for a good chunk of a stage show. John Bonham, who'd take extended solos on Led Zeppelin's "Moby Dick," was one such drummer.
Paul had Bonham (aka Bonzo) play in his Rockestra all-star band in the '70s. And he planned to have Keith Moon, the manic drummer of The Who, on the same bill. (Moon died beforehand.) But when looking at all rock drummers Paul rated Bonham and Moon among the best in field along with Ringo.
Paul McCartney rated Keith Moon, John Bonham, and Ringo as the best drummers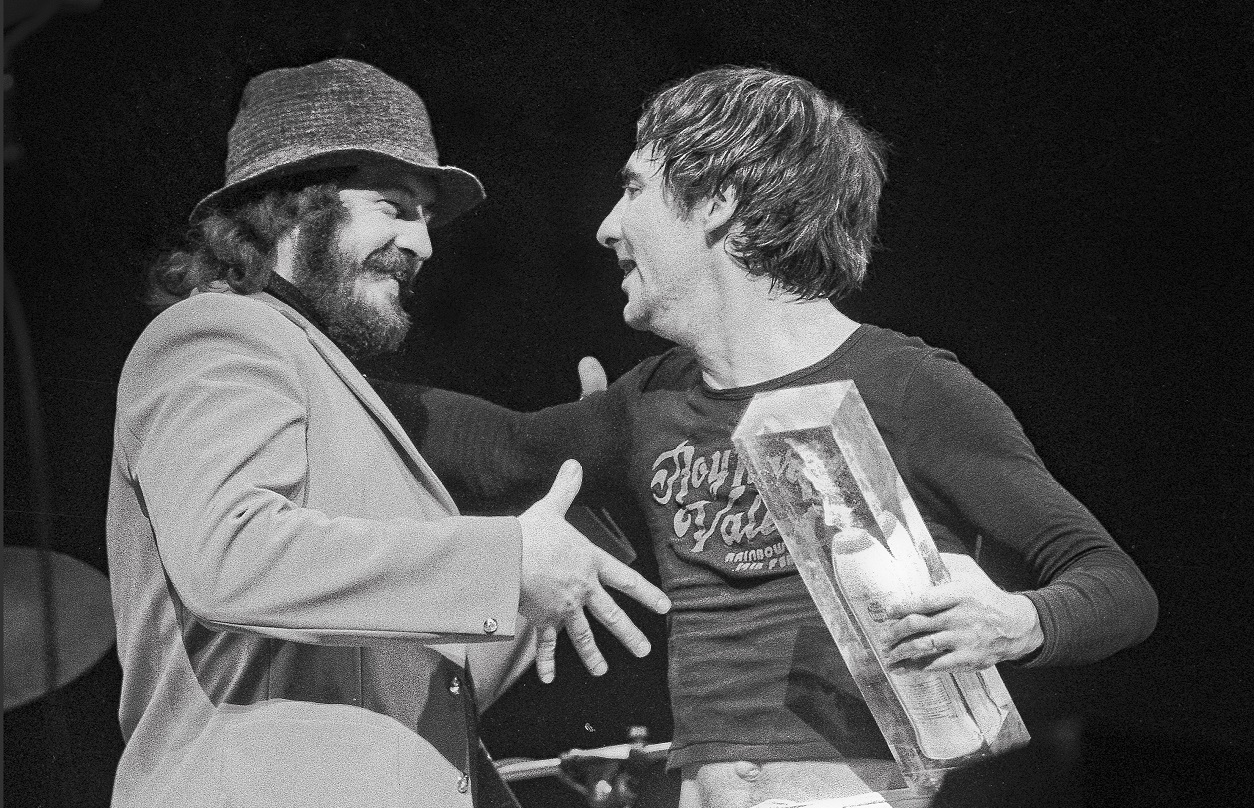 Paul's choice of Moon and Bonham won't surprise many any rock fans. Whenever classic-rock sites poll readers and critics on the best drummers of all time, they usually come in at No. 1 and No. 2, with a slight edge going to Bonzo. But you can't go wrong with either one.
In Bonzo's case, the drummer hit listeners right from the first track of the Zep first album. On "Good Times Bad Times," Bonzo's use of the kick drum announced the arrival of a new force at the back of the stage. And the signature drum parts kept coming throughout the '70s (see: "When the Levee Breaks").
As for Moon, The Who's drummer always relished playing a starring role in his group's music. And Paul loved the way he attacked the kit. In his authorized biography Many Years From Now, Paul broke down his top three drummers.
"Moonie is my second favorite drummer of all time," Paul said. "Ringo, Moonie, John Bonham would be my main three drummers. Not technically the best by a long shot but for feel and emotion and economy they're always there. Particularly Ringo."
Moon once offered to replace Ringo in The Beatles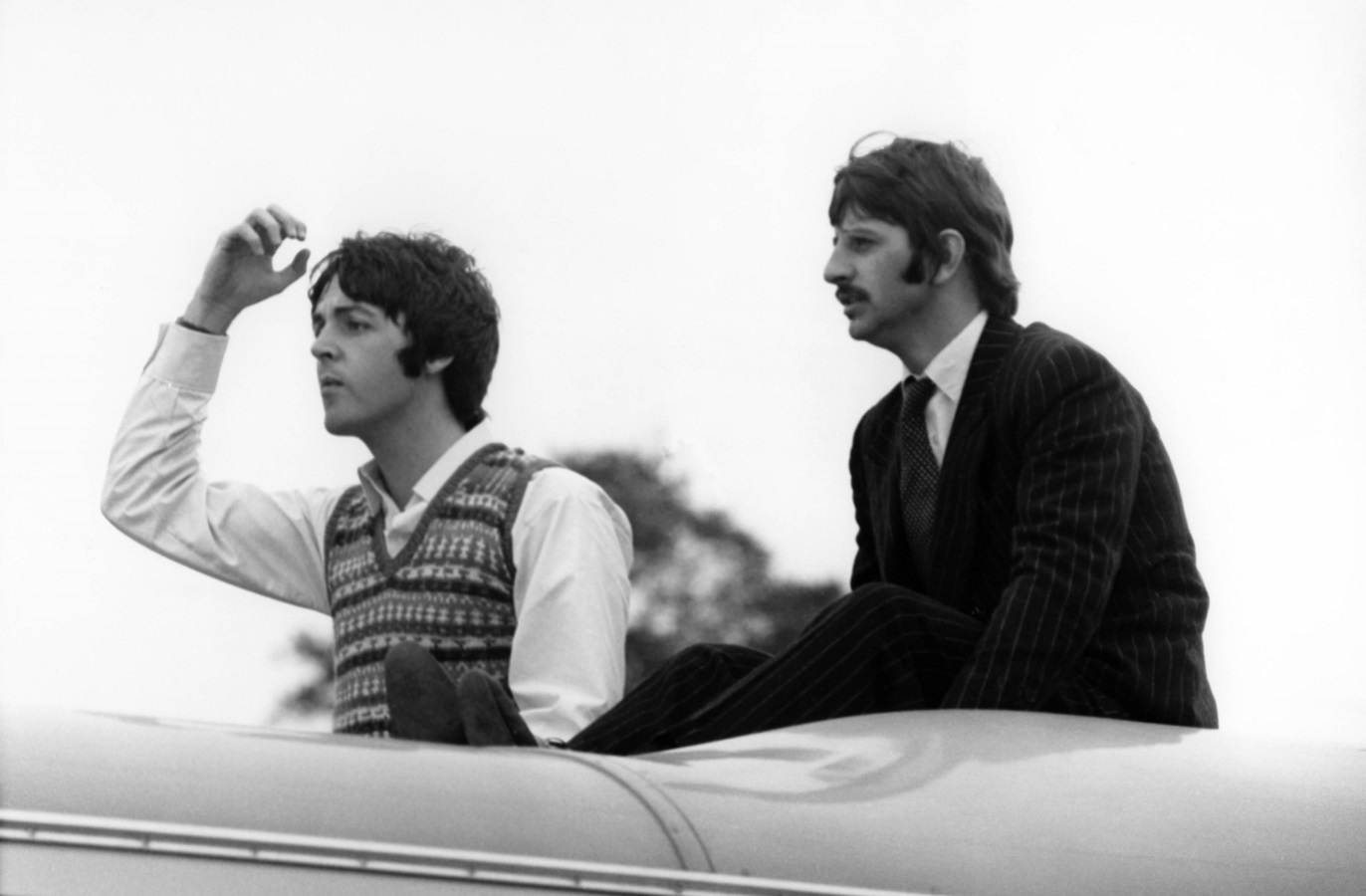 When you're talking about Keith Moon, his work at the drum kit is only part of the story. "Moon the Loon" was renowned for his pranks and downright insane interactions with friends and strangers alike. And Moon was a big Beatles fan in the mid-'60s.
At one dark moment in The Who's story (circa '66), Moon actually approached Paul at a club and asked if he could join The Beatles as the group's new drummer. Surprised, Paul reportedly quipped that he should "take it up with Ringo." (Ringo and Moon became great friends regardless.)
Everyone seemed to take Moon's behavior in stride. When The Beatles did their live broadcast of "All You Need of Love" for millions around the world, you could see Moon miming some brush work next to Ringo in the drummer's seat.