The 35 Year Age Gap Between Woody Allen and His Wife, Soon Yi Previn, Is the Least of Their Problems
Once upon a time, Woody Allen was known for being a brilliant filmmaker with a unique perspective on life. But a series of shocking accusations plus his publicly scorned relationship with his stepdaughter turned wife Soon Yi Previn were enough to change everyone's perception of this Hollywood legend.
Allen is making headlines all over again following the publication of his controversial memoir, Apropos of Nothing. In it, the 84-year-old director defends all the negativity he's faced over the years, plus justifies his May-December marriage with Previn.
Long story short, their 35 year age gap is only the tip of the iceberg.
Woody Allen's ex-girlfriend Mia Farrow found nude photos of her adoptive daughter at his house
Allen and Previn didn't exactly start their relationship in the usual way. Mia Farrow adopted Previn from a Korean orphanage in 1977 when she was around 7 years old (her exact birthdate is unknown). Farrow and Allen became a couple in 1980.
Their relationship came to an abrupt end in 1992 when Farrow found nude photos of 21-year-old Previn in Allen's apartment. Instead of downplaying the images or promising it would never happen again, the Academy Award-winning director swore he was in love with Previn. He also claimed their sexual relationship began two weeks before Farrow found the photos.
Soon Yi Previn insists she's not a victim
Allen was later accused of sexual abuse by Dylan Farrow, another one of Mia Farrow's adopted daughters. No formal charges were ever brought against him and Allen fervently denies the claims. But the accusations did have a lasting impact on Allen's career and reputation that he's never recovered from.
As for Previn, she insists that she was a willing participant in their relationship from the beginning. "I'm not a retarded little underage flower who was raped, molested, and spoiled by some evil stepfather — not by a long shot," Previn said in her infamous 1992 Newsweek interview.
Woody Allen's new memoir describes their affair in graphic detail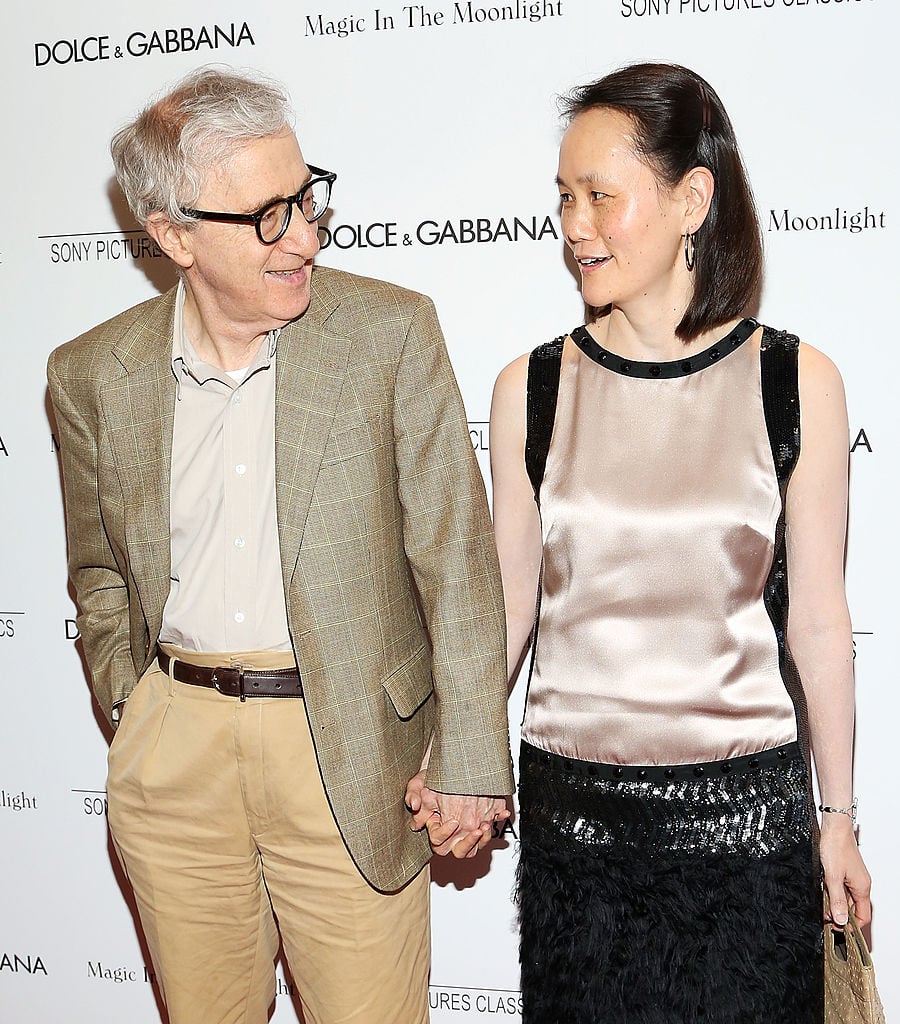 It's hard for most people to reconcile Allen switching from the role of stepfather to one of a romantic partner. Plus, they call into question the timeline of when it all began. Allen described the early days of their union in explicit detail in his new memoir.
"At the very early stages of our new relationship, when lust reigns supreme … we couldn't keep our hands off each other," he wrote in the book, according to Page Six.
Woody Allen has no regrets
Allen's initial publisher Hachette Book Group refused to release the memoir after Ronan Farrow, Allen and Farrow's biological son, staged a walkout protest over it. Ronan is a journalist who helped publicize high-profile sexual abuse cases during the #MeToo movement. He's currently estranged from his father.
After all the drama, Allen was asked if it was worth it. And he says it is.
"Sometimes, when the going got rough and I was maligned everywhere, I was asked if I had known the outcome, do I ever wish I never took up with Soon-Yi? I always answered I'd do it again in a heartbeat," he said.
His memoir is dedicated to her, too. The inscription says, "For Soon-Yi, the best. I had her eating out of my hand and then I noticed my arm was missing."