The 41 Best Songs to Listen to on a Cold Winter Day
To quote the ageless actor Paul Rudd in the timeless classic Forgetting Sarah Marshall, "Oh, the weather outside is weather." Yes, it is indeed very weather-y these days. On cold winter mornings (and afternoons and evenings and nights), it's easy to find yourself lost in a seasonal mood. The lack of sunlight and stretches of gray across your lines-of-sight are simply bad for your health. There is, however, one tiny solution: listening to beautiful, soul-wrenching music that, even when you're stuck waiting for a train in the middle of a torturous February chill, will make you feel like you're in a tragically cool indie movie about how hard your life is. Because, and we mean this sincerely: it is hard. It's so darn cold! These are our 41 favorite songs to get you through a blistering winter's day.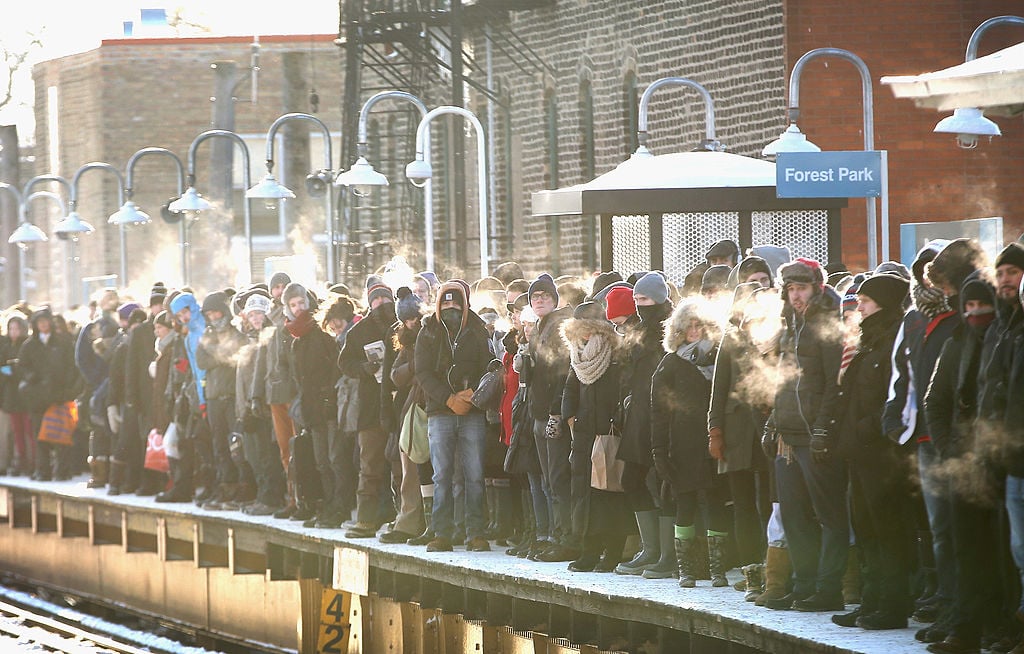 'River' by Leon Bridges
A voice so warm you'll forget you're cold.
'Make Someone Happy' by Jimmy Durante
It's the last song in Sleepless in Seattle, so if you fight us on this, we'll fight you.
'July' by Noah Cyrus
Reminds you that July exists. Reminds that you July is not all that great, all the time.
'Bridges' by Broods
Moody and broody, just like you in that big puffer jacket.
'Night and Day' by Ella Fitzgerald
Takes you back to a cuter time. Ella makes you want to bake someone a cake, which is a nice thing to do in the wintertime, when you have to be indoors, anyways.
'California' by Joni Mitchell
Just because: Joni Mitchell.
'Charlie' by Mallrat
With lyrics like this, it's all you need for the chilly times:
"I want coffee for breakfast, I want warm cups of tea. I'm gonna love you forever, I hope you warm up to me."
'Big River' by Johnny Cash
Come for Johnny Cash and hopeless romantic love; stay for the line "cavortin' in Davenport," a use of assonance so keen we think your English profs might even love it.
'Younger – Kygo Remix' by Seinabo Sey and Kygo
A song that makes it feel like summer all the time.
'Once I Was Loved' by Melody Gardot
Can we just put out there that it's one of the most beautiful songs of all time? Try not to cry on the train.
'Empty (Live)' by Ray LaMontagne
"Empty" is not how you'll be feeling, emotionally, after you listen to this song, you know?
'A Change Is Gonna Come' by Sam Cooke
Because we all need that hope for springtime. And my goodness, what a classic song.
'Don't Cry For Me' by Cobi
But really, don't cry: if it gets too cold, the tears will freeze right on your eyeballs.
'Thank You' by Led Zeppelin
A song about love so simple and lovely you might just die.
'NEVERALONE' by Raury
An introspective rap for a cloudy day.
'Deserve to be Loved' by Zak Abel
You do! We all do!
'My Prayer' by Roy Orbison
Good to cuddle a loved one to. Or, you know, a weighted blanket.
'Surprise Yourself' by Jack Garratt
You just might, when you listen to this song.
'Get Thee Behind Me Satan' by Ella Fitzgerald
Ooh, the devil! He invented winter, right?
'Pray You Catch Me' by Beyonce
We all remember how great Lemonade is, right?
'The Light' by The Album Leaf
If the song they used to make us swoon over Olivia and President Fitzgerald's Scandal relationship doesn't get you in your feelings, what will?
'1950' by King Princess
"Playing 1950," while problematic, seems cuter in wintertime.
'This Bitter Earth' by Dinah Washington
"What good is love that no one shares?" Woof, Dinah.
'Work' by Charlotte Day Wilson
Perfect for a wintry romance. Stay inside and drink hot cocoa, while you dream of having each other's children.
'No One's Gonna Love You' by Band of Horses
The rest of the lyric should be included in the title: "no one's gonna love you as much as I do"–much less bleak.
'Fallingwater' by Maggie Rogers
Something about the chord structure will make you feel grateful, and we can't explain that any further.
'Mona Lisas And Mad Hatters' by Elton John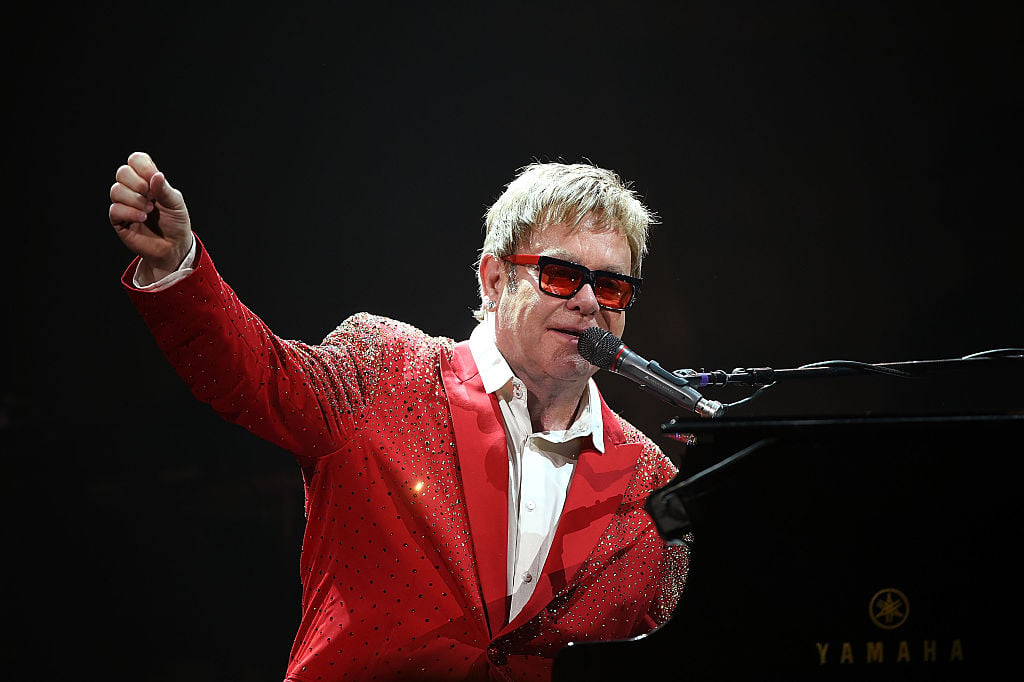 We especially recommend this if you live in Spanish Harlem.
'Wicked Games – Live At Kilkenny Festival' by James Vincent McMorrow
You ready for some feels, bro?
'Dream' by Roy Orbison
"Things never are as bad as they seem," Roy reminds us. It's true; all things come to an end, including February.
'Cocky Af' by Megan Thee Stallion
You'll need fierce, aggressively confident vibes to face the windchill with any hope of survival. Megan from Texas has got you covered.
'Orchestrated Incident' by Gramatik
Makes everything you see on your walk to work look like a conducted piece of art.
'How to Disappear' by Lana Del Rey
How is Lana Del Rey from the 1970s, and also now? Explore.
'Gravity – Live at the Nokia Theater' by John Mayer
We hate that we have to recommend John Mayer, but unfortunately, his talent really shines in a live setting!
'Magic Marker' by Craig Finn
"Some nights it just feels good to write your name."
'ilomilo' by Billie Eilish
Why is this teenager running laps around us, culturally?
'The Only Living Boy in New York' by Simon & Garfunkel
"I've got nothing to do today but smile," is the best schedule a New Yorker (or anyone) could ever dream of.
'Girls' by Animal Collective
Good, long, noise in the ears. Like a snowstorm, or something.
'Shrike' by Hozier
Have you ever heard anything more simultaneously Irish and electrifyingly sexy? (Or is that just all of Hozier's songs?)
'Jealous' by Labrinth
Not recommended for those going through a recent breakup. Just everyone else.
'La Belle Fleur Sauvage' by Lord Huron
Nature, it's so pretty. Imagine–being able to see leaves and flowers.
'Into the Mystic' by Van Morrison
As you listen to this one, watch waves crash onto a cliff on a windy day. You know, if you can. It would be ideal, for the vibe!