The 5 Best Episodes of 'Better Call Saul,' According to IMDb
No one expected Better Call Saul to start being mentioned in the same conversations as the all-time great series it's based upon, Breaking Bad, yet here we are. The spinoff prequel explains the backstory of criminal lawyer Saul Goodman (a.k.a. Jimmy McGill), one of the secondary characters on the original show.
There are so many reasons why Better Call Saul has become insanely popular during recent seasons. It doesn't copy Breaking Bad in form, but it does use the same basic techniques, including smart storytelling, hidden references and Easter eggs, long-form storytelling, foreshadowing, suspense, and superb acting skills.
Better Call Saul really hit its stride in season 5 and some of the best episodes are the most recent. But since the final season is scheduled to come in 2021, the best may be yet to come. So far, these are the top 5 episodes on IMDb, according to the ratings.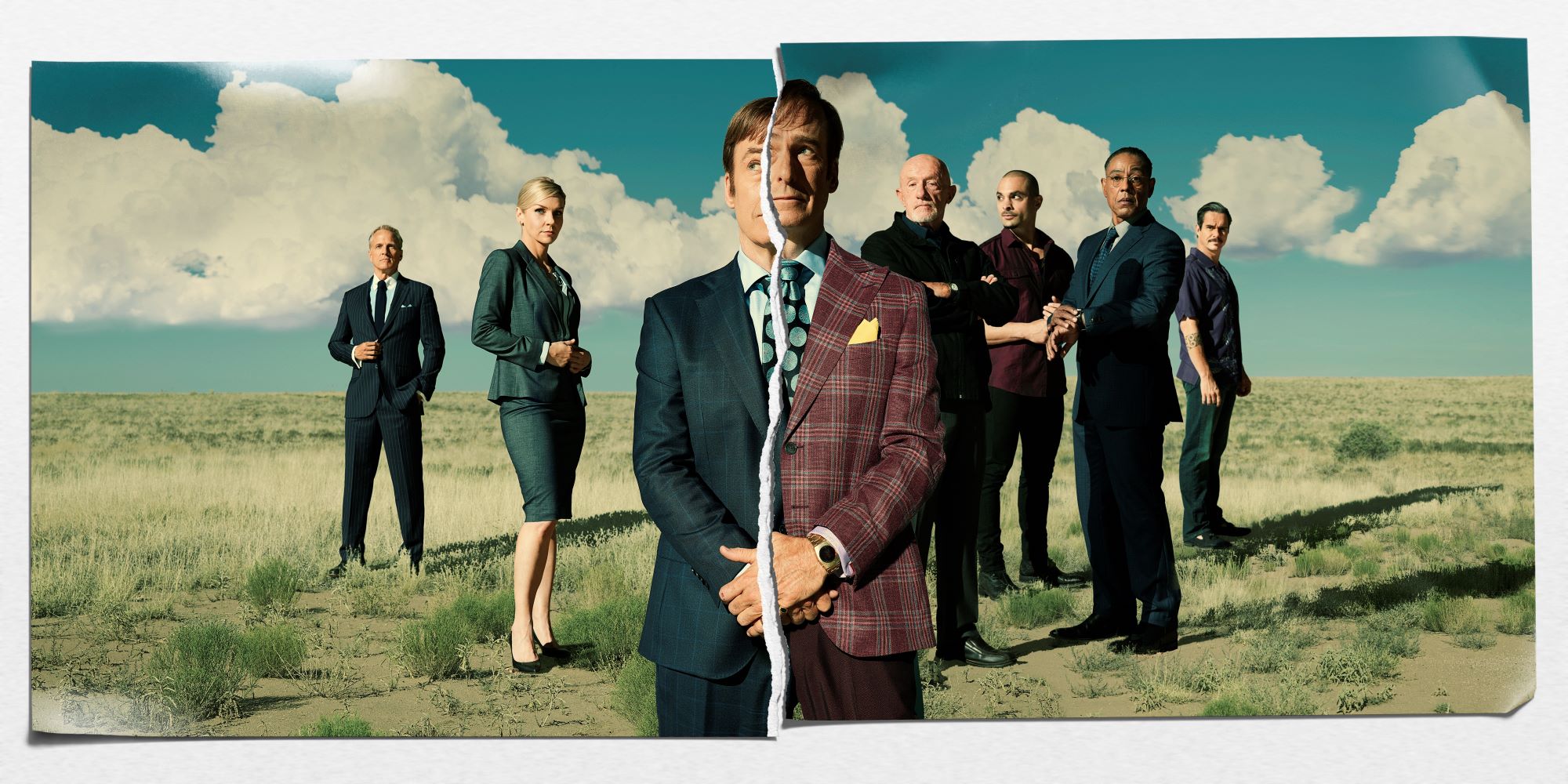 5. Season 5, Episode 6 — "Wexler v. Goodman"
Deep into the fifth season of the show, writers turned up the drama on this episode that features Kim trying to shut down Jimmy's scheme on Mesa Verde and him going against her wishes. When Jimmy arrives at the meeting with Kevin and Paige, plus Kim's boss Rich, he doesn't offer to settle the case — he shows the ridiculous commercial he spent the previous episode producing and infuriates Kim by blackmailing her client.
The end of the episode provides a big twist. When Kim gets home from work after doing damage control, she delivers an epic speech that sounds like she's about to break up with Jimmy. But instead, she ends her rant with a shocking marriage proposal.
4. Season 4, Episode 10 — "Winner"
In the episode, Lalo is hot on Gus Fring's tail trying to figure out what he's up to while Fring is trying to covertly build his own meth superlab. Werner Ziegler, the engineer Fring hired to help him do it, just wants to go home and see his wife. He escapes Fring's watchful gaze and Fring retaliates by having Mike kill Werner. This fractures Mike and Fring's relationship since Mike disagrees that he deserved to die.
 Jimmy appears in front of the review board and finally gets his law license back. He fakes emotion about his brother Chuck's death but after getting his license restored, he quickly shows Kim that it was all an act. His first order of business is changing his name to Saul Goodman. The final scene shows Jimmy pointing finger guns at Kim and saying, "S'all good, man."
3. Season 3, Episode 5 — "Chicanery"
The oldest episode that still gets a lot of attention is unforgettable. In "Chicanery," Chuck is forced to testify against Jimmy at a hearing, but nothing goes to plan. For one thing, Jimmy has his employee Huell Babineaux slip a cell phone battery into Chuck's pocket, seemingly disproving his EHS symptoms.
After learning of his brother's deception, Chuck goes on an epic rant against Jimmy, stunning the panel into silence and proving how much he truly hates Jimmy.
2. Season 5, Episode 8 — "Bagman"
Fans loved seeing Vince Gilligan back to directing and the second-highest-rated episode so far proves his pure talent. "Bagman" has a distinctly Breaking Bad feel and shows Jimmy getting targeted in the desert as he tried to retrieve his client's $7 million worth of bail money.
Jimmy and Mike are forced to spend a night in the desert as they make their way home. The most memorable moment occurs when a hot, sweaty, dehydrated Jimmy, who had earlier wasted precious drops of water cleaning his shoe, is forced to drink his own urine. It's the ultimate dose of reality for a man who thought he was untouchable.
1. Season 5, Episode 9 — "Bad Choice Road"
The penultimate episode of season 5 shows Mike and Jimmy return from their long journey through the desert. Jimmy has a hard time readjusting to being back home and has frequent instances of PTSD. He tells Kim that nothing really happened in the desert, but she knows he's lying based on the bullet holes through his travel mug.
 But it's the last scene that's the most chilling. The producers front-loaded all the commercials so the final sixteen minutes of the episode could air without a break. In that scene, Lalo arrives at Kim and Jimmy's apartment to confront Jimmy about what really happened when he picked up the bail money. Mike watches from across the street through the scope of his sniper rifle.
The tension is palpable. Kim faces down against Lalo and somehow convinces him to leave without incident. The episode received an incredible 9.8 rating on IMDb.