The 9 Most-Anticipated Romance Novels of 2021
Looking for the best romance novels to make you swoon, laugh, think, and cry this year? These nine books are some of the most-anticipated romance novels of 2021 – from lighthearted rom-coms to intriguing tearjerkers and everything in between.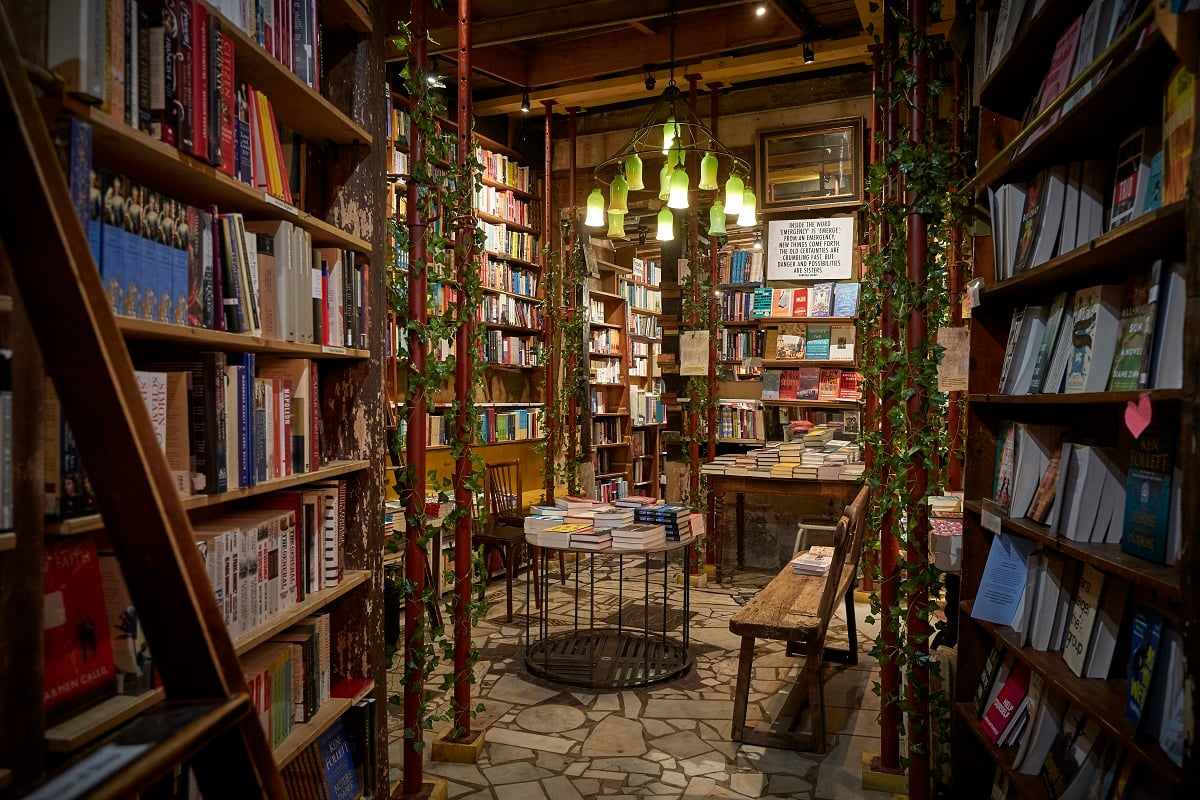 'First Comes Like' by Alisha Rai
Release Date: Feb. 16
Alisha Rai's First Comes Like is the third novel in her Modern Love series (which includes The Right Swipe and Girl Gone Viral). An ambitious beauty influencer falls for a soap opera star from a Bollywood family after he slides into her DMs – but she's been catfished. Still, the real celeb behind the catfish isn't above posing as her boyfriend to appease the paparazzi and her family. It's just for the publicity…until it isn't.
'Honey Girl' by Morgan Rogers
Release Date: Feb. 23
Morgan Rogers' debut novel, Honey Girl, is a queer love story with heat and humor. Grace Porter is a newly-minted Ph.D. in astronomy. What better way to celebrate than a very out-of-character girls' trip to Las Vegas? But what happens in Vegas doesn't always stay in Vegas – at least not when she wakes up with Yuki Yamamoto, a total stranger and her overnight wife.
'Act Your Age, Eve Brown' by Talia Hibbert
Release Date: Mar. 9
Talia Hibbert, a USA Today Bestselling author of romance novels, is coming out with her third book in the Brown Sisters series with the enemies-to-lovers rom-com Act Your Age, Eve Brown.
Eve Brown is known for her (mostly) endearing brand of chaos. But when she goes too far, she has to find a steady job – and fast.
Bed and breakfast owner Jacob Wayne is the opposite of impulsive, so he's not exactly intent on hiring the disorganized "hot mess express" when she shows up for an interview. But after she accidentally breaks his arm in a car accident, she has to help out…right? Neither Eve nor Jacob is thrilled with the close quarters – at least not at first.
'The Dating Plan' by Sara Desai
Release Date: Mar. 16
The Marriage Game author Sara Desai returns with a marriage of convenience romance in The Dating Plan.
Venture capitalist Liam Murphy and software engineer Daisy Patel were childhood friends, but now they need each other in a whole new way. Daisy needs to get her parents off her back by getting married, and Liam needs to ensure that his inheritance will stay intact. But their secretly arranged marriage is about to become a lot more.
'Twice Shy' by Sarah Hogle
Release Date: April 6
Sarah Hogle's Twice Shy is a charming take on enemies-to-lovers romance fiction, featuring an endearingly introverted heroine and a headstrong hero.
Maybell Parish has always had her head in the clouds, and she doesn't plan on changing that anytime soon. Moving to a house she inherited from her aunt in a remote part of the Smokies is right up her alley. But the stubborn groundskeeper, Wesley Koehler, isn't. In fact, they couldn't be more different. But opposites attract, especially when they share such intense chemistry.
'Second First Impressions' by Sally Thorne
Release Date: April 13
Sally Thorne's novel The Hating Game was recently adapted into a movie starring Lucy Hale – and now, Thorne is back with another funny, lighthearted romance, Second First Impressions.
The Parloni sisters are retired – and a bit bored. So when they place an ad for some help around the house, they'd prefer if he was handsome enough to spice things up a bit. Teddy Prescott, a tattooed rich guy with an aimless streak a mile wide, fits the bill. But it's the manager of the Parlonis' retirement villa, Ruthie Midona, who might just be able to help Teddy find some direction.
'One Last Stop' by Casey McQuiston
Release Date: June 1
Casey McQuiston is already a well-known romance author, having penned the recent bestseller Red, White and Royal Blue. One Last Stop is another big-hearted love story with a heavy dose of magic.
August doesn't believe in magic or the supernatural; she prefers to stick to the real and tangible, like waitressing in her new hometown of New York City. But when she runs into Jane, a dreamy savior in a leather jacket – who is quite literally a time traveler from the 1970s – on the subway one day, she might just have to face fate once and for all.
'Devil in Disguise' by Lisa Kleypas
Release Date: July 27
New York Times bestselling author Lisa Kleypas captures a passionate, opposites-attract romance in her new work of historical fiction, Devil in Disguise.
Lady Merritt Sterling, a widow who's managed to sidestep a scandal among the London elite since her husband's death, might just have to rethink her buttoned-up persona when she meets Keir MacRae. Keir is a rough-around-the-edges Scottish whisky distiller with a questionable past that's hot on his heels. He's the perfect man to avoid if you want to keep the approval of polite society – and your heart.
'The Heart Principle' by Helen Hoang
Release Date: Aug. 17
Helen Hoang returns with the third release in her wildly popular The Kiss Quotient series with The Heart Principle.
Retail CEO Quan Diep is known as a bigshot and playboy, but he doesn't want any part of that world. His former crush, Camilla – who's technically engaged, but who's keeping track – is finally giving him a bit of attention.
Meanwhile, Camilla's older sister, Anna Sun, pretends she can't stand Quan despite harboring a secret attraction to him. But when she has to seduce him for reasons involving marriage and money, the attraction might not be so secret anymore.