The 9 Most-Anticipated YA Novels of 2021
The young adult fiction genre has exploded in the last decade – for readers of all ages. These books are nine of the most-anticipated YA novels of 2021, including both sweeping epic fantasies and lighthearted teen rom-coms.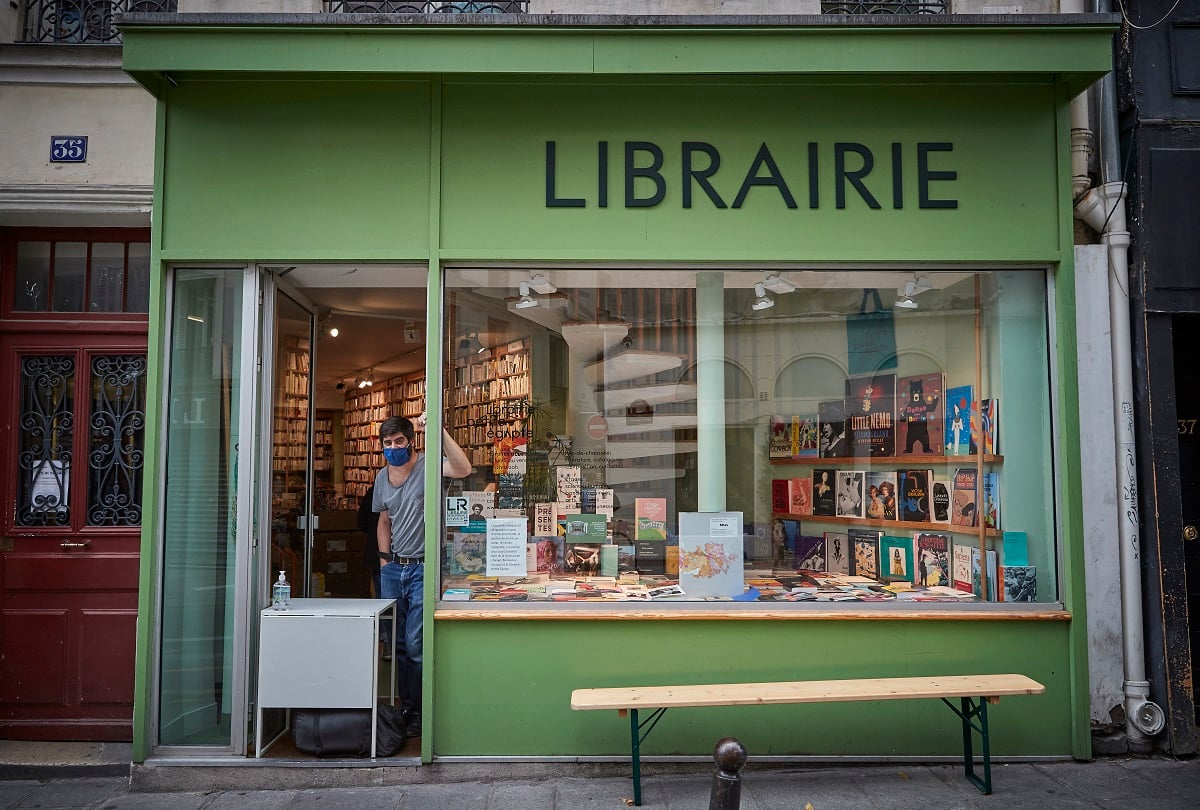 'The Wide Starlight' by Nicole Lesperance
Release Date: Feb. 16
Middle grade and YA author Nicole Lesperance sends a determined 16-year-old across the continents to find her missing mother in The Wide Starlight.
Eline Davis lives in Cape Cod with her father because she lost her mother to a whistle and the Northern Lights – literally. Her mom was swept away a decade ago on a fjord in Norway. After Eli whistles to the Northern Lights again, she'll have to help her mother find her way back to her, one way or another.
'The Shadow War' by Lindsay Smith
Release Date: Feb. 23
From Lindsay Smith, the author of A Darkly Beating Heart and Sekret, comes The Shadow War, an epic YA historical fantasy tinged with sci-fi and set in World War II. Five teens, each with their own reasons for wanting revenge, fight forces both supernatural (like the shadow realm) and all too worldly (like the Nazi regime and corrupt abusers) in the forests of Germany.
'Good Girl, Bad Blood' by Holly Jackson
Release Date: Mar. 2
The YA mystery Good Girl, Bad Blood is Holly Jackson's highly-anticipated sequel to the wildly popular A Good Girl's Guide to Murder. Having released a viral true-crime podcast, Pip has put her detective days behind her – or so she thinks, until Jamie Reynolds goes missing and the police won't do a thing about it.
'Home Is Not a Country' by Safia Elhillo
Release Date: Mar. 2
Poet Safia Elhillo is set to release Home Is Not a Country, a hauntingly beautiful coming-of-age novel. At its center is Nima, who feels left out and out of place just about everywhere. When she loses her best friend, too, she has to search for who she really is – and where she truly belongs.
RELATED: These 6 Contemporary Locked-Room Mystery Novels Will Keep You Guessing
'The Marvelous Mirza Girls' by Sheba Karim
Release Date: April 21
Sheba Karim's The Marvelous Mirza Girls is a YA romance with a poignant look at growing up. Noreen goes to New Delhi with her mother for a gap year after graduating from high school. There, she finds romance – and a sense of home – in Kabir, who serves as her unofficial tour guide in the city. But soon, a shocking family controversy threatens what they have together.
'Tokyo Ever After' by Emiko Jean
Release Date: May 25
Emiko Jean's Tokyo Ever After is a Princess Diaries-esque modern fairy tale. Izumi Tanaka has always felt at once "too American" for Japan and "too Japanese" for her northern California neighbors. But she has to work even harder to find herself and grapple with who she is at the core when she finds out she's a Japanese princess – really!
'The (Un)popular Vote' by Jasper Sanchez
Release Date: June 1
Jasper Sanchez takes on the politics of election campaigns and "passing" in The (Un)popular Vote, an irreverent, funny #ownvoices YA debut novel. Mark has always had to hide who he is – both with his father, a Congressman, who still refers to him as his daughter, and with his classmates, who think he's a cis guy. When he decides to run for student body president, he's going to have to navigate both who he is and who he wants to be.
'The Box in the Woods' by Maureen Johnson
Release Date: June 15
Maureen Johnson's YA mystery novel The Box in the Woods is the fourth in her Truly Devious series. Stevie Bell is hoping for another case to solve – and one lands in her lap in the form of the Box in the Woods Murders, an unsolved quadruple murder case that took place at a summer camp in the 1970s. With the help of her friends from Ellingham Academy, she'll spend a long, hot summer trying to turn a cold case warm.
'Any Way the Wind Blows' by Rainbow Rowell
Release Date: July 6
Rainbow Rowell concludes the beloved Simon Snow trilogy in a dramatic finale, the young adult fantasy Any Way the Wind Blows.
Simon Snow doesn't know if he wants to be in the World of Mages anymore, and Baz is wrestling with his vampire revelation. Penelope and Agatha have their own problems – like a smuggled American Normal – to deal with. Adventure, drama, and reconciliations are to be expected in the ending of this sweeping saga.