'The Adam Project': Release Date and How to Watch
The Adam Project is a new sci-fi action-adventure that stars Ryan Reynolds and is directed by Shawn Levy. It is coming out soon, and the first few trailers have piqued people's curiosity. Here is what you need to know about The Adam Project, its release date, and how you can watch it. 
When is 'The Adam Project' going to be released?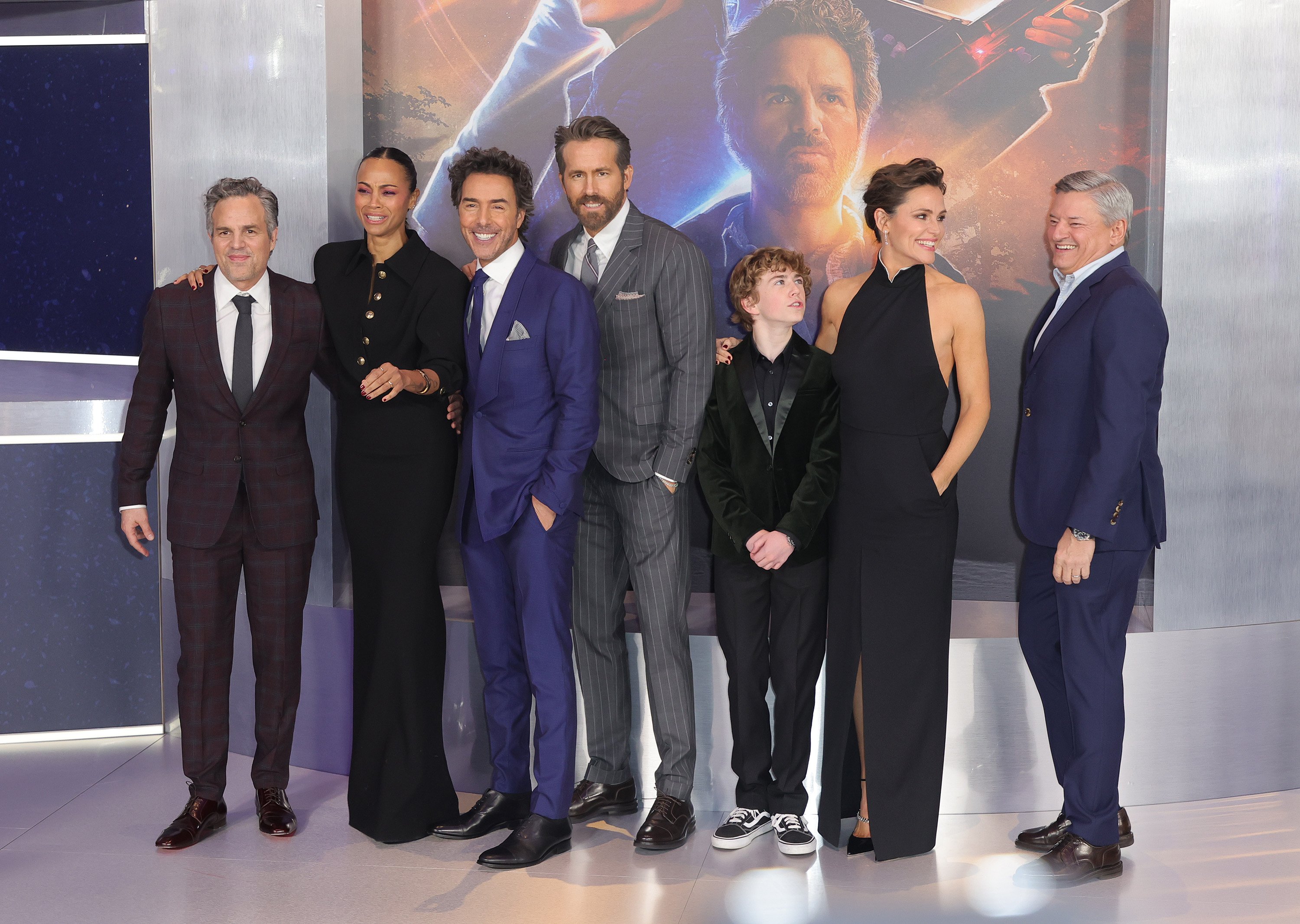 The Adam Project is being released on March 11. In addition to Reynolds, the film also stars Walker Scobell, Mark Ruffalo, Zoe Saldana, Jennifer Garner, and Catherine Keener. Reynolds plays Adam Reed, a time-traveling fighter pilot who teams up with his 12-year-old self (Scobell) on a mission to save the future.
On this mission, both Adam's also recruit, their dad (Ruffalo), who is dead in the time that Reynolds is from. The Adam Project features a script penned by Jonathan Tropper, T.S. Nowlin, Jennifer Flackett, and Mark Levin. The film is produced by Skydance Media, 21 Laps Entertainment, and Reynolds' production company, Maximum Effort. 
Ryan Reynolds compares 'The Adam Project' to classic films from the 80s
The trailers for the movie promise an entertaining, sci-fi blockbuster with a lot of heart. The relationship between Scobell and Reynolds seems to be the heart of the movie, while there will also be emotional moments between Reynolds and Ruffalo. In an interview with Variety, Reynolds says the project feels like "wish fulfillment" and compares it to beloved films like E.T. and Back to the Future.
"It felt like one of those big wish fulfillment movies with huge stakes and high concept, but it was really about something very personal as well, which is sort of what I loved about movies in the '80s — what I loved about E.T. and Back to the Future, and anything that [Steven Spielberg's] Amblin did… Goonies," Reynolds explains."It just felt like it sort of harkened back to that kind of filmmaking and in the period we live in right now, it felt timely."
Reynolds is teaming up with Levy once more after the two had a smash hit last year with Free Guy. Reflecting on Free Guy, Reynolds tells Collider that he is thrilled that the movie is "joy" and made people happy during dark times. He says The Adam Project similarly brings out a "warm and nostalgic feeling."
"I loved how Free Guy was joy, and we made that particularly in an era that I certainly wouldn't be naive enough to say that we're completely out of yet, but it was a really tough period in history," Reynolds states to Collider. "The news cycles are just absolutely intense and it was this opportunity to tell a story via a film that really just expressed pure joy and radiated that, and I love that about it. And Adam Project similarly expresses a kind of warmth and nostalgic feeling that were films that we grew up watching. Amblin movies took us away."
Where is the movie available to stream?
On March 11, you will be able to start streaming The Adam Project on Netflix. The Adam Project is one of many original films being released by Netflix and features one of their most star-studded casts. Reynolds recently appeared in Netflix's Red Notice with Dwayne Johnson and Gal Gadot.  
If you are a Netflix subscriber, you can watch The Adam Project at any time once the film debuts. Unfortunately, Netflix doesn't offer a free trial and the film is not being released in theaters so Netflix is your only option to watch this flick. 
RELATED: Mark Ruffalo Wants a Sequel To '13 Going on 30′, 'Maybe 50 Going on 80?'