'The Adam Project' Stars Jennifer Garner and Mark Ruffalo Discuss Playing Ryan Reynolds' Parents, 'We Just Love That Guy'
Jennifer Garner and Mark Ruffalo discuss playing Ryan Reynolds' parents in 'The Adam Project'.
The Adam Project is a time-travel movie where Ryan Reynolds teams up with a younger version of himself (Walker Scobell). Since Reynolds is coming back from the future, this means that Jennifer Garner and Mark Ruffalo are actually playing his parents, despite being around the same age. Garner and Ruffalo discuss their experience of playing the parents of Deadpool himself. 
'The Adam Project' is a throwback to 80s sci-fi movies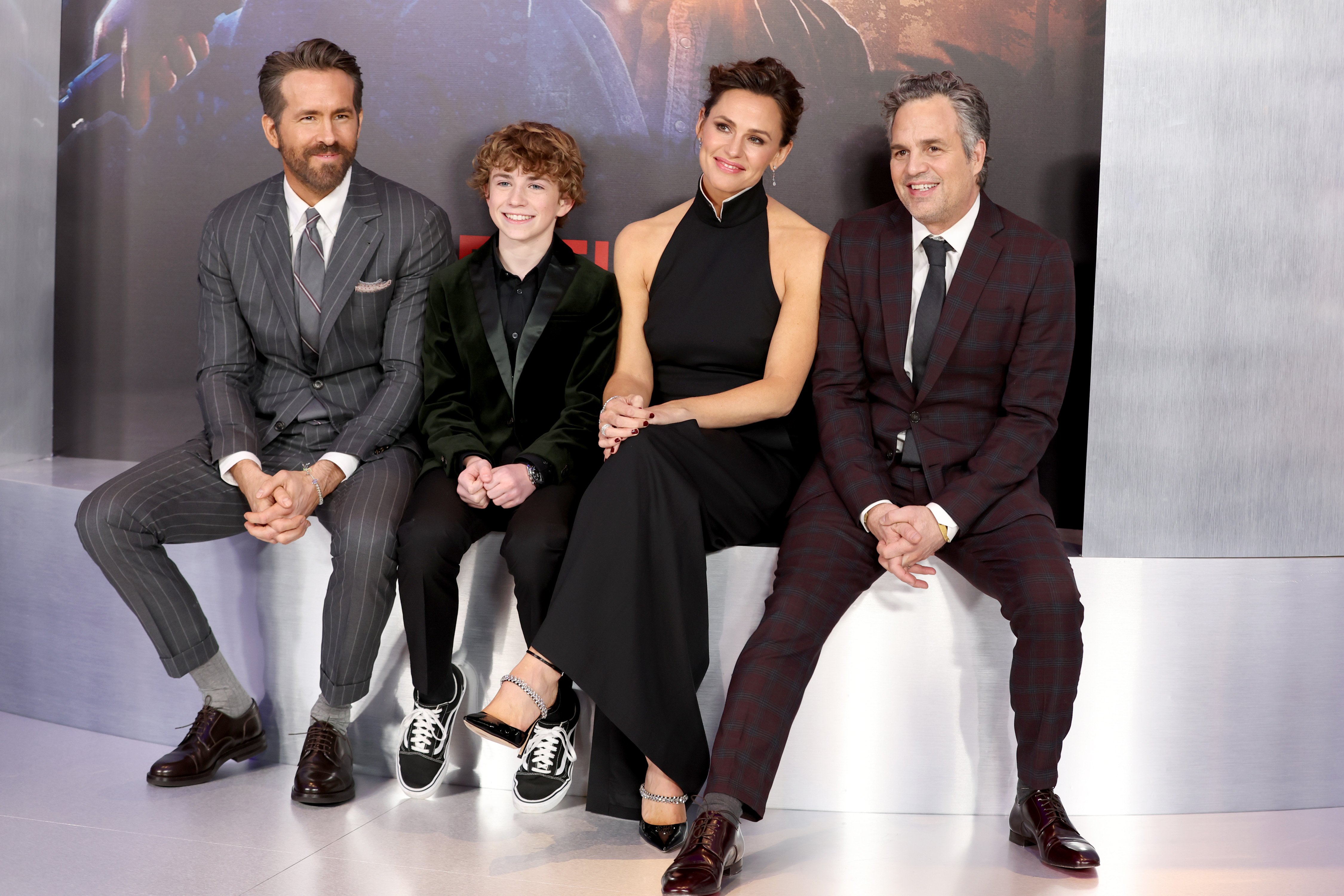 Directed by Shawn Levy, The Adam Project stars Reynolds as Adam Reed, a time-traveling fighter pilot who goes back in time to team up with his 12-year-old self for a mission to save the future. The cast also includes Ruffalo, Garner, Zoe Saldana, and Catherine Keener. Reynolds and Levy previously teamed up on Free Guy, which ended up being a massive hit with both audiences and critics. 
The trailers have shown a sci-fi adventure that has plenty of action but also plenty of heart. In an interview with The Hollywood Reporter, Reynolds said The Adam Project reminds him of classic 80s movies that appealed to both kids and adults. 
"Movies like E.T., Back to the Future, Stand by Me and Goonies all appealed to kids as if they were adults," Reynolds says. "[The Adam Project] has a storytelling device that doesn't feel slow, so it's the same pace that we watch movies these days, but it also has this high-concept, wish-fulfillment engine behind it. And, at the end of the day, it's a very personal story, a story about something that I think every single person can relate to."
Garner and Ruffalo share their delight in playing Reynolds' parents
One of the emotional cores of The Adam Project is the relationship between Reynolds and his parents. In an appearance on Good Morning America, Ruffalo and Garner praised the work that Reynolds puts into this film while also cracking jokes about being his parents. 
"He does not make his bed, first of all," Garner joked. "We just love that guy. He's heaven. Ryan Reynolds wore every hat. He produced, he wrote a bunch of this stuff, he killed it every single day…He's a pure movie star in this movie."
"He's amazing," Ruffalo added. "I'm proud of my boy."
Garner and Ruffalo played a romantic couple before in 13 Going on 30 and this is their first reunion since that film premiered 18 years ago. 
Garner praises both of her movie sons in 'The Adam Project'
In the film, Garner plays the mother of two versions of her son. The majority of this movie really relies on the chemistry between Scobell and Reynolds who are the same person, but drastically different in many ways. 
While this is Scobell's first role, Garner says he is "out of this world" and praises the work he does in his first role. 
"Little Ryan, Walker Scobell, this is his first movie," Garner told GMA. "He plays the young version, because this is time travel, you see both Ryan older and Ryan younger. Walker Scobell is just out of this world."
The Adam Project premieres on Netflix on March 11.