The Adorable Way Prince Harry Supported Meghan Markle Through Her First Job Post-Royal Exit
Prince Harry and Meghan, Duchess of Sussex's lives have been changing quite rapidly this year. In January, the two announced that they were stepping down from their positions as working royals and forging a new path for themselves. Since then, the two have fulfilled the last of their royal duties and been taking on new projects. Meghan's latest job was doing the voiceover for the Disney+ documentary, Elephant. And though Prince Harry did not have an active part in the documentary, he supported Meghan the whole way through.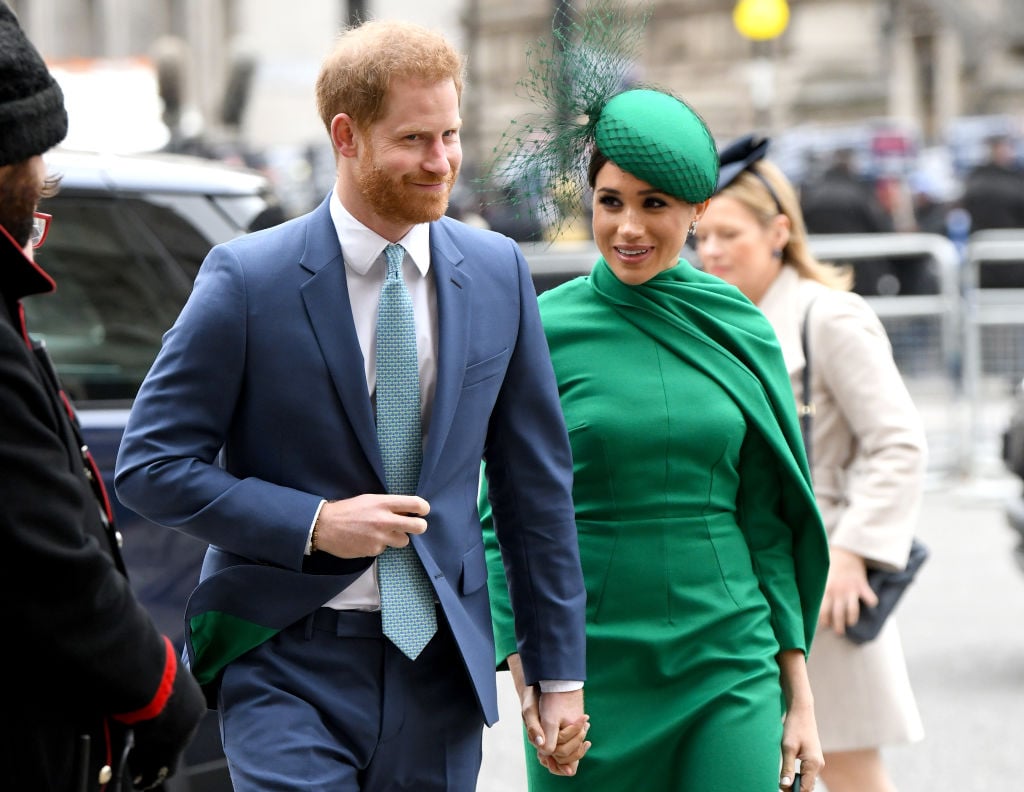 Meghan and Harry's royal exit
This year has been shaping up to be the year of independence for Meghan and Harry. But that freedom did not come easy. They both had to give up a number of things in order to obtain it. Buckingham Palace released a statement detailing exactly what would change for the Duke and Duchess of Sussex.
"As agreed in this new arrangement, they understand that they are required to step back from Royal duties, including official military appointments," the statement read. "They will no longer receive public funds for Royal duties."
"With the queen's blessing, the Sussexes will continue to maintain their private patronages and associations," it continued. "While they can no longer formally represent the queen, the Sussexes have made clear that everything they do will continue to uphold the values of Her Majesty."
"The Sussexes will not use their HRH titles as they are no longer working members of the royal family."
Meghan Markle's latest job
When they first announced their exit, Prince Harry and Meghan made it clear that they wanted to earn their own money. And in order to do that, they need to work. Meghan had been asked to do the documentary before the exit was even announced.
According to Hello Magazine, Meghan was asked about the project in the summer of 2019 by filmmakers Mark and Vanessa Berlowitz. She'd reportedly seen footage of the film over the years and the creators thought she would be great to narrate the project because of how passionate she was about the animals.
Prince Harry's support
Harry was right there with Meghan as she recorded the voiceover in October at London's Pinewood Studios. In fact, he helped her figure out which pronunciations to use.
"We had Harry from the cheap seats in the back sort of suggesting some alternative pronunciations," documentary director and producer, Mark Linfield told Entertainment Tonight.
"Only on the African words because obviously he's spent so much time in Botswana," the documentary's producer, Vanessa Berlowitz, added.
Since Meghan is now living in LA with Harry, we may be seeing a lot more acting and voiceover work from the former Suits star.
Right now, the pair are enjoying life in LA before taking on any more big roles.
"They are spending time as a family and taking a break away from the spotlight," a source told Entertainment Tonight.
What is the documentary about?
The documentary "follows one family's extraordinary 1,000-mile journey across Africa on an adventure that will change their lives," according to its trailer. In return for agreeing to do the voiceover, Meghan asked for a donation to the charity Elephants Without Borders.