The Advice Russell Wilson's Mother Gave Him About Step-Parenting Ciara's Son
Russell Wilson has been lauded as an almost-perfect husband and father in the way that he dotes on his beautiful family. He and his singer wife, Ciara, have been married for almost four years and Wilson has been a second father to her son from a previous relationship. Wilson's mother recently opened up about the advice she gave her son at the beginning of his relationship with Ciara.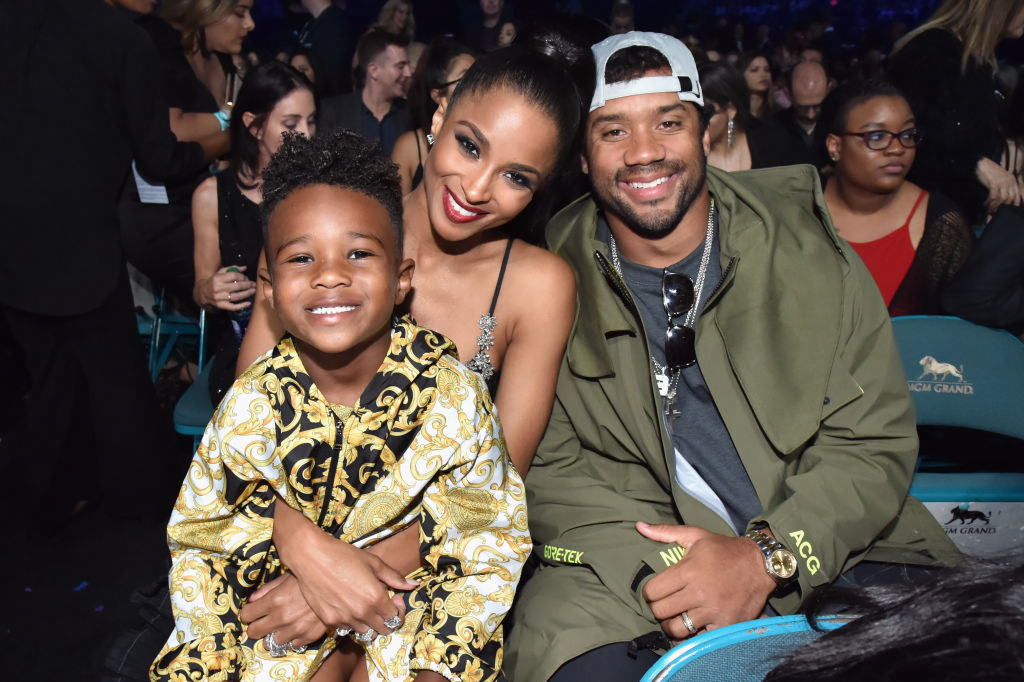 Russell Wilson and Ciara's relationship
Wilson and Ciara began dating in 2015. He was previously married and Ciara was a single mom who ended a relationship with rapper Future, just months earlier. Their first public appearance together was at the 2015 White House State Dinner. They became engaged in 2016 and married in a beautiful ceremony in England.
Ciara has spoken about how different her relationship with Wilson is from previous relationships she's experienced. She's specifically revealed that it took experiencing heartbreak in order for her to prepare for having such a strong relationship with Wilson.
Ciara admitted that following her split with Future, she was devastated. "I'd have moments when I would be in the shower, I'd be crying," Ciara admitted. "I had a few different settings — crying in the bedroom, crying in the shower…crying because I'm not in the happiest place, and it hurts what I'm going through." I took the time to heal before getting into a new relationship."
She took the time to heal and once she met Wilson, she knew something was special about him.
Russell Wilson's mother told him to love Ciara's son as his own
One of the greatest attributes of the Wilsons marriage is the way in which Russell has embraced his step-son. Ciara has been vocal about how integral their bond was in confirming that Russell was indeed the man for her.
"When Russ came into our lives, Future was two months old. It was different," Ciara admitted on an episode of Red Table Talk. "I had never had that feeling in my life. It was calm. That consistency is so crucial. Whenever he would think of me, he would think of my son and to love me is to love my son. It's a different level of love."
Wilson's mother Tammy appeared on the Raising Fame podcast and spoke about his relationship with both Ciara and her son. Tammy revealed that she advised him to develop a strong relationship with Future the moment he decided to date his now-wife, saying:
"When he first told me about her [Ciara], he sent me this picture. I'm like, 'She looks familiar.' I didn't really follow Ciara…And I'm like, 'Doesn't she have a kid?' He and I had conversations about that. I look at my own situation and how I was born, and so I can't judge anybody. So I said to him, 'Okay, if you're really serious about it then you have to love that kid as if it were your own even if that means that you give that kid your name. If you're going to be with someone who has a kid you can't treat that kid any differently than if it were yours."

Tammy Wilson on 'Raising Fame'
Tammy is proud of Wilson's parenting and declared that "he loves everything about Ciara." He's taken on the proud title of "Papa Russ" to Future and shares touching photos of the two on his social media pages. The Wilsons welcomed their daughter, Sienna, in 2017. They recently announced that they are expecting their third child together.