The Album John Lennon Described as 'the Worst Time of My Life'
While John Lennon ended up feeling trapped by The Beatles, he probably looked back fondly at most of the band's recording sessions. After all, he had bandmates who understood him unlike any other musicians and a producer (George Martin) who put out good records without fail.
When Lennon went solo, he teamed up with legendary producer Phil Spector. Their early collaborations, including Plastic Ono Band and Imagine, were major successes. However, if you watch the Imagine film, you can tell things weren't always going smoothly. (Lennon berating Spector is one clue.)
By late 1973, the relationship hit an even rougher patch during the sessions for Lennon's Rock 'n' Roll in Los Angeles. These dates fell during the period his estrangement from Yoko Ono and extended booze-and-drug fest known as John's "lost weekend."
With Spector showing up late every day — and firing a handgun at one session — things spiraled out of control while recording Rock 'n' Roll. Later, Lennon described patching the album together from a year's worth of sessions as "the worst time of my life."
John's recklessness and Spector's frightening behavior made 'Rock 'n' Roll' a nightmare.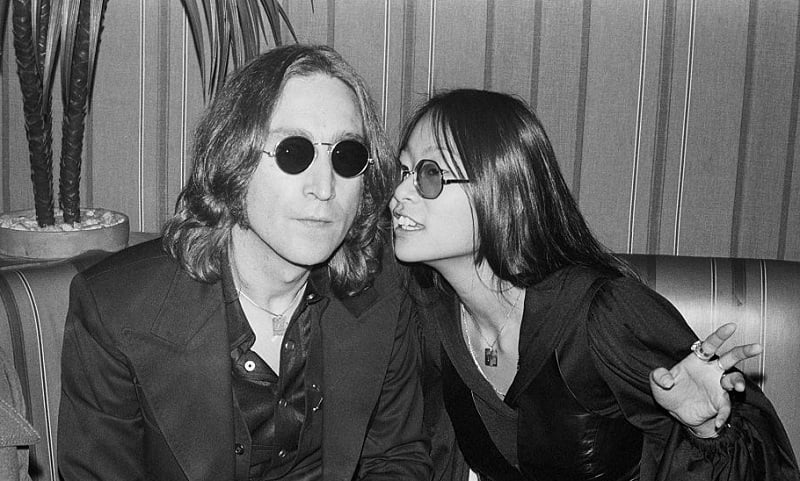 Somewhere between late '73 and early '74, Lennon found Spector at his most insane (which is saying something). Spector's routine tardiness had already created a window for John and the many musicians in attendance to begin partying early; but Spector's in-studio behavior crossed the line.
According to May Pang, the Lennon-Yoko assistant who became John's girlfriend during this period, the group got bounced out of the studio and had to relocate because someone crashed a liquor bottle on the main console.
At some point, Spector also fired off his gun inside the studio. "I don't like to tell tales out of school, y'know," John told Rolling Stone in 1975. "But I do know there was an awful loud noise in the toilet of the Record Plant West." (Spector also began dressing up in costumes during this period.)
While the band was recording music during all this, Spector began leaving the studio each day with the tapes. Somewhere after the New Year, Lennon lost contact with Spector entirely. And then Spector almost died in a car crash.
Lawsuits, drunken recordings, and Spector's disappearance made John's life miserable.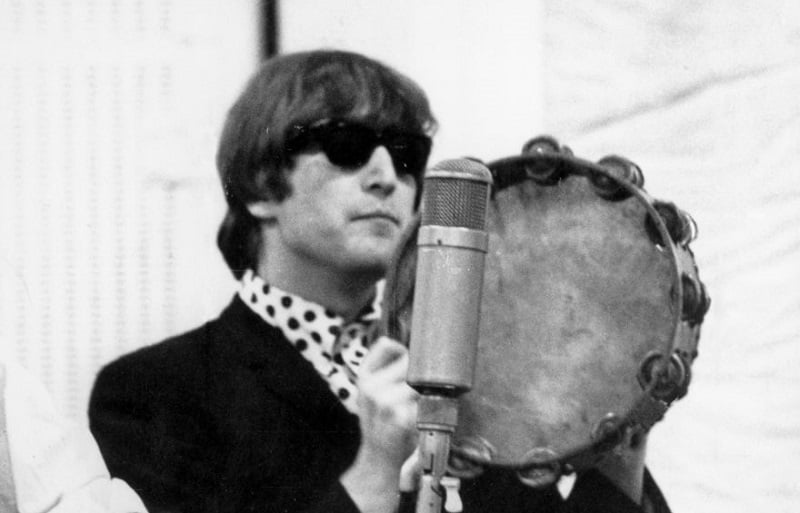 From a musical standpoint, Lennon had little idea of what his band was producing during the Rock 'n' Roll sessions. For the first time in their collaborations, he had given Spector control of the dates so he could concentrate on singing the classic tracks.
Once Spector disappeared in early '74, Lennon didn't know what the band had on tape. Then Spector nearly died in a car accident that March. At some point, Spector began calling Lennon to tell him he had the tapes, but wouldn't release them without money.
Eventually, Lennon and his record label sued to get the tapes — at which point he realized many were unusable. (John described hearing his band out of tune on several tracks.) So he had to round up a group to finish the record.
Considering Lennon was also being sued by Chuck Berry's publisher during this wild period, you can see why he saw Rock 'n' Roll as one of his darkest moments.
"It started in '73 with Phil and fell apart," he told Rolling Stone. "I ended up as part of mad, drunk scenes in Los Angeles and I finally finished it off on me own. And there was still problems with it up to the minute it came out. I can't begin to say, it's just barmy, there's a jinx on that album. "
Also see: The Beatles Song John Lennon Said He Could've Sung Better Than Paul McCartney