'The Amanda Show': A 'Moody's Point' Sketch Featured a 'Brady Bunch' Star
For a generation of young millennials, Nickelodeon shows like The Amanda Show were their introduction to the world of sketch comedy. Created in the same vein as All That, where the titular Amanda Bynes got her start, the program produced several memorable characters for the young viewers. While the TV show was made for children and tweens, it also threw bones toward the adults. At no point was this clearer than in the casting of The Brady Bunch's Maureen McCormick, who played a memorable role in the show's recurring 'Moody's Point' sketches.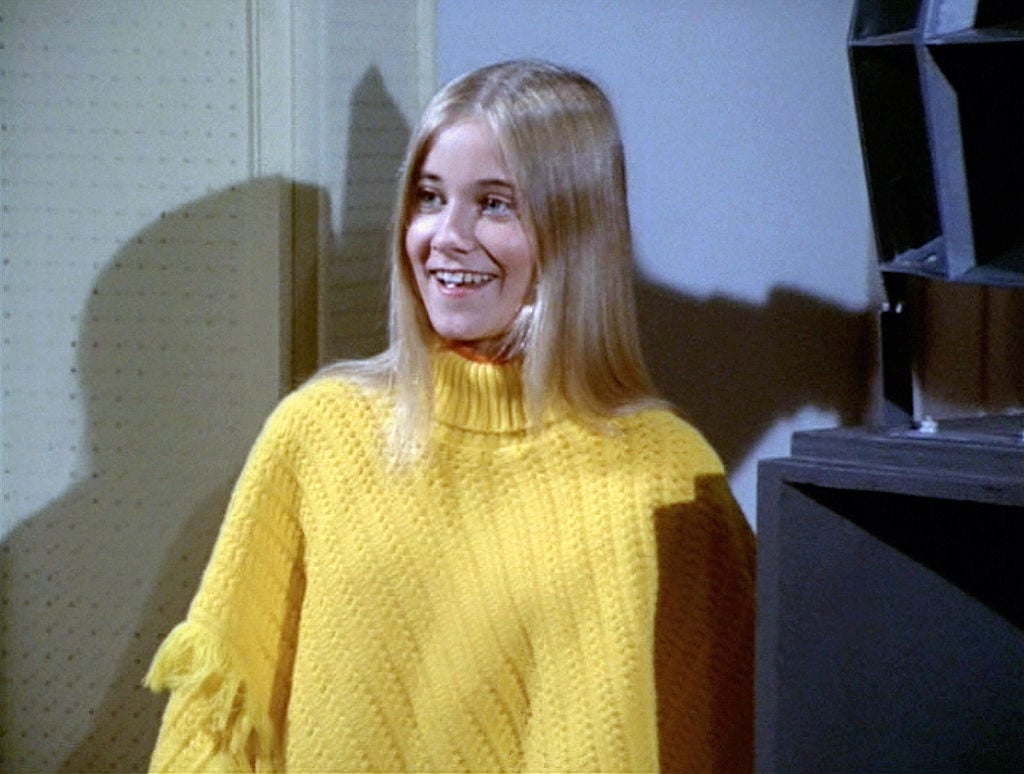 What was The Amanda Show?
Although Amanda Bynes's recent history hasn't involved much acting, there was a time when she was viewed as a talented, young, charismatic actor destined for great things. After joining All That for its third season, Bynes became a fan-favorite thanks to her character work on recurring skits like 'Ask Ashley', which played with Bynes's natural charm by having her answer questions as a sweet child with severe anger issues. 
From there, Bynes became one of the most popular young stars that Nickelodeon had to offer. On top of All That, Bynes began appearing in other programs like the game show Figure It Out, which allowed her to show off improvisational skills on top of her character work. However, her biggest break came with The Amanda Show in 1999.
This program, which ran for three seasons and 46 episodes, was similar to the SNL-inspired formula of All That. Fans were introduced to a cast of memorable characters played by Bynes, Drake Bell, Josh Peck, and several other talented performers. From Judge Trudy to Penelope Taynt, Amanda's biggest fans, Bynes showed off the range that would eventually make her a leading lady.
Still, the most memorable character the show produced might have been the lead in 'Moody's Point'. 
Moody's Point
RELATED: 'The Amanda Show': 1 'Violent' Episode Was Only Aired Once
Every once in a while, The Amanda Show would have a sketch parodying shows like Dawson's Creek and other teen dramas. 'Moody's Point' focused on a young teenager who lost her mother in a hot air balloon accident and whose father recently lost his toe. The sketch was memorable for many reasons. 
On the one hand, between all of the absurd comedy bits, Bynes showed that she could pull off drama, albeit in the form of parody. Second, it featured several memorable characters such as Spalding, who was played by a young Taran Killam. 'Moody's Point' was so popular that creators pitched a spinoff that never came to be. 
Throughout The Amanda Show's run, fans loved the melodramatic riff on the type of television that dominated airwaves at the time. However, when the show revealed that the lost mother was not dead but still in her hot air balloon, fans of classic television might have noticed a familiar face.
A Very Brady Casting Choice
Fans who stayed up late enough might have known Maureen McCormick from The Brady Bunch reruns that aired on Nick at Nite. However, McCormick's involvement with the channel became more direct when she took on the role of Moody's mom, according to E!. After several episodes had hinted that her character was dead, fans were delighted to see that she was just lost. 
McCormick, who shined in a role that captivated a brand new audience, offered a bridge between the younger audience who loved Amanda and an older audience that knew her for The Brady Bunch. It was a memorable ending to the recurring skit, which never got to put a cherry on top after The Amanda Show was canceled after three years. However, the show's fans will always remember where they were when they found out that her mother was alive.