'The Amazing Spider-Man 3′: Everything We Know About the Canceled Andrew Garfield Sequel
Fans of 'Spider-Man: No Way Home' pushed for 'The Amazing Spider-Man 3,' digging up a canceled project from Sony in 2014.
Spider-Man: No Way Home pushed Andrew Garfield's Amazing Spider-Man movies back into the limelight. Fans started calling for The Amazing Spider-Man 3. However, shortly after The Amazing Spider-Man 2, Sony had plans for sequels.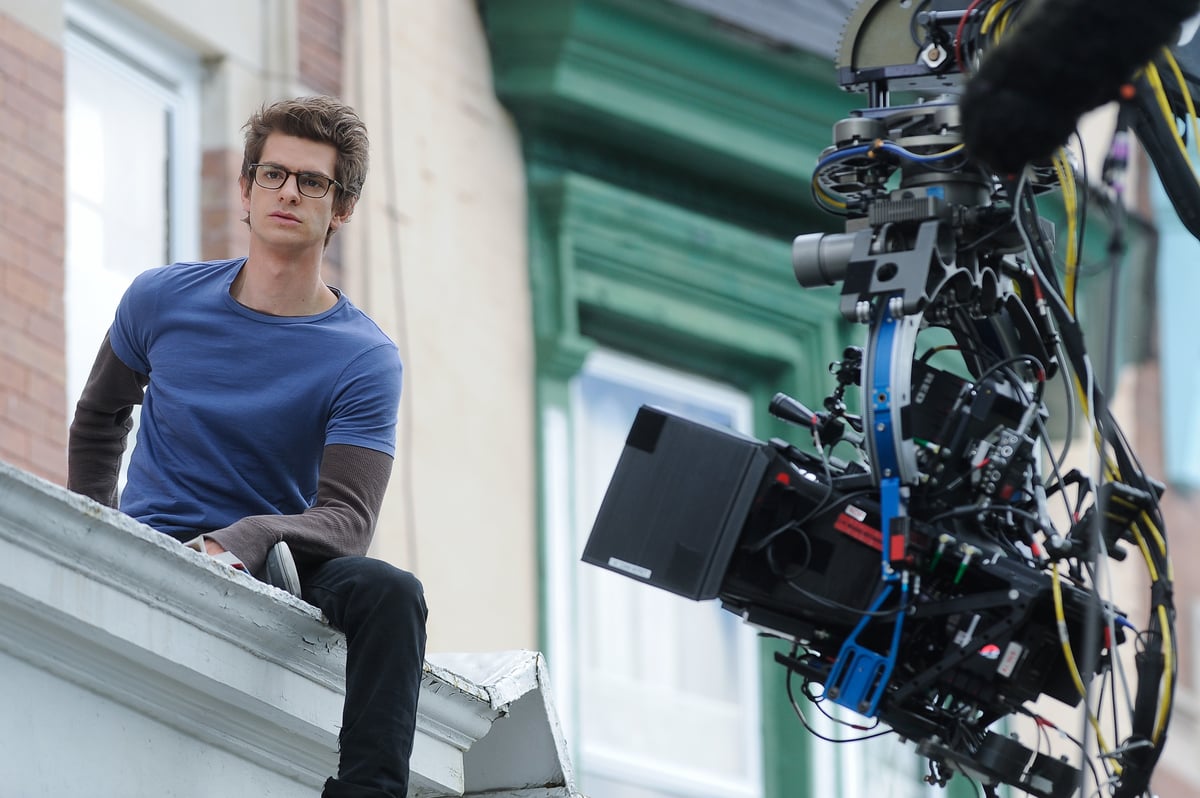 Several casting announcements for the canceled 'The Amazing Spider-Man 3' came in 2014
Years before Spider-Man: No Way Home hit theaters, Sony tried building a connected universe. Even though The Amazing Spider-Man 2 did not perform as well as Sony wanted, they announced The Amazing Spider-Man 3 and 4. They even had plans for a Sinister Six team movie.
"With Sinister Six in the hands of writer-director Drew Goddard, we feel extremely confident placing the film on a prime date in 2016," Hollywood Reporter quoted Doug Belgrad, former president of Sony Pictures, in 2014.
The Amazing Spider-Man 3 cast looked for Garfield to return as Peter Parker, aka Spider-Man. They even planned to bring back Dean DeHaan as Harry Osborn, aka Green Goblin. Fans could have seen the first live-action Black Cat with Felicity Jones returning as Felicia Hardy.
In a deleted scene from TASM 2, Shailene Woodley appeared as Mary Jane Watson after Gwen Stacy's death. However, she did not know if she would return for real in the sequel.
As things ended up, no one returned for the sequel.
What new characters could have appeared in the canceled 'Amazing Spider-Man 3'?
Sony had no shortage of ideas for villains. Names that floated around before Sony canceled The Amazing Spider-Man 3 included Venom, Kraven the Hunter, and Spider-Slayers.
"I like the idea of Kraven, the Vulture, [Doc] Ock," director Marc Webb told ComicBook.com in 2014. "I always thought the idea of Mysterio was interesting. Maybe Scorpion. But really, Kraven, I think, is kind of interesting."
Rumors about Alistair Smythe (B.J. Novak in TASM 2) returning floated around as well. In Marvel comics, Smythe is an elderly Spider-Man villain who sends robotic Spider-Slayers after the webhead.
Norman Osborn, who had seemingly died, might have also returned as the Goblin King in Amazing Spider-Man 3. However, the Norman Osborn rumor did not have much basis.
The plot of the third Andrew Garfield sequel would have had Eddie Brock as a friend to Peter Parker
Fans of Tom Hardy's Venom movies know Eddie Brock. The former reporter-turned-host for an alien symbiote only ever teamed up with Spider-Man in the comics when necessary.
In the few plot details known about the canceled Amazing Spider-Man 3, Eddie would have appeared as Peter Parker's friend. Sony also planned to bring Mary Jane Watson into the series while Peter dealt with his grief over Gwen Stacy.
Sony planned for the film to focus on Spider-Man against the Sinister Six and the Venom symbiote storyline.
Sony had massive plans for the Andrew Garfield Spider-Man. However, they eventually scrapped it all after Sony and Disney failed to reach an agreement over the webhead and fan backlash to many proposed ideas.
Spider-Man: No Way Home has put attention back on TASM and the Tobey Maguire movies. While Garfield might never have gotten The Amazing Spider-Man 3, plenty of fans have rallied to try and get it 'un-canceled.' Only time will tell if the push succeeds.