The 'And Just Like That…' Trailer Has Fans Theorizing About Miranda Hobbes' Love Life
'Sex and the City' fans are anxiously awaiting the release of 'And Just Like That...' on Dec. 9. They are analyzing the trailer until then, and some fans think they've spotted a storyline in the quick clip. Some fans believe Miranda Hobbes will find herself romancing Che Diaz, a comedian, and podcaster that will be introduced in the reboot.
Sex and the City fans were excited when HBO Max finally released the trailer for And Just Like That… on Nov. 12. The crew behind the much-anticipated reboot has promised to bring an entirely new story to fans. While not everyone is convinced that will happen, some things are certainly different. Eagle-eyed fans noticed something in the trailer that was a bit unexpected. A flirtatious look between Miranda Hobbes and Che Diaz has some fans questioning whether Miranda will be dating again in this incarnation of the cult classic. 
Fans think the 'And Just Like That…' trailer proves that Miranda Hobbes is seeing someone new
HBO has been pretty careful to keep the storylines attached to And Just Like That… under lock and key. The trailer, while exciting, was carefully constructed to give very little away. Still, fans are sure they sense a significant romance storyline forthcoming. They are fairly certain it is between Miranda and Che Diaz, the new character portrayed by Sara Ramirez. 
A flirty look in the trailer between Miranda and Che is all the proof some fans needed. There is more to it than that, though. Nixon and Ramirez were also spotted filming a scene together that looked a bit more than friendly. While fans are chatting about the potential, HBO is remaining quiet. The streaming platform has not commented on the theories and rumors. 
Smaller hints indicate that there might be trouble between Miranda and Steve, at the very least 
Whether Miranda chooses to date Che or starts seeing someone else, it looks like there is trouble between Miranda and her long-time love, Steve Brady. Not many fans have noticed, but Nixon doesn't appear to be wearing a wedding band when in character. The lack of a ring suggests all is not well between Miranda and Steve, although David Eigenberg, the actor who portrays Steve, is signed on to the project.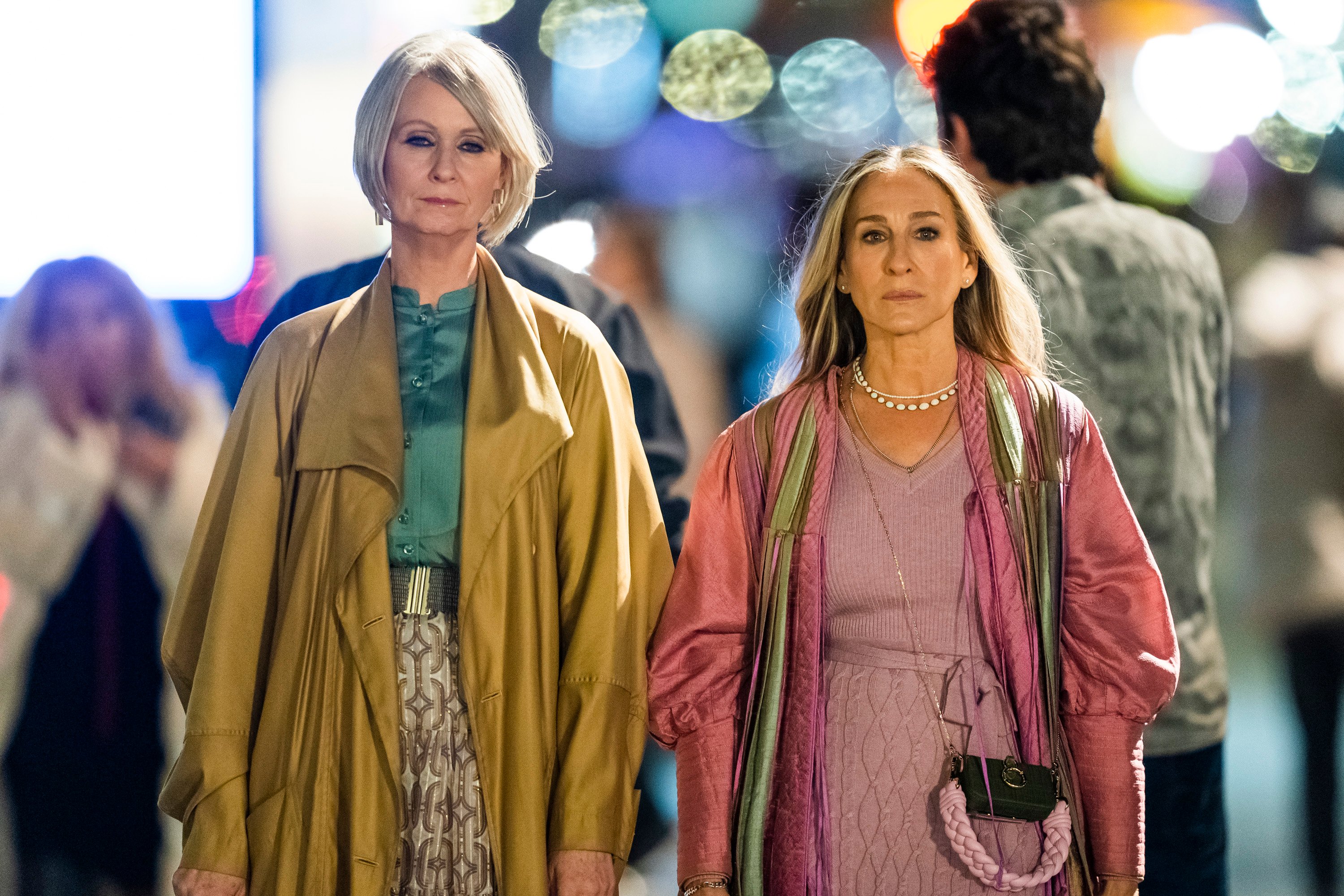 In Sex and the City: The Movie, Steve and Miranda nearly divorced when Steve cheated on her with someone he met at his bar. The pair separated but eventually reconciled. They were happily together in Sex and the City 2, but anything could have happened between 2010 and now. Miranda's missing wedding ring has gone mostly unnoticed, but most fans have been heavily focused on Carrie Bradshaw and Mr. Big's storyline. Perhaps two marriages are on the brink this time around.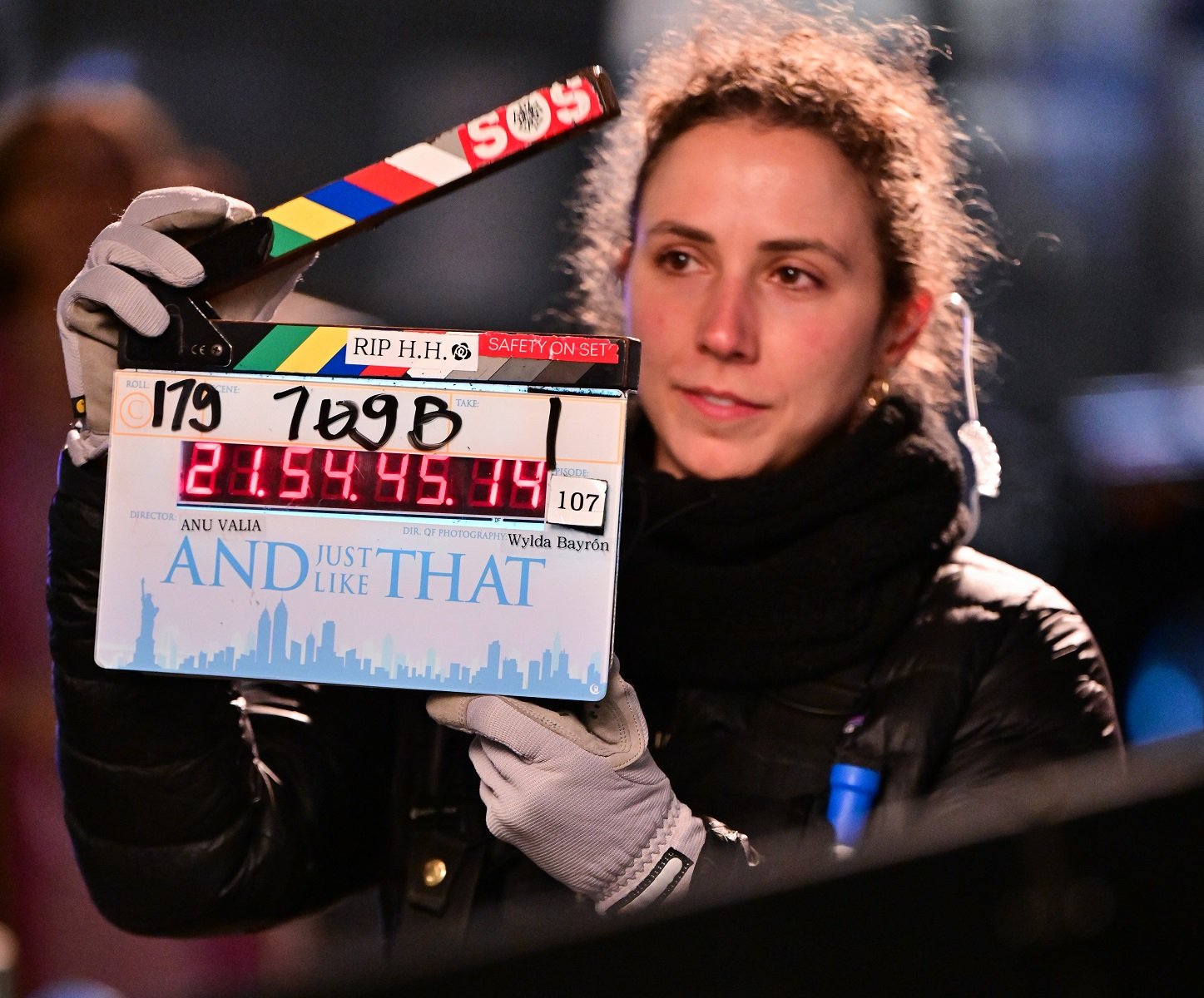 We don't have long to wait to find out. HBO Max will release the much-anticipated series in just a few weeks. While a second season has not yet been confirmed, fans feel certain that HBO will bring their favorite ladies back for at least one more season. Perhaps Miranda's love life will be featured heavily in season 2 if it isn't the main focus of the first 10 episodes.