'The Andy Griffith Show': 1 Co-Star Says Andy Was 'Secure Enough' To Let Peers Shine in Their Roles
The Andy Griffith Show was a huge success not only because of its comforting small-town storylines but also because of its talented cast. The show was a springboard for more than a few careers.
One of the lucky actors who got their start on The Andy Griffith Show was Jim Nabors. As he once explained, it wasn't an accident that so many people from the series did well. Andy Griffith had a way of letting his fellow actors shine. 
'The Andy Griffith Show' is well-loved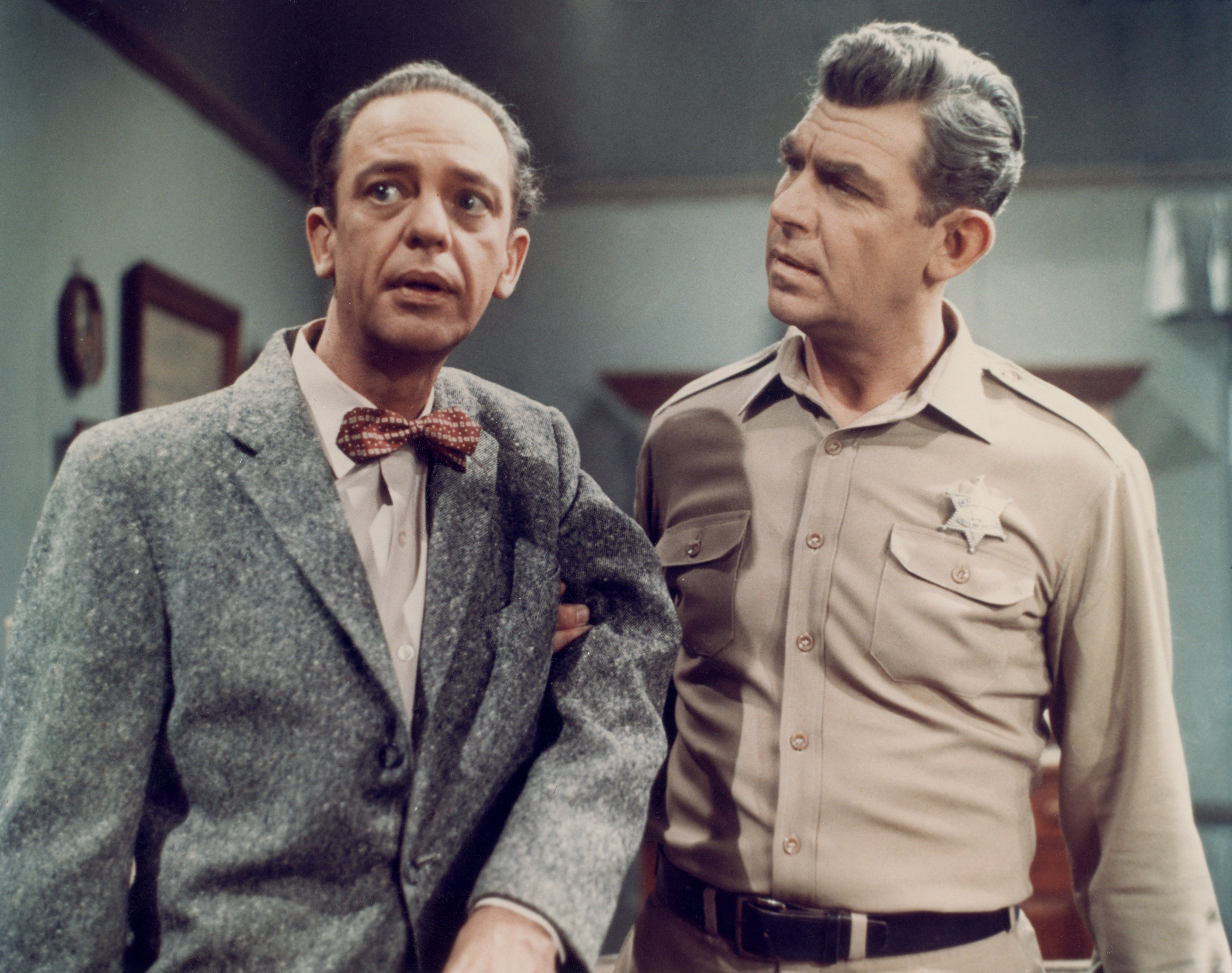 The fictional town of Mayberry was home to a show that was so beloved that, according to Wide Open Country, it has been shown in reruns for over 50 years since it ended.
Although the show was named after Griffith, who starred as Sheriff Andy Taylor, it was the entire talented cast that made it such a success. The quirky characters, such as Aunt Bee (played by Frances Bavier), Opie Taylor (played by Ron Howard), and Andy's bumbling sidekick Barney Fife (played by Don Knotts), brought the world of Mayberry to life.
When the show began, Griffith was a well-known standup comic. Naturally, he expected to be the funniest character on the show. But when Knotts showed his talent for comedy, Griffith quickly realized that the show would work better if he stepped back and played the straight man. It wasn't the only time he would let one of his cast members shine.
Jim Nabors' unexpected talent
Griffith seemed to have a knack for spotting talent in the people he worked with. According to MeTV, Nabors was relatively unknown when he joined the show in 1963, playing goofy Gomer Pyle. One day shortly after he came on board, Griffith and Knotts were heading out after hours to do a show at a local club, and they invited Nabors to join them. 
The two friends had a routine that alternated songs, skits, and comedy monologues. Griffith asked Nabors what he would like to add to the show. Nabors wasn't sure, saying that he wasn't any good at telling jokes or dancing. Griffith asked if he'd like to sing, and Nabors agreed.
When Nabors got onstage and started singing in his gorgeous baritone, the audience was mesmerized. Griffith insisted that after they heard Nabors sing, they booed him and Knotts when they tried to take the stage again.
Griffith wasn't offended, though. He recognized Nabors' remarkable potential, and he soon had him singing on The Andy Griffith Show. This would help Nabors launch a career as a golden-voiced actor that would take him far.
'The Andy Griffith Show' was only the beginning
Closer Weekly explains that as far as Nabors was concerned, Griffiths encouraging role in his life was typical of how he treated his fellow actors.
"The Andy Griffith Show was," he said, "one of the best ensembles that have ever been on television. Andy was secure enough as a performer in his own right that he could let each one of us go with whatever we could do."
His time as Gomer Pyle lifted Nabors out of obscurity and started him on a successful career. He landed a spinoff show, Gomer Pyle, U.S.M.C., that followed Gomer as he entered the Marines. After the series ended, he went on to do a variety show on CBS, The Jim Nabors Hour, in 1969.
He continued to perform in live shows, TV, and movies for the next few decades before retiring from show business. He and his longtime partner, Stan Cadwallader, started a macadamia plantation in Maui. In 2013, after 38 years together, they were married. Four years later, at the age of 87, Nabors died.
It's impossible to know how different his life might have been if Griffith hadn't discovered his singing talent and showcased it on The Andy Griffith Show.