'The Andy Griffith Show': Andy Griffith's Loved Playing Pranks On 1 Co-Star
As you might imagine, when you confine several talented comedic actors who are used to be the center of attention on a television set for months — or even years — on end, you've got an environment perfect for practical jokes. Many television co-stars end up developing meaningful friendships, but just as many tend to develop serious animosity toward one another after working in close quarters for so long. Of course, there's always the dynamic where one person is having a ton of fun — at someone else's expense! 
While The Andy Griffith Show was certainly a set that produced some genuine and long-lasting friendships, star Andy Griffith was a prankster — and one particular co-star took the brunt of his antics.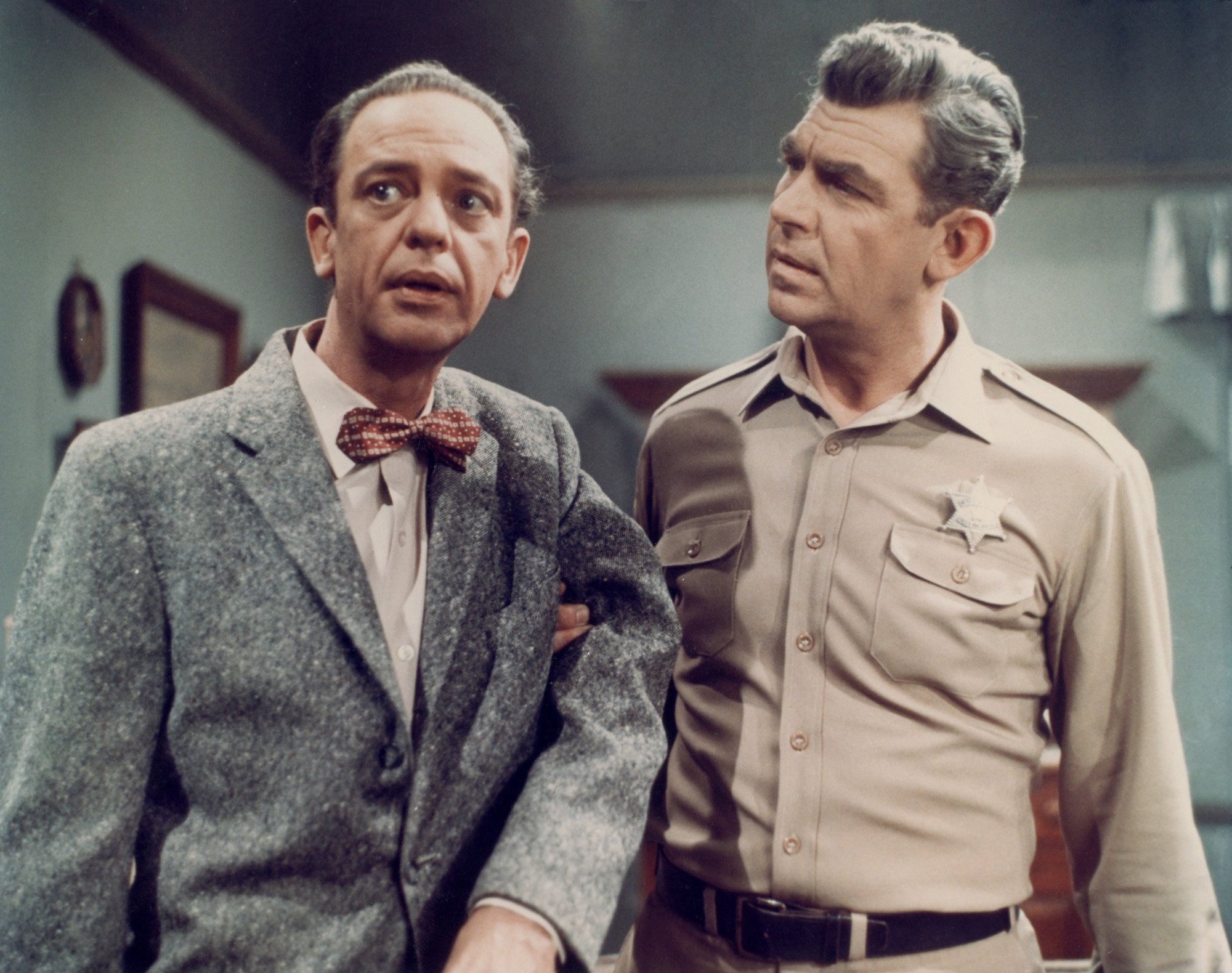 'The Andy Griffith Show' is a classic
The Andy Griffith Show premiered way back in 1960 on CBS. It's hard to believe, but the beloved classic television show is now 60 years old! Iconic references to Mayberry live on, however, showing that this series had some real staying power and cultural impact. The fictional town where everything seemed to go right was a welcome reprieve from the political turmoil and headline-grabbing breaking news that was working its way across the country — something modern-day viewers might recognize. In fact, Andy Griffith himself even went so far as to call the little town the real star of the show: "Mayberry really was the star of the show." The show's producer actually said one time, 'I think we misnamed this show. It should've been called 'Mayberry' to start with.'"
The series ran for eight seasons before finally concluding in 1968. In that time, fans had grown attached to widower town Sheriff Andy Taylor (played by Griffith) and his son Opie as well as Aunt Bee and Deputy Barney Fife. These characters' names and their personalities live on in pop culture fame because they became so enmeshed in Americana.
There was trouble on the set of 'The Andy Griffith Show'
RELATED: 'The Andy Griffith Show's Aunt Bee Actor Frances Bavier Was Something of a Hermit in Her Final Days
The show is remembered wistfully as a portrayal of life as it ought to be with very few conflicts that couldn't be resolved by the end of an episode. In real life, though, there was trouble brewing between two of the co-stars on the set. The actor who portrayed Aunt Bee was notoriously difficult to work with, and Frances Bavier brought that signature complication onto the set. Griffith, ever the professional, did not speak publicly about the troubles, but he did mention that Bavier once called him when she was close to her death and apologized years later for the problems she'd caused, according to KEKB.
Meanwhile, fans might have suspected tensions between Griffith and the actor who portrayed Barney Fife, Don Knotts. After all, the characters had an incredibly strange dynamic with one another, and the work they did was so dependent upon one another. Knotts actually ended up leaving the show after five seasons, but it turns out the entire thing was a misunderstanding. Griffith owned about half of the show, and Knotts owned none of it. When Knotts' five-year contract ended, he asked for an ownership stake, which Griffith misinterpreted as a request for half of his own claim. When he refused, Griffith took his talents elsewhere.
Andy Griffith was a jokester on set
While there may have been a disappointing end to their professional relationship on the set, Griffith and Knotts spent years working together and having a good time. The dynamic was charged with jokes, and it was primarily a one-way street. Griffith was a notorious jokester, and Knotts was the most common target of his antics.
According to Biography, Griffith consistently got under Knotts' skin by calling him "Jess," which was short for Jesse, Knotts' given first name. While Knotts' on-screen portrayal of Barney Fife was one of silly, high-strung energy, Knotts himself was a generally cool and collected guy, so Griffith delighted in throwing him off his calm demeanor. From stealing Knotts' shoe to stringing duck guts around the dressing room, Griffith gave the actor plenty to lose his cool over!