'The Andy Griffith Show': Andy Helped On-Screen Love Interest's Nervousness With an Impromptu Singing Session
The Andy Griffith Show followed the life of Sheriff Andy Taylor as he navigated being a single father. In season one, the character had a girlfriend name Ellie Walker, played by actor Elinor Donahue.
Donahue didn't spend too long on the show, but she made an impression, and fans of the show still think fondly of her character today. While she is most well-known for her role on Father Knows Best, her role on The Andy Griffith Show was no small part.
By the time Donahue came to The Andy Griffith Show, she was pretty experienced in TV acting. However, one scene threw her for a loop. Despite her experience, she needed help from her castmates to get over her nerves about the scene. What could have made her so nervous?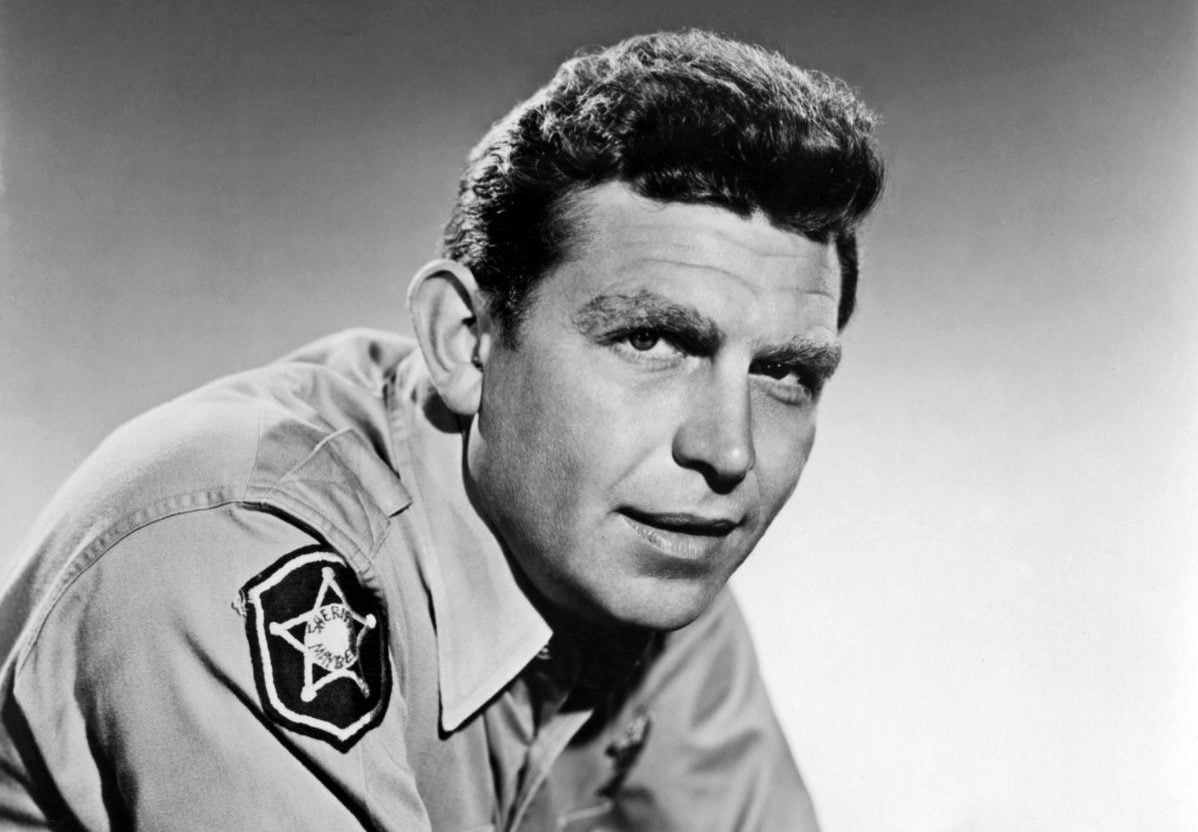 What was 'The Andy Griffith Show' about?
The Andy Griffith Show aired from 1960 to 1968, and was incredibly popular. It was based off the rural, small-town childhood of lead actor Andy Griffith, who played Andy Taylor, the sheriff of the fictional town of Mayberry, North Carolina.
In the show, he lives with his single Aunt Bee and his son Opie; he also has to deal with the incompetence of his deputy, Barney Fife. The show is light-hearted and nostalgic and often deals with Sheriff Taylor being the only sane person in a very kooky town.
Throughout the series, Taylor also has various relationships. The character is a widower, and interested in pursuing a new relationship. There were three major girlfriends he had in the series — the longest-lasting being Helen Crump, played by Aneta Corsaut.
And in the spinoff, Mayberry R.F.D., we see that Taylor ends up marrying Crump. That said, Crump wasn't the first woman Taylor dated on the show.
Who was Andy Griffith's first on-screen love interest?
Before Corsaut came onto the show, Taylor had a love interest in the character of Walker. She came on the show at the beginning of season one. She was a pharmacist taking over the drug store from her sick uncle but found working in Mayberry to be quite the challenge. Nonetheless, she got together with Andy Taylor and had several appearances throughout the season.
This role was a bit of a transition from her role on Father Knows Best, as on Father Knows Best, Donahue played a younger character and had started on that show as a teenager. In The Andy Griffith Show, she was an adult with a career.
For Donahue, this was a bit overwhelming — so she decided to ask to leave the contract early, to have some time to figure herself out. And fortunately, when she decided to return to acting, she was able to find roles.
What made Elinor Donahue so nervous?
The Andy Griffith Show only had one Christmas episode, and it was in the first season. It featured Walker — in particular, it featured a scene where she sang 'Away in a Manger' while Taylor played guitar. But being recorded singing scared Donahue, as she recalled in an interview with Closer Weekly:
They wanted me to sing 'Away in a Manger' with Andy and I tried to get out of it. My mother said, 'Oh for heaven's sake, you sing that in church all the time, you can certainly sing that.' But I was very, very nervous about it.
So Griffith had an idea to help her get over her nerves – involving a bit of deception.
 So at the end of filming one day, we met at a recording studio and [Griffith] got a key. He could tell I was nervous and said, 'Just sit down here on the floor and I'll just noodle around with the guitar and you come in when you feel comfortable and we'll start. Just a rehearsal.' We started singing and sang through the whole thing. Then he said, 'Oh, that was very nice. Very good. Okay, that's it.' I said, 'What?' He faked me out, because he knew how nervous I was, and that was the take that they used. It was just very sweet.
It worked! Donahue sounded good, and the producers were clearly happy with the take, as they put it in the show. And although Donahue may have been nervous, she sounds confident and secure in her singing.