'The Andy Griffith Show': Who Played Andy's Love Interest Peggy?
The Andy Griffith Show is a beloved classic of an era now gone. There were no cell phones, no social media, and the drama was rather low-key. Instead, the show focused on how a town managed to get along in spite of all of the rather amusing individuals living there.
Peggy McMillan, played by Joanna Moore, only starred in four episodes, but fans adored her. She was a potential love interest for Sheriff Andy Taylor that never came to be, but she made quite the impression. Peggy didn't stick around long, but she managed to leave a lasting impression.
'The Andy Griffith Show' is a classic
Very few shows have remained on the air as long as The Andy Griffith Show. While it only lasted for eight seasons, it has found a home on networks such as TV Land, MeTV, The CW, and SundanceTV. Even though it was set in the 1960s, the show felt more like it was from the '30s.
Some of the most beloved characters from the show included Andy Taylor, his son Opie, Aunt Bee, and Barney Fife. The storylines were mostly humorous, with the characters facing mild problems such as not having enough cells when the town drunk needed a place to sleep off a hangover.
Over the years, Andy Taylor dated several women, and eventually married Helen Crump. One of his favorite girlfriends, however was Peggy McMillan.
Who was Peggy McMillan?
It's surprising that Peggy, played by Joanna Moore, gets so much love from fans, as she only starred in four episodes in season 3. In spite of this short amount of screen time, she made quite the impression.
According to MeTV, one of the things that makes Peggy so memorable is the fact that she was the first woman on the show to wear pants. Given that this was in the 60's, it shouldn't have been that surprising, and yet it was.
Another fact that made Peggy stand out from the crowd of Andy's other female admirers was the fact that she came from a rich family. Considering that most people on the show were living from paycheck to paycheck, this was a new one for Andy. He had no issues with dating women who worked outside the home, but dating a woman who was rich left him more than a little flustered. 
It ultimately didn't work out for the pair, mainly because Peggy tried to open Andy up to new experiences like eating escargot. Being the old-fashioned country lad he was, this was just too much for Andy to take, and he ultimately moved on. There was never a moment when he officially ended things, however, and Peggy simply vanished from the show as if she had never appeared on it.
Joanna Moore had a varied career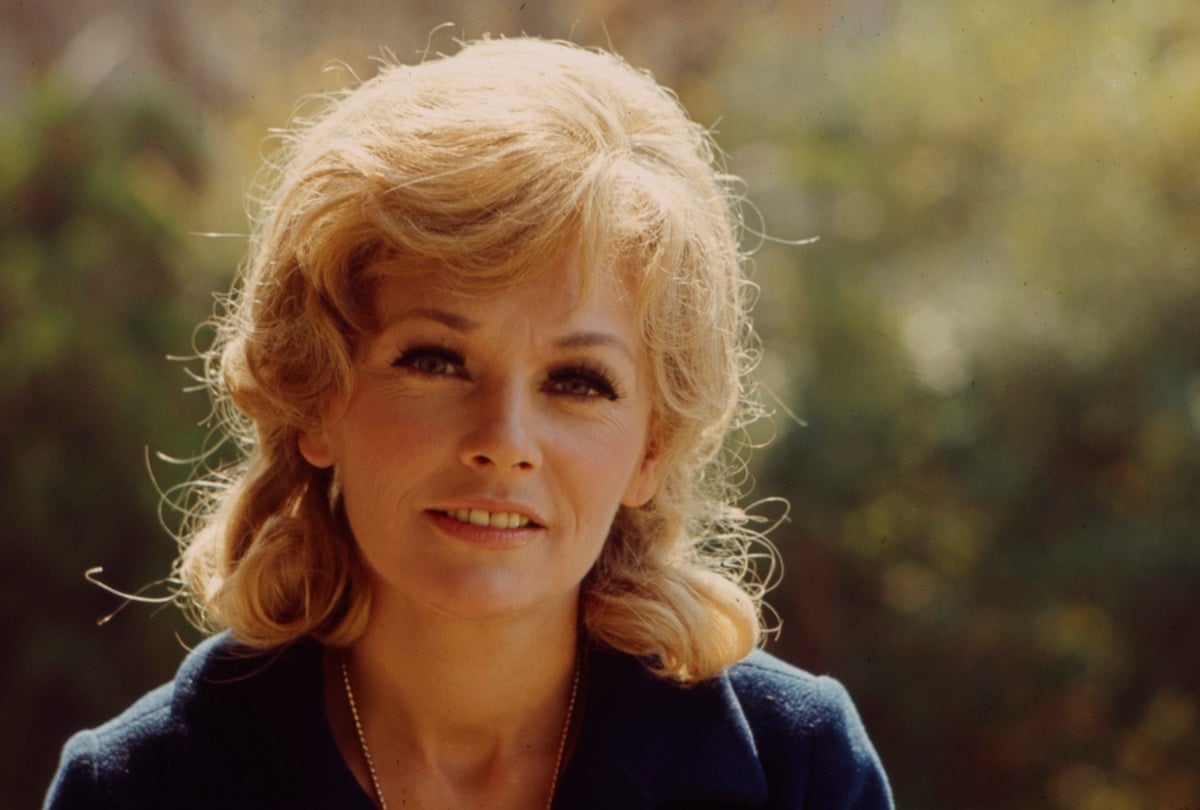 Born Dorothy Joan Cook on November 10, 1934, Joanna Moore's life was filled with ups and downs. According to IMDb, her mother and younger sister were killed in a car crash when she was only six.
A year later, her father died from injuries sustained in the wreck. Moore went on to live with her grandmother and was later adopted by a rich family who changed her name to Joanna. After participating in a local beauty contest, Hollywood was quick to sweep Moore up, and thus began her acting career.  
Even though Moore only got to play four episodes on The Andy Griffith Show, she was never short on parts. She played the love interest for Elvis Presley in Follow That Dream, and scored a role on Route 66. She even appeared in a few episodes of  The Alfred Hitchcock Hour, but the two reportedly didn't along, and her contract was dissolved. 
In spite of losing her hearing in 1960, it didn't stop nor slow down her acting career. Moore learned to read lips, and continued to accept roles, one of which was Peggy on The Andy Griffith Show. She had a brief affair with Andy Griffith when the cameras weren't rolling, but this was a short-lived relationship.