The Astonishing Details of Camila Cabello's Move From Cuba to the U.S.
Camila Cabello is by all accounts living the American dream. She immigrated to the US with her family at a young age. She is now a hit singer with two solo albums after a successful run with girl group Fifth Harmony. The journey to her current successes in life, however, wasn't easy. Immigrating to the USA meant that she and her family started over completely from scratch. These early struggles are something she has never forgotten. She is now using her good fortune to help others as an outspoken and generous supporter of immigration causes.
Camila Cabello immigrated from Cuba with her mother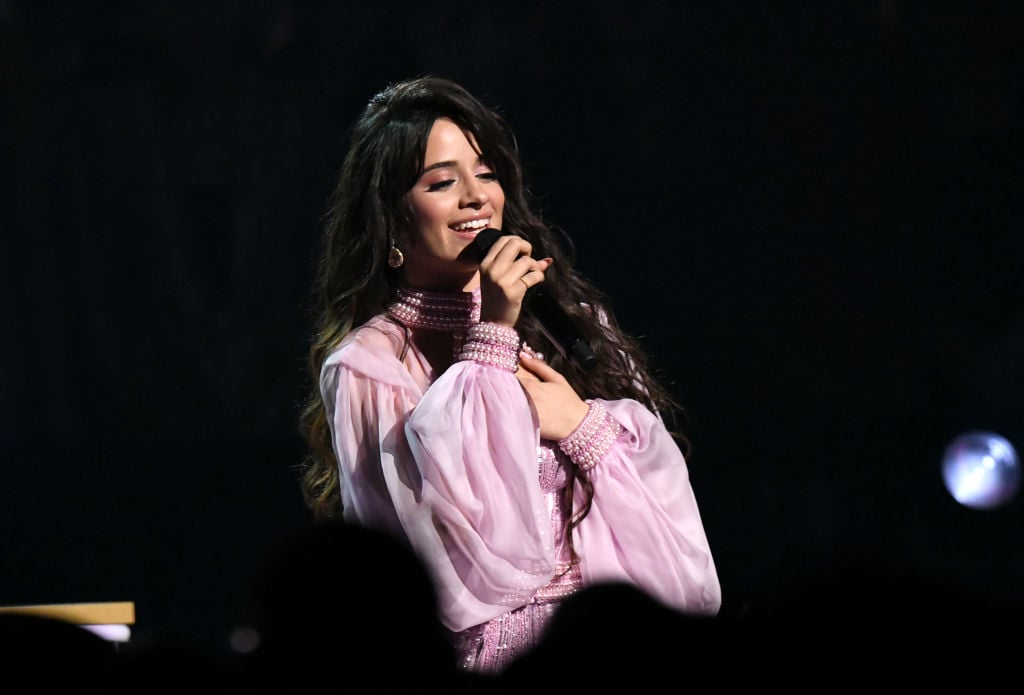 Cabello was born in Havana, Cuba to her Cuban mother, Sinuhe Estrabao-Cabello, and Mexican father, Alejandro Cabello. Their family moved back and forth between Mexico and Cuba until her mother took her across the border at the age of six. Her father could not join them at that time.
In her 2018 Grammy speech Cabello said: "Just like the Dreamers, my parents brought me to this country with nothing in their pockets but hope. They showed me what it means to work twice as hard and never give up."
She was being literal in her retelling of events. When her mother took her over the border to America, they only had $500 and a backpack full of possessions. After being held at the border for several hours (Cabello said 22 hours in one interview, while her mother recounted six in another) they were free to continue on their journey. The bus trip to Miami took 36 hours and cost them $200. Starting over in a new city with only $300 to your name is not something many Americans can imagine doing, but her mother worked hard to make their lives better.
Camila Cabello's father couldn't join them for more than a year
Once in Miami, Estraboa says they stayed with "a dear family friend" until she was able to get a job at a department store. She had been an architect in Cuba and knew she wanted a better life for her daughter. She used a fake address so Cabello could attend a better school, an hour and a half away.
Her mother told Glamour: "I came here with no money and left everything that was familiar. But I just made a list of goals, and every time I scratched one off, I felt that everything was worth it."
Over a year after they arrived, Cabello's father swam the Rio Grande and crossed into America to join them. Cabello told Telegraph: "I just had a Disney calendar and I crossed off every day until he arrived." Though at the time he was an undocumented immigrant, he has since gotten his green card. 
Camila Cabello was extremely shy
Cabello's full birth name is Karla Camila Cabello Estrabao. As Karla, she admits, she was very shy. However, when she auditioned for The X Factor at the age of 15, and decided to go by Camila, everything changed.
"You know when somebody's really shy, then all of a sudden, they're surrounded by a bunch of strangers and they get to be the person they want to be? That's kind of what happened for me on X Factor," she told Rolling Stone.
Cabello's family was supportive, but a music career was not exactly what they had in mind for her. Her mother said: "I didn't want this life for her. It's such a lonely life. But at the end of the day, it's her decision. It's her passion."
After initially getting sent home from X Factor, she was brought back in by Simon Cowell and partnered up with four others to form the girl group Fifth Harmony. She later went solo and one of her first big hits was dedicated to her home town, "Havana." She partnered with the ACLU and donated all of the proceeds from that song to help support Dreamers.