The Avengers Team Will Look Very Different In Marvel's 'Avengers 5'
Rumor has it that Marvel is good to go with 'Avengers 5,' but after 'Avengers: Endgame' the team will look much different.
Marvel's new contract with Sony opens the door a lot of possibilities as we head into Phase 4 of the Marvel Cinematic Universe. While we are looking forward to Spider-Man's next chapter in the MCU, the announcement hinted that everyone's favorite web crawler could have a cameo in Avengers 5. Marvel fans would love to see Spider-Man lead the new team of Avengers, which is shaping up to look completely different than anything we've seen yet.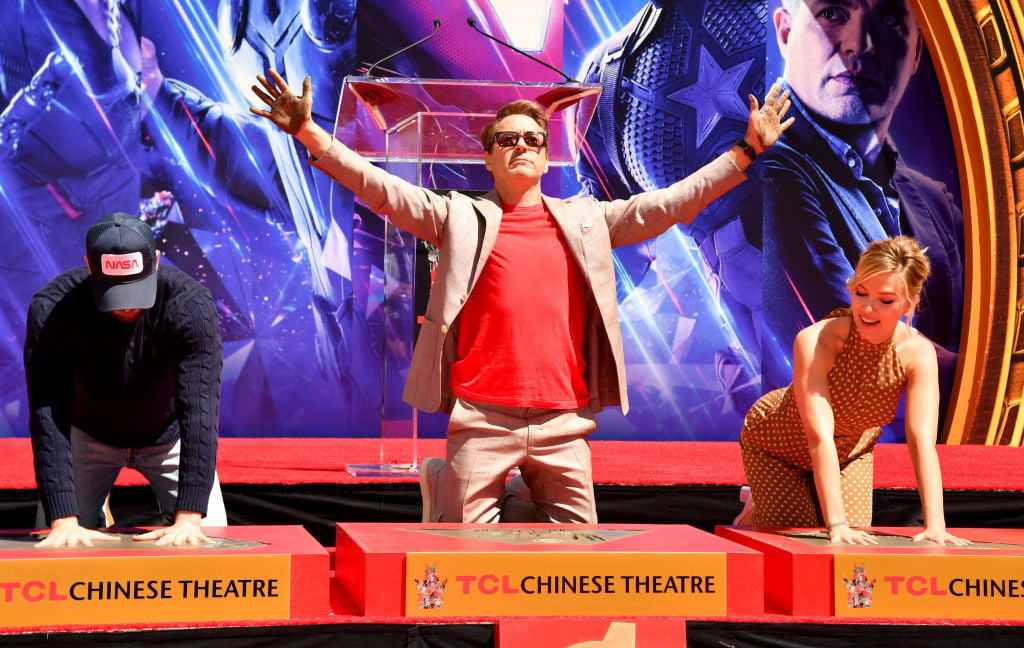 Marvel teases 'Avengers 5'
When Marvel announced its full lineup of projects for Phase 4, there was no mention of Avengers 5 or a third Spider-Man movie. With Tom Holland's Spider-Man set to leave the MCU, fans were losing hope that we'd ever see him return to action.
Thankfully, Marvel and Sony reached an agreement this month that keeps Spider-Man in the MCU. The new deal also teased a potential Avengers 5 project, though the studio was careful about not revealing too many details.
The contract allows Marvel and Sony to partner up for Spider-Man 3, which is now set to open in theaters in 2021. Marvel also has the right to feature Spider-Man in a future project, and fans are convinced it will be Avengers 5.
The idea that Spider-Man will have a cameo in another Marvel film is about as close as we're going to get to confirming that Avengers 5 is in the works. After all, if this is Spider-Man's last cameo in the MCU, why would Marvel waste it on anything less than the next Avengers project?
This, of course, is pure speculation, but there are good reasons to believe that Avengers 5 is already in the pipeline.
The Avengers will look very different in 'Avengers 5'
Avengers: Endgame concluded the story arcs for a few of Marvel's lead characters, including Iron Man (Robert Downey Jr.) and Captain America (Chris Evans). If the studio plans to continue with the same format for the Avengers, then it will need new characters to step up and fill the gap.
Fortunately, Marvel is introducing a bunch of new characters in Phase 4, which is definitely not a coincidence.
After Scarlett Johansson bids farewell to her character in the upcoming Black Widow, Marvel will introduce a whole new team of heroes in The Eternals. This includes the likes of Black Night, played by Game of Thrones star Kit Harington.
We'll also see another new franchise hit the big screens with Shang-Chi and the Legend of the Ten Rings. Thor: Love and Thunder, meanwhile, will introduce Jane Thor (Natalie Portman), while She-Hulk, Ms. Marvel, and Moon Knight are expected to be featured in other projects.
According to BGR, Marvel is looking to bring the Fantastic Four into the MCU as well as the newly acquired X-Men and Deadpool franchises. The studio is also working on a new Blade reboot, though release dates have not been set.
It is unclear which characters will be a part of Avengers 5, but Marvel certainly has a lot to work with. It also helps that many of these characters will be introduced over the next two years, giving them plenty of time to develop before becoming part of the Avengers.
Who will lead the new Avengers?
There has already been a lot of speculation about which characters will lead the Avengers now that Black Widow, Captain America, and Iron Man are gone. While Spider-Man and Captain Marvel (Brie Larson) are certainly frontrunners, some fans have theorized that Black Knight might be the right person for the job.
The fact that someone like Harington was cast for the part is a good indication that Marvel has larger plans for the character that go beyond The Eternals.
The Black Knight plays an important role in the Avengers. Not only is he the best swordsman to ever live, but he also owns one of the most powerful weapons on Earth: the Ebony Blade.
Sadly, Marvel has not revealed much about Black Knight, so it is difficult to say if he'll show up in Avengers 5 or not.