The Awful Reason Why Adam Sandler Almost Didn't Become an Actor
Find out why Adam Sandler almost gave up acting before he became a household name and a megastar in the comedy world.
Everyone knows the name of the comedy king, Adam Sandler. He's one of the most successful actors in the world today, especially in the realm of comedy films.
But there was once a time when he didn't think he'd make it. In fact, Sandler almost didn't become an actor at all. You won't believe the crazy reason why he almost gave up on his dream.
Adam Sandler was told he should quit acting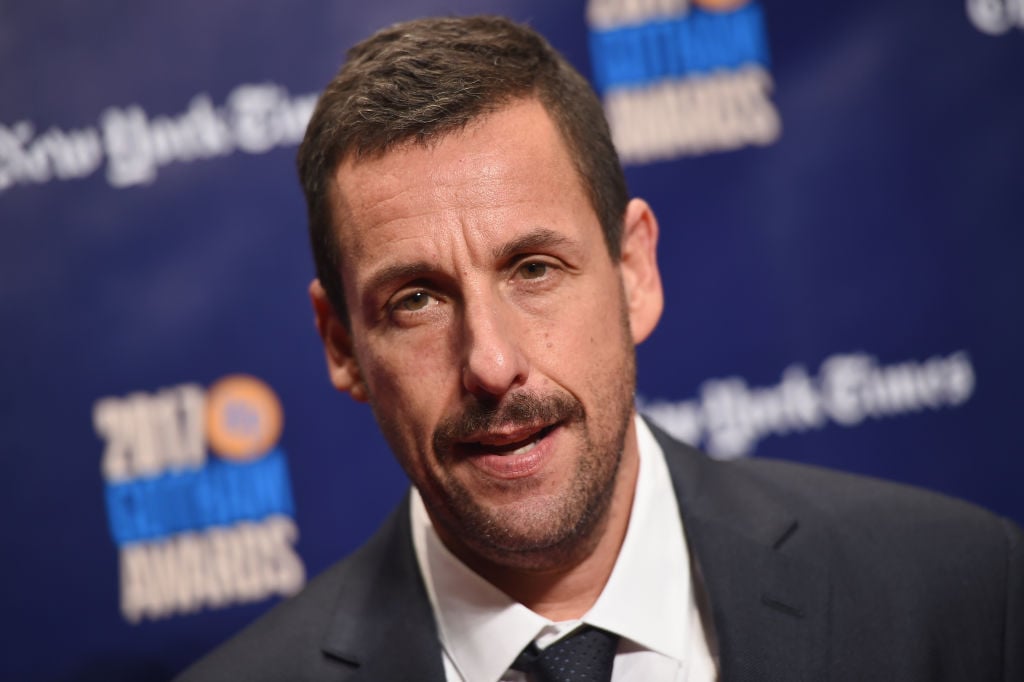 Sandler is a formidable force in the acting world, but when he was young an instructor told him he should quit. The story was told through Brad Pitt during Variety Studios: Actors on Actors series. Pitt sat down with Sandler to discuss the incident.
"You were at NYU," Pitt began. He explained that an acting professor had taken Sandler out for a beer and told him, "'Think about something else. Listen, you got heart, but you don't have it. Choose another path.'"
But Pitt didn't stop there. He explained what made the story really special was that Sandler didn't hold a grudge.
"This is why it's my favorite Adam Sandler story," he said. "And I think it says a lot about you." He then explained that years later, after he'd had a lot of success, Sandler ran into the acting professor again.
"You were with a bunch of friends," Pitt said. "Anyone would think, that's the opportunity to rub it in his face. Reportedly, what you did was, you said hi and you introduced him to your friends and you said, 'This is the only teacher to ever buy me a beer.' That's the guy I know, and I think that's why you're here after all these years."
In response to the story, Sandler simply thanked Pitt for his kind words and acknowledged that praise from a big superstar like Pitt meant a lot. 
Adam Sandler started out doing stand-up
If Sandler had listened to his acting professor we wouldn't have classics like Billy Madison, Happy Gilmore, or The Wedding Singer. In the mid-1990s, Sandler took over the comedy genre and has continued ever since — now producing with his company Happy Madison Productions. 
But before Sandler became the king of comedy movies, he did stand-up routines in clubs. Although he attended acting school during the day at NYU, in his free time Sandler hit the clubs trying to get a laugh.
"I was doing stand-up on my own, but when I was in school, I was just doing serious stuff," Sandler told Pitt during the Variety interview. 
When Pitt learned about Sandler's experience with stand-up, he thought it made Sandler really brave.
"What I understand, before you put a show together, before it makes it, you've got to go in front of a live audience, and you've got to try stuff out," Pitt said. "You've got to fall flat until you find those gems that work." 
Sandler explained how he got used to bombing jokes but tried not to be too hard on himself.
Adam Sandler's success as an actor
The world first took notice of Sandler during his time with Saturday Night Live. But it wasn't until the success of the movies Billy Madison and Happy Gilmore that Sandler's style of comedy really hit it big in the movie scene. He's also had success with musical hits, including The Chanukah Song and The Thanksgiving Song. 
Most recently, Sandler starred in the film Uncut Gems, in which he plays a New York City jeweler always on the lookout for his next big score.
[Correction: An earlier version stated the name of the movie as "The Wedding Planner," not "The Wedding Singer."]