'The Bachelor': We Finally Got to the Bottom of Hannah Ann Sluss' Name
It may have taken us all season, but we finally know the story behind Hannah Ann Sluss and her unique name. The Bachelor 2020 contestant has been a frontrunner of the season since she won the first impression rose. And despite the fact that she was involved in Champagne-Gate and stole Peter Weber three times during the first night, she has been fairly unproblematic during the duration of the season.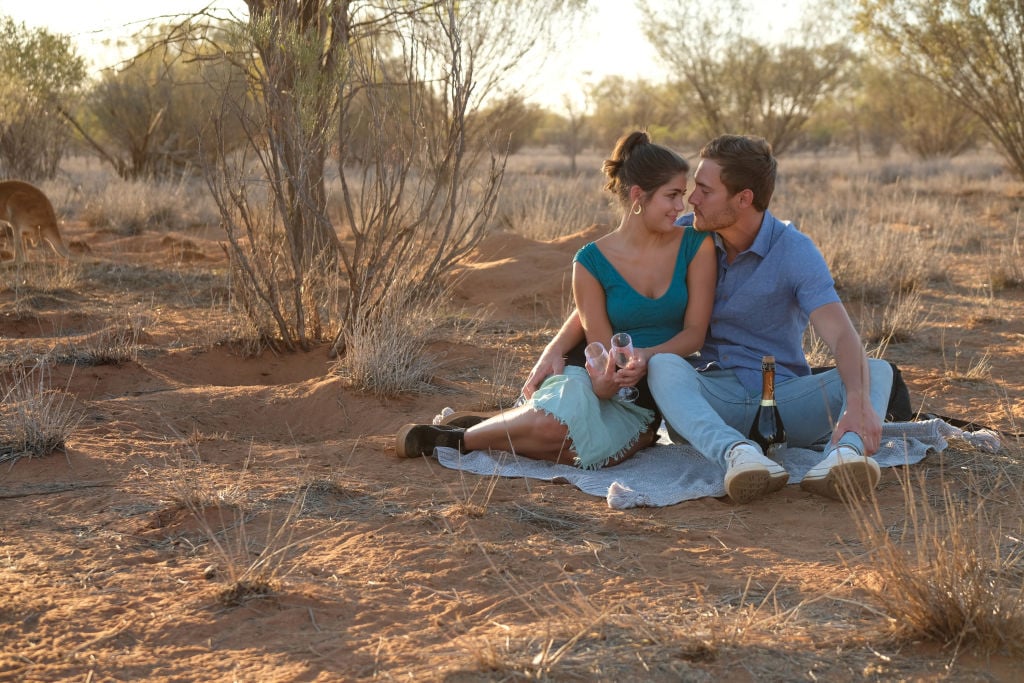 The mystery behind Hannah Ann Sluss' name
But, one question that fans have had for Sluss throughout the entire season is in regards to her name. Throughout the entire run of The Bachelor 2020 leading up to hometowns, fans watched as Weber and the other contestants referred to Sluss as Hannah Ann. But, when Sluss took Weber to her hometown of Knoxville, TN, fans couldn't help but notice that her family only referred to her as Hannah rather than Hannah Ann.
Of course, this prompted questions for fans. They began to wonder if she was always called Hannah Ann or if she just started using that name to differentiate herself from other Hannahs in the franchise, e.g. Weber's ex, Hannah Brown, and Sluss' good friend, Hannah Godwin. Frustrated with the unknown, one fan of The Bachelor 2020 decided to question the Knoxville native about it. "Are you called Hannah or Hannah Ann you can't have both," they demanded. Sluss responded with a simple "Both 😄."
Did Sluss change her name to be a 'Bachelor' 2020 contestant?
But why would Sluss choose to use both names? Former Bachelorette, Rachel Lindsay Abasolo, chalks it up to a marketing ploy. Lindsays Abasolo shared on a podcast that Sluss had been coached on how to stand out throughout The Bachelor 2020. Furthermore, on the same episode of Bachelor Party, Lindsay Abasolo claims that ABC executive informed her not to call Sluss Hannah, but to only refer to her as Hannah Ann.
But even if Sluss did rebrand from Hannah to Hannah Ann for the sake of The Bachelor, she's certainly doubling down on the name. She recently changed her Instagram handle to @hannahann, so she's clearly all-in on the name. Furthermore, Sluss recently gave some more background as to how her name came to be. Taking to her Instagram story, Sluss revealed that her names actually come from both of her grandmothers.
How Sluss got the name, Hannah Ann
"I've been getting questions on how I got my name so here ya go…My grandmother, Hannah Sluss, is who I am named after but…My other grandmother, Carol Ann, didn't want to feel left out so that's where 'Hannah Ann' comes from" the 23-year-old wrote to her 802,000 fans and counting.
If Sluss really did choose to start using her middle name solely for the sake of The Bachelor 2020, we commend her. Going by Hannah Ann truly has helped her differentiate herself from the other Hannahs in the franchise. Furthermore, she's no different from most other contestants who come on The Bachelor to gain pseudo fame and Instagram popularity. Let's not forget that Madison Prewett was also accused of running her own Instagram fan account after the "genuine and real" debacle. Who knows how this "finasco" of a season will end, but at least both women likely got what they wanted Instagram wise.